How Social Media Advertising works?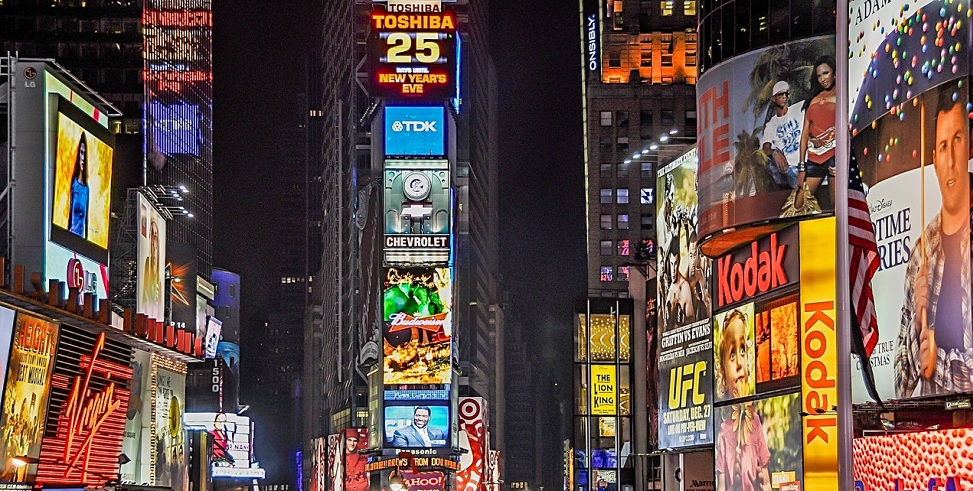 Social media advertising refers to the use of techniques and practices of online advertising that target social networking platforms. Social advertising has potential to give huge conversions and sales with lower cost. After advertising on social media you can see the result from first day. Social media advertising is done with two objectives: 
To promote and advertise products and services 
To increase brand awareness
Decent Social media advertising has two goals:
To establish social media presence over major social media platforms
To create shareable content and advertorials.
Follow these ways to understand the functioning of social media advertising.
This is fact that social media advertising is much better than traditional advertising. In this digital marketing era you can't avoid to take help of social media advertising to promote your brand. If someone asks to you how social media advertising works then give them these reasons:
a. Earning brand recognition:
Social media advertising perform the role to establish our brand in the market. Earning brand recognition is a major goal and objective of all firms and businesses. Social media advertising helps in getting brand recognition. It allows marketer and advertisers to utilize social media platforms for promoting goods and services. Otherwise, in olden times, earning brand recognition was proven to be a huge challenge. A lot of investment requires for promoting the brand via traditional advertising mediums.
Thanks to social media now we can reach the mass in short span of time at much lower cost.
b. Establish brand loyalty:
Social media advertising helps in establishing brand loyalty. Without the presence of loyal followers and customers, no brand can become a flagship brand in their industry or sector.
A loyal customer is like a lifeline of the brand in the times of crisis value of loyal customers increases much more. If your brand gains a large number of new customers good but if it doesn't have loyal customers. In the time of crisis growth of your business will sink down like a ship.
When you advertise your product over social media it creates an open service platform. On this platform, the customer gives their opinions and reviews regarding the services and product that is offered.
So if you address their queries and doubts, emotional relationship is established between you and your consumers. Some of those customers become your loyal customers.
For example: Maggie a famous Noodle brand in India has faced the tough situation when it was ban for a certain period of time.
At that time a lot of competitors were there who can grab the top spot of India's favorite noodle brand. That moment Maggie after addressing the issue returns in the market within a month surpasses all the competitors and retains their spot.
The reason behind this quick recovery is that Maggie has wide loyal customer base. Even in the times of crisis, loyal customers of the brand defended their brand and stood with their favorite brand.
c. Gather and collect data or information:
Social media allow us to do audience research. It allows us to collect data regarding the keywords used by the audience. In this way, advertisers and marketers utilize social media to gather crucial information and data.
Both Facebook and Twitter have the feature of insights from where advertisers can collect data and information. Twitter allows you to view insight into each and every tweet. By obtaining this data you can re-formulate your social media advertising campaign strategy. You can also make amendments in your online campaign strategy.
d. Improves conversion rate:
In this modern age, the majority of the world's population is using social media. So it is easy to target the potential clients on social networking platforms like Facebook and Twitter. Social media advertising increases the brand visibility so more people get aware of your brand. This, in turn, brings more leads to the website ultimately increasing the chances of conversion.
If a firm deploys organized and well-structured social media advertising campaign so it can take the company's overall sales and profit to the next level.
e. Setup customer service:
The biggest function of social media advertising that it's automatically makes you responsible toward customers. Sometime without realizing, the customer satisfaction becomes main objective of your social media advertising campaign. It is good because strong relationship with your customers establish healthy relationship between your brand and consumers. It also increases the challenge of maintaining this relationship and this challenge can easily overcome if you wisely use your social media advertising strategy.
Since social media allows interaction and customer feedback option. So the brands can immediately respond to their customer's queries and doubts and solve their problems. This instant answer or feedback was not possible in traditional advertising which became major reason for their downfall.
So we can say that feedback is social media's biggest quality. How advertiser utilizes this quality, it will decide the fate of their advertising campaign.
Conclusion
On a concluding note we want to say that social media advertising works in many different ways. Above mentioned points are some basic things which social media does for advertiser and marketers. By understanding above mentioned points you can prepare effective social media advertising strategy for your brand and boost your business growth. Social media advertising has strengthened the small business owners and entrepreneurs, now even they can compete with other brands too.
If you are looking for any kind of digital marketing services then you are at right place. kindly get in touch with us for more updates.
---