How is Facebook App Spying on You?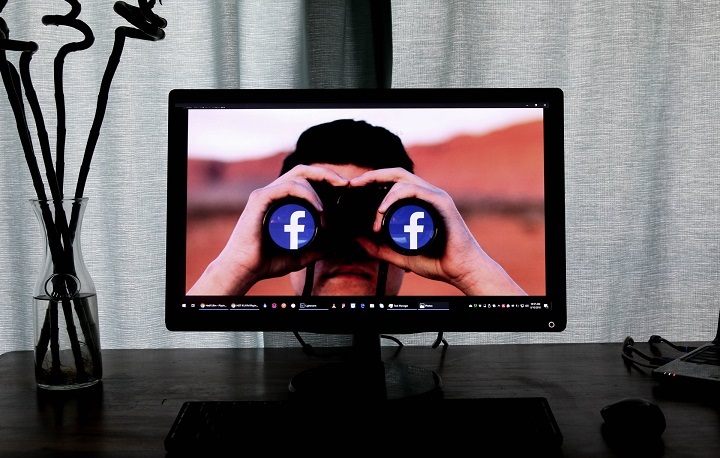 How would you react when you will get to know that the social media giant Facebook is spying on you? Shocking, scaring, amazed, surprised, and much more synonymous can be used to describe your reaction. Do you think it's true that Facebook really spies on you? You no need to scratch your head because Facebook does spy on you. Now, this is kinda shocking for many of you, right. Let me tell you that Facebook is not just a social media app, rather it is an advertising platform where digital marketers run long advertisement campaigns.
Therefore, Facebook tracks both your digital life and some aspects of physical life in order to figure out what your interests are so it can segment you for advertisers. Don't you think tracking information is also an issue for you? Because (sometimes) you don't want Facebook to know your personal chats or details. In this case, you should know how to tackle this issue, right?
In this article, I will talk about Facebook being eavesdropper. Just read the article till the end. Let's now make a start.
Why does Facebook spy on users?
No doubt, many of you would be curious to know why Facebook spies on you. Well, this is the most asked question. Now read the answer here. In very simple words, Facebook wants to spy on you so that it can categorize you for advertising purposes for online marketers. However, today the misconception created about Facebook is that the app spies on you in order to find out what trash you talk about your friends. But this is wrong. Facebook only listens to your conversations just to better target you for ads.
Now the main question is how Facebook spies on you, right. Just read the section below to find the answer.
How exactly Facebook spies on you?
Let's understand the process of Facebook through which it spies on you.
The Facebook mobile app plays a great role in its eavesdropping process. Yes, Facebook spies you via mobile phone and mobile devices. It all begins when you install the Facebook app from the play store and open it for the first time. You will elevate to allow Facebook to access your photos, your camera, and your microphone. Those who have done that would be better aware of this process. Let me tell you almost 99% of users will click 'agree' and start using the app irrespective of what they have done.
By doing this, you allowed Facebook to access your microphone and listen to your conversation from your phone. This is the main point from where Facebook will begin listening and monitoring your conversations.
Moreover, if you use the Facebook app on a mobile device, it will report your minute-by-minute GPS location to Facebook 24/7. Also, gather enough details to know which stores you are in, where you are dining out, which routes you drive, your working place, etc.
Dig little more about Facebook track data.
What kind of data Facebook actually tracks by spying on you?
Now that you know the spying process of Facebook, it's time to know what kind of data Facebook gets from you.
By listening to your conversations, Facebook gets to know the specific keywords and keyword phrases. Through these keywords, Facebook places your device in a segment of Facebook's audience for advertisers to target you with ads.
Another way to track data is by knowing which websites you visit and for how long. What pages you read, what you 'Like' on any website that uses Facebook.
Facebook tracks IP addresses and determines who you are associated with. It also tracks who else uses that same IP address and also why they are interested in.
The next way Facebook tracks your data is by using AI (Artificial Intelligence) technology. Through AI techniques, it automatically reads and categorizes your posts and every word you type in Facebook messenger.
Once Facebook starts spying on you, you will see ads for products that relate to conversations you have had for 14 to 90 days. It basically depends on how Facebook keeps you as a selected target.
How to stop Facebook from spying on you?
Let me tell you that some users feel that this is a big issue when Facebook eavesdrops on their conversations and chats. But don't worry; if you also feel so, then you can easily stop this. How? All you need to do is go to your mobile device settings (Note: the mobile setting will vary from one device to another), then go to your Facebook App settings, and then remove Facebook's access to your microphone. When you remove the microphone access to Facebook, it will no longer be targeting your conversations based on ads any longer.
But Facebook will still target your conversations ads for up to 90 days for keywords that you said in conversations before removing microphone access.
Final track
Guys, in this article, you have read everything about how Facebook spies, why does it do so, the data it tracks, and how you can prevent it from doing so. You have gained enough knowledge about enabling and disabling Facebook eavesdropping from your mobile device. At last, I just want to tell you that Facebook does it so that it can provide you the best ads and make it easy for digital marketers to target their audience.
For more interesting and informative articles subscribe our website, till then keep reading and keep sharing.
---