How COVID-19 is globally changing the digital world?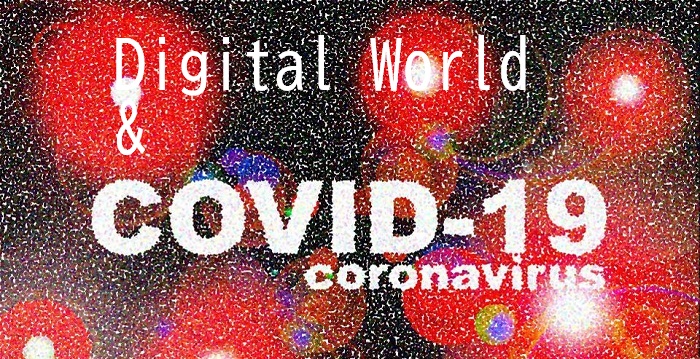 Coronavirus or COVID-19 is out breaking the serious havoc in the world. Day by day it is changing the economy and creating a huge disruption across industries like airlines, tourism, retail sector, transportation and many more. You can see how this virus is making the supply and demand chain fragile. This is clearly visible in people's shifting behavior as they're avoiding public contact, large events, public transportation, restaurant flights, shopping malls, etc. This self-quarantine limitation hitting the traditional workplace. But Coronavirus has literally given a boost in the virtual and digital world. This is the time when technology is connecting the entire world and not letting Coronavirus to impact the workplace.
How COVID-19 is globally transforming the digital world?
– Rise in Telehealth
Digital marketing might be impacted due to coronavirus but it is somewhat changing in a very positive note. For example, Telehealth, before coronavirus havoc there was a little progress in telemedicine. Now the public health officials are expanding their healthcare system via telemedicine. This can be done through smartphones and other tools. Telemedicine is a great way to mitigate the impact of coronavirus limiting human-to-human contact which will ultimately slow the transmission of the virus.
– Events going more virtual and digital
We know that till now many digital marketing events have been canceled worldwide due to the COVID-19 outbreak. The first conference which canceled the meeting was Mobile World Congress, the annual gathering of electronics makers. If you remember then "social media world conference" also got postponed due to coronavirus which I talked about in my previous article. Moreover, Collison, a fastest-growing tech conference in North America also turned to virtual to conduct a meeting. Thereby, more and more companies are switching themselves to be virtual.
– Capability to work from home
So this is what I'm doing right now guys "working from home." Coronavirus has left the whole world in a very dangerous situation and the effects of this virus can be eradicated only if we keep ourselves confined at home. A survey conducted by Workhuman, only a third of people in the US worked for home before the pandemic. Now Twitter and other large companies have encouraged their employees to work from home. Through COVID-19, companies have realized the benefit of fast-tracking digital transformation.
– Virtual and remote learning
As we know that coronavirus is not stopping that's why schools, colleges, and universities have adopted the option of virtual learning. There are some K-12 institutions that are going virtual and asking teachers and administrators to ensure that all the kids have access to the technology and tools to keep learning from home. Due to coronavirus freak, many universities have decided to switch the rest of the semester's work to online learning only.
Some important points to look over:
Google is giving free access to advanced features to all G suite and G suite education customers for several months in response to the COVID-19 pandemic.
LogMeln is providing educational institutions, non-profit organizations, and healthcare providers to access video conferencing tools such as GoToMeeting and GoToWebinar in this critical situation.
Cisco is fortifying its Webex tool to clearly support companies during the Coronavirus in the 44 countries. It also offers 24/7 assistance for businesses.
Final thoughts!
It is obvious that with the Coronavirus outbreak the world will see the great role of technology. Conferences, meetings, events, work, will not stop as they are going more virtual. You can see how the above mentioned points are justifying the roles of technology in fighting this strenuous disease Coronavirus. Though we also can't deny that many businesses have seen a lot of loss due to this virus yet you should not lose hope.
I just only want to say that to eradicate this virus from the world completely, you need to become more digital and more virtual. Kindly comment below to let us know how you find this article. For more updates get in touch with us, till then keep reading.
---