How Chatbots are helping people in this pandemic situation?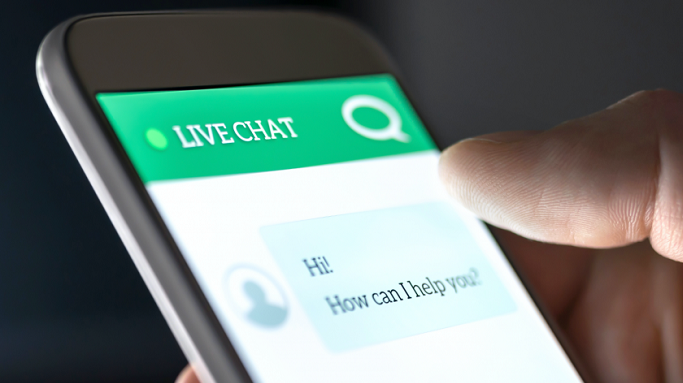 Today, we all are fighting against the COVID-19 epidemic. Everybody is encouraged to maintain social distancing. People are quarantining or self-isolating themselves to slow the rapid spread of COVID-19. Since we're physically apart from each, we aren't keeping in touch with our loved ones.
What connects us in this epidemic? The answer is technology. Yes folks, technology is one thing that helps exchange information and connect us with each other. Like connection, information is also very important to know what's going on in the world. Here what helps us to provide information about COVID-19? It is Chatbot. Chatbots are software programs that talk with people through voice or text in their natural language. For example Alexa, Siri, and Cortana.
Importantly, chatbots are helping people provide authentic information about COVID-19. The chatbots are saving lives of people at a great level. So let's learn the role of chatbots during coronavirus pandemic.
The great role of chatbots in helping out people in coronavirus outbreak
Chatbots come as a messenger bots during this pandemic. Below are the roles of chatbots. Watch out.
– Easy to use:
People can easily use chatbots whether the time is of crisis or not. You just need to ask questions, they will in return provide you with relevant answers. Any person can use chatbot during COVID-19 outbreak to know the current situation of the world.
– Provide location-based updates on the pandemic:
You all might know that WHO built its chatbot called WHO bot. However, chatbots run by national or regional authorities tell people how the pandemic is affecting life in their country. Furthermore, Argentina's national health ministry built a bot that provides citizens about the pandemic.
– All the information is in one place:
Today, the situation is very critical. If you get information through bot, it will help you learn so many things about the current situation. You can get all the information in one place.
– Assist you with mental healthcare:
Not only you get information about the COVID-19 outbreak, but also you get to know whether your physical health is at risk or not. The coronavirus is a global crisis that can cause stress and anxiety. Bangladesh built a chatbot called SAJIDA Foundation to provide information related to health. It offers preventive tips and a symptoms checker.
– Quiz users on symptoms
The coronavirus is spreading at a very fast rate. A lot of people are getting sick. Therefore, bots are the way to help ease the burden on healthcare systems. They will quiz users on the symptoms related to COVID-19. You can also take this quiz and know whether you're infected with the virus. If the bot finds the person having virus, it can connect them with local clinics for instructions on what to do next.
The Germen government built a bot called FightCOVID Messenger bot. It helps people know symptoms related to the virus.
– Answer FAQs about the virus
Right now, the world is hit by coronavirus and it's crucial that people have 24/7 access to information that's clear, correct, and helpful. Unfortunately, a lot of misinformation is being spread about the virus. Therefore, chatbots share details from officials, reputable sources to help combat this problem. To help people get the authentic information, WHO chatbot on WhatsApp share relevant information with people.
Stayhome, Staysafe with Chatbots
As the world is fighting against the severe pandemic COVID-19, it's important to get information that is authentic and relevant. Here chatbots are the good source of providing people every bit of information about coronavirus. You can also take help from these chatbotsand ask whatever question you have related to coronavirus. I have shared with you all someone of the chatbots that are built worldwide for people to keep themselves updated. Thereby, be a chatbot lover and stay safe at home and reduce the effect of COVID-19.
For more updates get in touch with till then keep reading and keep sharing guys.
---