Google showing an "online therapy" box in the search results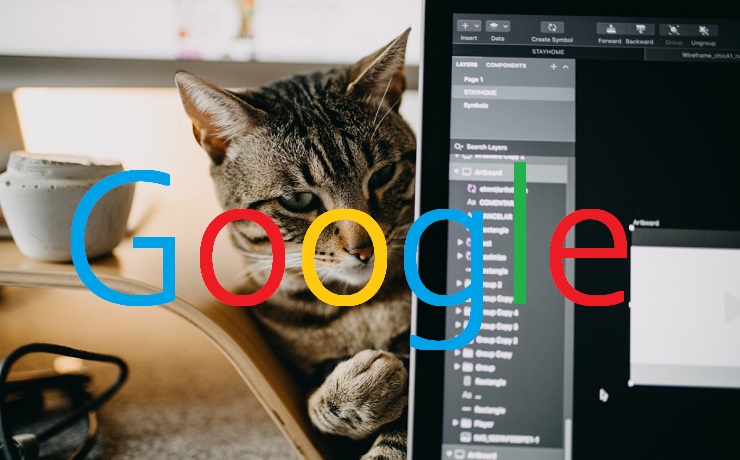 Anxiety, depression, sadness, melancholy, inactivity, gloominess, to name a few are some most negative words that can affect anyone's life badly. Even a person is going through a phase of depression might end up his life by committing suicide. Presently, the depression ratio is at peak in the world due to COVID-19 pandemic as well. Social distancing is one factor that is restricting people from meeting and resulting in boom of digital world. People have started spending a lot of time being online which has given a boost to digital marketing arena. This is the reason Google has started showing "Online Therapy" box in the search results. Interesting no?
Read the article to know about online therapy and how search engine giant helps you find online therapy consultant with insurance coverage.
So let's dig in.
Google has started showing 'Online Therapy' box in the search results
About two days ago, a Twitter user John Vantine shared the news of online therapy box appearing in the search results on Twitter. He shared a screen shot of Google showing an "online therapy" box in the search results that will help users find out options for therapy that is covered by insurance. He says that online therapy box in search results is at least live in US.
The screen shot he shares on Twitter contains the information on therapy. Here I give you synopsis of screen shot containing information.
"Online Therapy
You can get care from providers such as therapists or counsellors for some concerns, which may include depression, anxiety, relationship, or family issues.
For more information purposes only. Check with your insurance company regarding telemedicine options and coverage." Below this information, you will get to see search tab in which it will be written, "Find care options from your insurance."
Click 'Find care options from your insurance' search tab
Once you will see the online therapy on Google search tab, you will also come across the feature 'find care options…' on which you have to click. It will then take you to screen where you enter your insurance company name and then give you the providers.
Let me tell you that the present situation is critical and delicate one. Majority of people are going through some serious issues with depression, anxiety, and family and relationship issues during this time. And Google is doing all the possible way to help people find any kind of help online.
Let's now talk about online therapy in detail below.
The concept of online therapy
Online therapy is also known as e-therapy, e-counselling, teletherapy, or cyber-counselling. Basically, it involves in providing mental health services and support over the internet. Also, online therapy occurs in real-time. Let me also tell you that online therapy has some kind of limitations. But it is growing a lot in digital sector and becoming an important resource for a growing number of consumers.
Wondering why do people choose online therapy? Well, there are lots of reasons for this some of them are: convenience and accessibility which makes it easily available anywhere in the world without maintain a physical connection.
As per American Psychological Association, 'Online therapy aka teletherapy can be a good alternative to in-person therapy. However, they note that research has not yet definitive proven that it works as well as in-person therapy in every situation. People need to try it for themselves and see whether it works for them."
What modes of communication are used for online therapy?
The tools which are mostly used for communication in online therapy are:
Real-time chat
Email
Mobile device apps
Text messaging
Video conferencing
Internet phone
Social networking sites (genuine one)
You can easily access such services through mobile devices, desktop, laptop, and tablet.
What you need to consider before choosing an online therapy?
Internet is fast growing and full of information (not 100% real but spammy and fake also). How will you now the online therapist you are hiring is genuine or not? Following given points will help you find one. Have a look at them.
– Whether the therapist is licensed
The first tip you need to pay attention to while choosing online therapist is licensed. Look for the one who has proper licensed because anyone can claim to be a therapist in online world, you never know. Licensed protects you from choosing the wrong therapist for yourself.
– Is the site or app secure enough to share personal details
Before you install any app or visit a therapist site, make sure you pre-examine everything whether your information will remain confidential or not. Moreover, the site you will use should be HIPPA –compliant and have the ability to verify your identity and your therapist's identity.
– How will you pay for the service?
As you know that the online therapy is being proceeding over internet, the payment method has to be online. However, there are many insurance companies that cover the treatment of mental health if you have such kind of service available in your insurance company, then avail it. Otherwise you have to pay the full amount on your own.
The final track
Online therapy is becoming a serious need in the world full of digitization. You can easily avail the therapist services online anywhere in the world without having to go out. And the new feature that Google added in search results for online therapist shows that Google seriously concerns for people. Moreover, it will also boost online marketing for therapists who provide services online.
For more Google update subscribe our website. Till then keep reading and keep sharing.
---