Google May 2020 Core Update is now rolling out.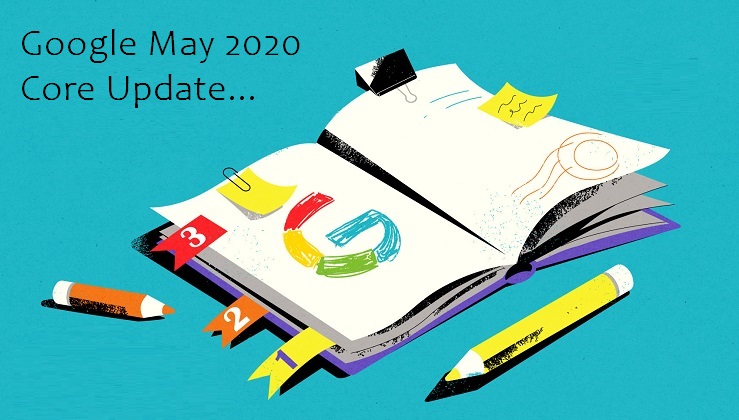 It's been 4 months that Google introduced its core updates this year. It means core update was updated in January 2020. We all know that Google releases plenty of core updates in one year. Do you think after 4 months of core updates, Google will release new core updates amidst Coronavirus outbreak? Of course guys, nothing can stop Google from releasing core updates not even COVID-19 pandemic. So I want to tell all of you that recently Google released its 2nd core updates aka May core update 2020 for all SEOs. Do you wanna know about this new core updates?
Read the entire article to know everything about it, let's jump in.
Google rolled out May 2020 Core Update amidst Coronavirus Outbreak
On 4th May, Google rolled out the second new core update of this year. This new update is called " May 2020 Core Update." Chronologically, Google releases a core Google algorithm update every few month. This time it's bit late due to COVID-19. On 4th May, Google's Danny Sullivan confirmed that a core algorithm update is rolling out today.
The official announcement of Google is here, "Later today, we are releasing a broad core algorithm update, as we do several times per year. It is called the May 2020 Core Update. Our guidance about such updates remains as we've covered before."
Moreover, the update rolling will continue for up to two weeks from the release date. Google's aim to release core update is to enhance your experience for search results. Read more to know.
The object of the 2nd Core Updates of Google Algorithm.
If you're thinking why you should care for this update then read the object here. Google's Core Updates are designed to produce extensively noticeable effects across search results in all countries in all language. Websites will notice the drops or gains in search rankings when core update rolls out. The changes of core updates are based on the relevancy of your content. So the relevancy must be good to get the good rank on search results. It simply means, you can see the ranking moving around quite a bit ahead.
With the May 2020 Core Update, Google is faced with the unique challenges of catching up with how the world is searching.
Has Google changed anything in its May Core Update 2020?
As the world is already fighting against Coronavirus pandemic, Google hasn't revealed much information about the May core update. It is still unclear whether the connection to the Coronavirus pandemic and the changing search behavior of Google users.
Google says that the entire rollout will take one to two weeks until changes are live. However, Google will continue to make adjustments for ranking results.
What significant changes Google May Core Update 2020 brings for you?
The current core update is actually a response to the ways the Coronavirus is affecting search trends. From the past few months, you can see how much search has taken place since Coronavirus hit the world. Below are some of the search queries related to Coronavirus:
What is Coronavirus?
How many people have died from Covid-19?
How to get a Coronavirus test?
Is a sore throat a symptom of the Coronavirus?
These above are trending terms of Coronavirus. And there are many more. This data from Google highlights that Coronavirus has impacted all corners of the world economy.
Is the May Core Update boon to SEO job makers amidst pandemic?
Presently, the world is facing the real stress due to Coronavirus. The economy is falling at a great level. Companies are laying off staff and clients are pausing services. Now services providing by SEOs are significant anytime when core algorithm update occurs. The more stable the services, the more significant those services become. It simply means, SEO will find themselves in a position where there is a great demand for their work. And you all can see this because digital marketing world is left that is connecting everyone with each other.
Therefore, it will be good to see how many companies are able to afford SEO services after the May core update.
The bottom line
The 2nd core update also known as May Core Update 2020 has significance due to Coronavirus outbreak. The aim of this update is to improve and enhance the quality of search results for users who enter a search query into the site. Many sites see the significant performance because of the result of the core update. Furthermore, those website witnessing the traffic loss might recover it with the May core update 2020.
If you have any query or any doubts regarding this kindly comment below to know more. Get in touch with us for more informative articles, till then keep reading.
---