Google is ending its social media support on January 1, 2020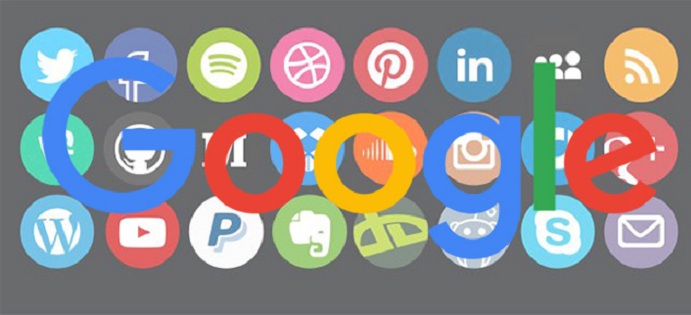 'Social media' the biggest online platform on earth where every person gets information related to anything. Not only has it engaged people with others across the world, but it also has become a vital tool for some customers to connect with their favorite brand for customer support. In case, you're Google Ads users, you will no longer avail the facility to connect with Google Ads via social media to get help on a variety of issues. You know why? Because this feature is going to end at the end of this year.
Google is always known for making big changes this time also at the end of this year Google announced that Google Ads will no longer be offered from January 1, 2020, and will not support users on social media. The company said it would not offer any customer support through direct messaging on Facebook and Twitter. I know this much information is not sufficient for you to understand why Google did so. Let me give you the holistic concept of the company. Just read the article till the end.
Google Ads to end social media customers support on January 1, 2020.
First, let me tell you that for many years, Google Ads made it possible for users on social media to contact Google Ads and get help on a variety of issues. However, this feature will come to end this year. Yes, folks, it's true that Google Ads won't support social media from January 1, 2020. Recently, Google Ads made an announcement on Twitter and Facebook that it is ending its social media support on January 1, 2020. Google wrote, "Direct messages and comments will not be actioned starting January 1, 2020."
Google said that it would disable direct messages on both of Google Ads' Facebook and Twitter accounts, rather encouraging customers to send requests through 1:1 communication via an online form. On Friday, Google explained that starting January 1, 2020, social requests that come through Google will be turned over to an automated system where users will be getting information about their Google Ads issues.
Let's know what made Google Ads take this decision.
There's always a reason behind Google taking a decision to change something or add anything in its products or services. The same case is with Google Ads. Let's know the reason – the company told search engine journal that the change was conducted to concerns about spam and phishing, adding that by streamlining communication channels, the customer could receive faster, more secure responses. Furthermore, Google says that the online answer for social media requests worked well but there are some issues that made the efforts problematic for Google. One of the major issues came from phishing and spam attacks.
How Google will make Google Ad platform more safe and secure for customers?
Just now you read that Google is making changes because of phishing and spam issues and wants to make customer's experience more safe and secure. Let's read what Google's spokesperson has to say on this matter:
"Customer security and success are paramount. Due to the growing global concern around spam and phishing, we are making an effort to resolve all Google product customer questions via 1:1 communication through direct email, phone, or chat. Streamlining these channels will provide faster and more secure responses for all global customers."
Google Ads will make the platform safer and secure with the streamlining process of getting answers. And it will also not affect the quality of answers people get from the platform. Now you will get answers via emails, phone, or chat rather than getting arbitrary text or responses using social media platforms. Therefore, advertisers need to fill out the online form so that they can choose to have Google Ads contact them via phone call, email, or online chat with a representative to get support.
The final verdict!
In this final note, I just want to say that if you're a Google Ads user then you no need to worry about the changes that Google has made recently. You have already read above in this blog that Google did it because of the growing concern of phishing and spam associated with social media. Google just wants to improve and enhance the user's experience with the new changes so don't get fret guys.
Just welcome and celebrate the changes with New Year 2020. For more updates get in touch with us till then keep reading.
---