Google defers in-app commission payment for developers till March 2022.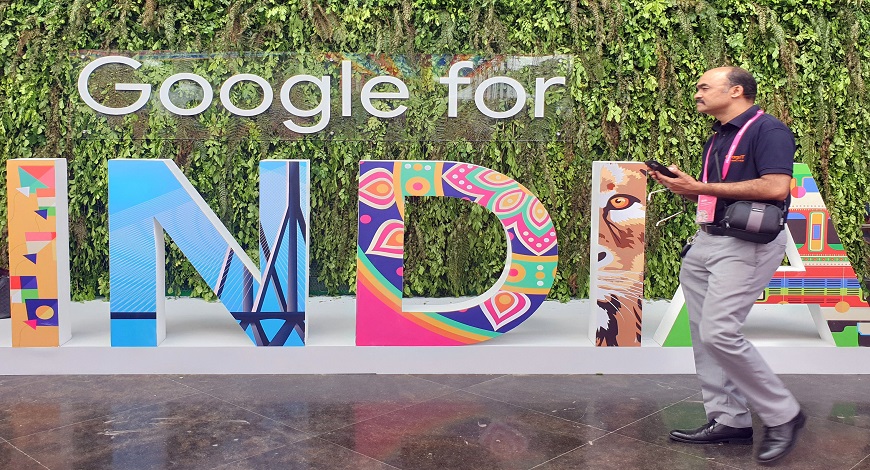 Have you ever thought what will happen if search engine giant Google gets backlash by people? Well, this question is kinda shocking because no one can think of resisting Google, right. Google is a doer in digital industry, it doesn't mean whatever policies it makes people will abide all of them. Now Google policies are one of the main causes which becomes the reason for Indian developers to criticize Google. As you know that Google charges commission from developers for in-app commission payment. Now the commission fee outraged the anger in start-ups.
Don't you want to know the full matter happened between Google and developers? If yes, this article is a definitive guide for you. Read it till the end and know the full matter below.
Google to extend timeline for Indian Developers for in-app commission payment
On Monday, US tech giant said on a blog post that it is delaying the deadline for developers in India to integrate with its Play billing system by one and a half year to March 31, 2022. This decision Google took after facing the backlash from Indian Developers over its payment policy. The company said on Monday that app developers with alternate billing system need not comply with its billing Play Store billing system until the deadline.
This is clear that developers are not happy with Google's Play Store policies of billing system. Let's read in the next section what developers are saying about the policies of Google.
Developers are not happy with the billing system of Google
There has been chatting taking place in digital world where many Indian developers and start-ups had raised concerns around Google's Play billing system. The developers are saying that the tech giant cannot force Indian app developers/owners to sell digital services by compulsorily using its billing system.
Moreover, developers lodged a complaint with government and courts over the original deadline for compliance of September 30, next year.
On Monday, Google said it heard some additional questions from the developer community in India. After posting its clarification to its Play Payments policy at the end of September. Now Google seems to have taken a step back after Indian Developers voiced their opposition to Google's alternative payment systems.
Let's dig litter deeper into the update below.
Google is delaying 30% commission on in-app purchases from Play Store
Google is now enforcing its global policy more strictly. And charging a 30% commission fee for in app-purchases from Indian developers from March 31, 2022. The company said, "It was being mindful of local needs and concerns."
In a blog post, Google said, "we're also extending the time for developers in India to integrate with the Play billing system, to ensure they have enough time to implement the UPI for the subscription payment option that will be made available on Google Play — for all apps that currently use an alternative payment system we set a timeline of March 31, 2022,"
After reading out the above statement, it is clear that tech giant is emphasizing the payment policy is not new. And it has always required developers who distribute their apps on Play.
Who all will require using Google Play's billing system?
By now you know that developers are not happy with the billing system of Google's play store policies. Still, Google has made it clear for developers to use the billing system for specific reasons which Google said:
The policy only applies if a developer charges users to download their app.
If developers sell in-app digital items, which is less than 3 per cent of developers with apps on Google play.
Moreover, any app offering in-app purchase of digital goods such as unlocking additional features or buying tokens to power up a game character or paying for songs.
In fact, Google says that play billing supports more than 290 forms of payment globally.
Paytm launched Android Mini App Store to help Indian Developers
The Indian company Paytm is also not happy with Google's biased Play Store policies. Paytm says that Google policies are, "meant to artificially create Google's market dominance"
Therefore, Paytm on Monday said that it has launched Android Mini App Store as part of its attempts to break Google's monopoly over distribution of Android Apps. The Mini apps are custom-built mobile website that provides users app-like experience without needing to download them.
Moreover, the company said it is providing listing and distribution of these Mini-apps within its app without any charges. For payments, developers will be able to give a choice of Paytm Wallet, UPI, Paytm Payment Bank, net-banking and Cards to their users.
The company provides Paytm Wallet, UPI, Paytm Payment Bank, at zero charges and impose a 2 per cent for other tools like credit cards.
Vijay Shekhar Sharma, the founder and CEO of Paytm said, "For Paytm users, it will be a seamless experience that doesn't require any separate download and enables them to use their preferred payment option,"
The final track
After reading the article, it is clear that this time Google is seriously facing the backlash from Indian market. No doubt, developers are upset with 30 per cent commission fee and claim many other Google Play Store Policies hurt their business. It is a global acclamation of developers who said that 30 per cent is more than 2 per cent fees of typical credit card payment processors. As an app developer you can use Paytm app store to distribute your apps.
For reading more Google updates, subscribe our website and share it among your friends.



  
---