Google celebrated its 22nd birthday with remarkable doodle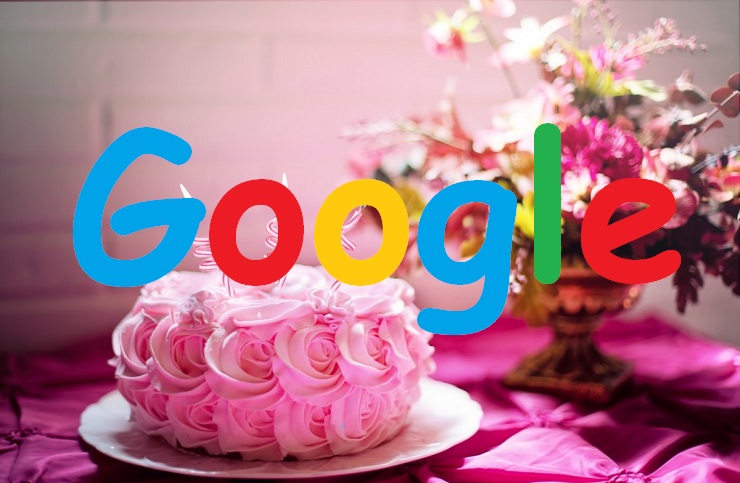 Let's come together and wish search engine giant a very happy birthday! Yes guys, yesterday on 27th September Google celebrated its 22nd birthday via an animated birthday Doodle. You all know that Google is famous for celebrating every remarkable and special occasion with a doodle, right. On Sunday, Google too celebrated its 22nd birthday with an animated illustration. Did you see what Google depicted in the doodle to highlight birthday? If no, then you are at the right place. In this article, I will talk about how Google celebrated its 22nd birthday and will dig into the history of Google.
So let's make a start now and be a part of Google's belated birthday virtual bash.
Google celebrated its 22nd birthday with a homepage doodle
Google – the biggest search engine giant in present world celebrates special occasions with a doddle. On Sunday, Google commemorated its 22nd birthday with an animated picture. You know what interesting thing is? Google was launched back on September 8, 1998, but the company has been celebrating its birthday on September 27, so this is kinda murky for Google also. To mark the occasion, Google displayed doodle for search engine's 22nd birthday.
Google doodle depicted smiling letter 'G' on its birthday anniversary
So it's Google's birthday, doodle should be unique and eye-catching, right. This is exactly what Google did. Yesterday, if you noticed then Google featured a big animated smiling 'G' alphabet sitting in front of a laptop doing a video call.
If you are thinking whom letter 'G' making video call with then let me tell you that the birthday celebration video call was with the rest of the letters –OOGLE.
Moreover, you might have seen a piece of cake appearing in Google doodle. The representation of Google doodle on its birthday anniversary has completely left people amazed due to its unique representation of virtual birthday celebration. Do you know why 'G' made video call to other letters 'OOGLE'? if no, just read below.
The significance of featuring G's video call to OOGLE
You all know that Google is all preserver and destroyer whenever it comes to save users from any spammy and harming content. Presently, we all are surrounded by the vicious virus called Coronavirus, right, due to which social distancing is imposed worldwide. Therefore, maintaining social distancing so that you all can save yourself from getting affected by Coronavirus, Google doodle showcased how people are celebrating their birthdays or parties over video calls. So the representation of doodle is quite appropriate for the present scenario where most people have celebrated their birthday parties through video calls. This year doodle had very different look.
Yes, you can also say that Google is appreciating those who have maintained proper social distancing via Google doodle on its birthday anniversary. This kind of virtual party reminds everyone that how important it is to maintain the social distancing in the time of covid-19 pandemic, even on special occasions as well.
Let's now dig deeper into the history of Google.
How Google obtained its name? Digging the history
The term Google has derived from the mathematical term 'Googol.' It is a number equivalent to 10 raised to the power of 100. So the word Google officially added to the Oxford Dictionary as a verb in 2006.
Why Google is added as verb in dictionary? Many of you have this question hovering in your head right. Here resolve your doubts.
Guys, whenever you stuck anywhere while working online or offline, where do you go for help? Of course, Google, right? So what you do on Google? Yes you're right, Search. Now you can easily guess, why the term Google is verb and not subject because Google means is to search for something.
The creators of Google said, "We chose the name of our system, Google, because it is a common spelling of Googol or 10100 and goes well with our goal of building search engines on a large scale,"
Founders of Google
The world's most expensive and renowned company Google was founded by Larry Page and Sergey Brin in 1998. These two were PHD students at Stanford University when they founded the company. They published a paper known as The Anatomy of a Large-Scale Hypertextual Web Search Engine. In this paper, Google is described as 'Large-scale search engine' having a database of 'at least 24 million pages.'
You must know that at present the company has grown tremendously. Do you know how? Google's search engine now indexes hundreds of billions of webpages. And the company has gone from simple beginnings as a search engine to the most dominant search engine and advertisement channel.
Some most interesting facts of Google, you must know
Google gets its name from mathematical term Googol.
Last year, Google celebrated its birthday on September 26.
Earlier, company celebrated its birthday on September 8 in 2003 and September 7 in 2004.
Since 2006, Google started celebrating its birthday on September 27.
Google's market capital stands at $953.173 billion (Rs.71.91 Lakh Crore).
Google and its parent company Alphabet had over 70 offices in more than 50 countries.
The conclusion
So guys, this was all about Google's 22nd birthday and its virtual celebration over video call. Google is the most giant company worldwide. And its doodle easily attracts the eyes of billions of audience across the world. Google's representation of doodle on its 22nd birthday is a pretty reflection of today's condition and a subtle way of conveying a powerful message to audience.
For more updates subscribe our website, till then keep reading and keep sharing.
---