Global marketing trends in higher education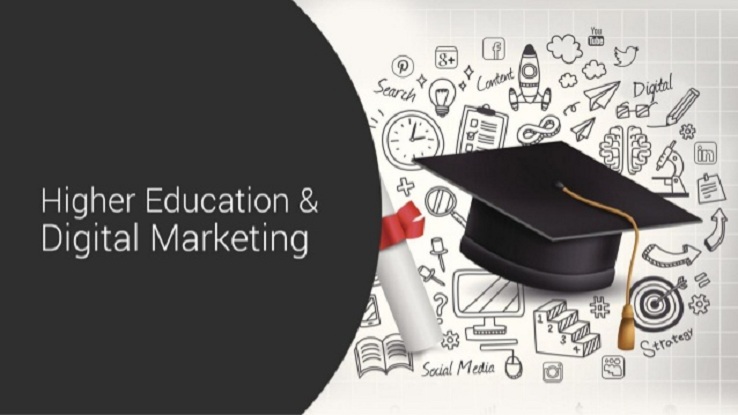 The scope of higher education is increasing day by day. Schools, Universities, private institutes, etc. all have been adopting new and innovative techniques to provide quality education to students globally. If you don't know then let me tell you that Global factors can affect the future of higher education. It can impact the way institutions operate, economic shifts, labor market changes, the way people choose to learn, and a rise in non- traditional students are just some of the market trends transforming the future of higher education.
Let's see some of the Global marketing trends in higher education
The brand and value of any institution is the factor which is considered the most by students when it comes to studying abroad. The ranking and reputation of an institute matter the most. According to the British Council Report, the quality and the value (including costs, career prospects, and student experience) of an institution have increasingly become important in the student choice procedure.
Augmented reality to build a unique experience
As augmented reality is very much in marketing trends, marketers use AR features in their marketing strategy to get more lead generation. Such a thing can be seen in higher education as well. The institutions may step into this trend to create games and stories that can cover real-life campus scenes in an attempt to engage students and attract new prospects.
Live streaming to build connection in real-time
This is an attempt to connect with students in-the-moment is a real step forward for higher education institutions. As per research, 80% of audiences would rather watch live video from a brand than read a blog post, and further 82% prefer live streaming to social posts. Miami University has incorporated live streaming into their education system.
Email marketing segmentation to offer a more personalized experience
Many institutions and universities integrating email marketing as a way to provide information to their students on a personal level. You can divide your students into different segments and break things down by department, by major, by hobby, or life situation. You might speak to lesser students at a time but it will help create deeper connection with them.
Growth in demand, not in supply
According to the UNESCO Institute of statistics, by 2030, there will be an estimated increase of almost 120 million students enrolled in higher education. It is also expected that there will also be 2.3 million who are intentionally mobile, which translates to a 50% increase for international student enrollment.
National internationalization strategies
It's almost new and trendy for national government to design strategies that focus on the internationalization of higher education. These strategies include economic growth as well as the recruitment of skilled migration for the labor shortage. Another aim can be international student recruitment targets.
The future of higher education
Today, the global shifts and trends all are influencing the higher education market. Higher education has also become a part of marketing which is constantly changing and adopting new tactics. The trends I have discussed above will allow students to create deeper, more meaningful connections with the institution and build up a bigger picture of what life on campus is like before they enroll. So, the future of higher education will continue to shape and change the global phenomena.  
For more updates get in touch with us. Till then keep reading, keep sharing.


---