"Froogle" is back, do you know what it is!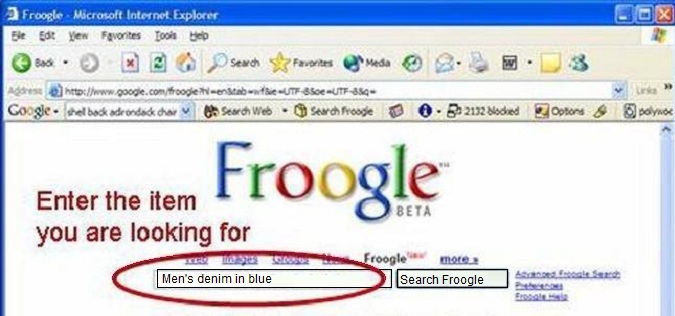 If you remember then back in December 2002, Google launched a shopping search engine named as "Froogle," an amalgamation of 'frugal' and 'Google.' Froogle was Google's free product shopping search engine in early 2000s. It was a great platform for marketers where they could advertise their brand products for free and which allows users to search for products on online shopping websites and compare prices between different vendors. However, Google eventually turned all the product searches into a Google Ads paid search product that's why many marketers couldn't afford to advertise on it and Google witnessed a drastic fall in the list. But now Google has brought it back. Being a marketer now you can advertise your products on it.
To know more about 'Froogle' make sure you continue reading this article till the end. Let's get started now.
Froogle is back again – let's read why?
The tech search giant Google has brought Froogle back as a free product search in the form of 'popular products.' Why Froogle got shut down? Back in 2012, Google changed the services to use 'pay-to-play' where marketers would have to pay Google to list their products on the service, justifying that it would allow the service to "deliver the best answer for people searching for products and help connect merchants with the right consumers." However, many small businesses showed their concerns for not paying on advertisement.
What made Google to reintroduce Froogle again? Google is now rolling out the ability to see popular products from your websites for free, Google said, searchers will "begin to see clothes, shoes and accessories from across the web in one place on search on your mobile device, so you can easily browse lots of different stores and brands at once."
How merchants can use Froogle?
Any marketer or advertiser can get their products into Froogle platform by using the 'Merchant Center Product Feed.' Furthermore, you can also try 'Product Structured Markup' for advertisement and then Google might surface your products here as well. Google says, "Just as we don't charge sites to be a part of the Google Search index, participating retailers appear in this new feature for free. Retailers can learn more about what types of products are eligible to appear in this shopping experience on search."
Some important facts to know about Froogle.
Froogle is a combined name of 'frugal' and 'Google' later re-named as Google shopping because people couldn't understand the pun behind it.
Froogle competes with other shopping search engines including Shopping.com, Bizrate and Yahoo Shopping.
Froogle was launched a free service advertising tool and then later Google made it paid which marketers couldn't afford.
Now, Google has made it free service tool again for merchants to advertise their products on it and target the potential customers.
Froogle will search only English-language stores.
Google requires a personal shopping account if you want to purchase from Froogle.
On April 18, 2007, Froogle was renamed Google Product Search. And later on May 31, 2012, the product was renamed to Google Shopping.
The bottom line!
After reading the entire article, it can be said that Froogle is a great platform for both marketers and searchers. Not only it helps marketers to advertise their products for free on Froogle's site but also it helps searchers to look for the relevant and authentic products which they're looking for. As now Google has brought it back for marketers to use the platform for free, it will add new glory in their business.
If you too are a marketer then take the advantage of Froogle platform and make your business a successful one. For more updates and latest articles get in touch with us till then keep reading.
---