For successful online marketing what you need?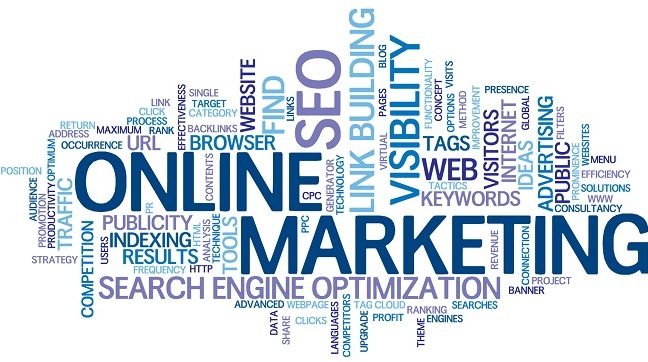 The presence of online marketing is everywhere. Every product and service you can find online. Today, digital or online marketing has become omnipresent. The demand is also increasing because the majority of people who search for products on Google are smartphone users. However, online marketing is dynamic and keeps on changing. And this is the reason many marketers get the fruitful results because they don't follow what's changes and what's trending in the market.
No matter how much tactics companies use to promote their products and services in the market at the end fail to do so. If you're one of them who are also failing in online marketing then this article is for you.
In this article, you will learn some of the best tips to make your online marketing a successful one. Let's get started now.
Some tips for a successful online marketing
#Become an SEO master
As an online marketer, you all know the importance of SEO in digital marketing. Search Engine Optimization works as a building process for your site. It helps you fetch more traffic and a good ranking of your site on Google's search engine results page. Here if I am asking you to be a master of SEO are simply means you need to have a strong knowledge of it. You need to keep your website updated with weekly blogs and services. So if you follow this point, you will establish yourself as an authority on subjects relevant to your industry.
#Build a solid brand presence online
Yes, folks, a brand presence makes a huge impact on your business. If you want to make your marketing a successful one in the industry then you have to make your brand's presence omnipresent. Try to promote your logo and marketing materials because these two are the face of your company. Present your company unique in the market and differentiate it from your competitors. Moreover, be professionals and consistent with your work.
#Examine the choices, preferences, and interests of your audience  
No matter whether you're into digital marketing or traditional marketing, your customer is your king. It is very important for you to know who your target audience is, what their choices are, and what they want from you. All these points you need to examine with full effort. Here I would say don't just examine your audience rather think like your audience. Put yourself into audience shoes. With all these tips, you will surely get to know about them.
#Use social media platforms
Being in online marketing but not being on social media is a complete loss for you. Social media platforms such as Facebook, Instagram, Twitter, LinkedIn, Pinterest, and YouTube are great to enhance the appearance of your brand worldwide. Not only you increase your brand presence here, but you also communicate with customers. Apparently, social media is a complete package of marketing tools that you can utilize effectively.
#Set clear goals in your mind
Starting a business without having a goal in your mind is literally trivial marketing approach. Before you start a business ask yourself these questions:
What products should I sell?
Who would be the target audience?
What should be the budget for my marketing business? etc.
With these questions in mind, you will surely end up making a good decision for yourself.
#Make a wise investment
The biggest mistake marketers do is they don't invest in what's best for them rather on trivial things. Here I want to tell you that you must invest in online advertising, SEO, website, and professional photography services. It will really benefit your business and accurately display the world your company. Also, determine the few marketing services that can help you yield high ROI for your business and efforts.
Conclusion
Guys I hope you thoroughly read this article and understood all the mentioned points. You need to understand one thing that online marketing is not a cup of tea. It requires your efforts, time and a good investment. If you don't implement these points in your marketing then be ready to see a fatal end of your business. I am not cursing you here but making you aware of the reality. So do what is good for you and for your business.
Kindly comment below to let us know is this article helpful or not. For more interesting articles subscribe our website till then keep reading and keep sharing.
---