Fix common image issues in WordPress with these tips
After quality text content, images are another crucial factor that can do wonder for a website. Integration of right image in content can make it more engaging and attractive. In fact, blogs tend to rank higher when they have visuals added. That's where every WordPress/Blogger user should know how to use images on website effectively. However, in this blog I'm going to talk about the issue WordPress users face with their images. Unless, your website is visually attractive, forget about getting traffic to your site either.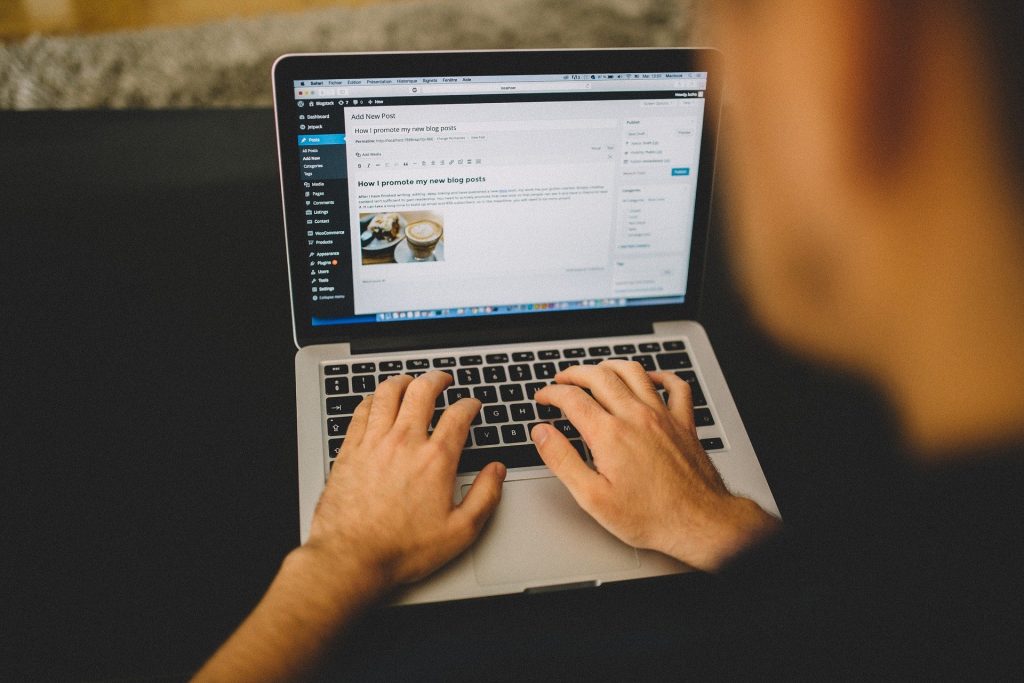 So, if you want to learn and fix common image issues in WordPress, you have come to the right place. Keep on reading the article as I'll be talking about some common images issues in WordPress.
Let's jump in below.
Fix these common image issues in WordPress with powerful tips
#Issue with uploading images
First issue I would like to tackle here which mostly WordPress users face is with 'uploading images.' If you face difficulty in image upload then what you need to do is – simply click on the black add button or click on the plus button. Here you can choose the image block to insert into your content. Now you can click on the upload button to add the image of your choice. Here you're done!
#Issue with adding caption below the image
Giving credit to the real upholder of the photo is important that's what we call caption. To add a caption, all you need to do is click on your image; you will get to see to write something below the image. This is how you add caption to photo as well. Digital marketing company in gurgaon can help you with that as well.
#Difficulty in adding featured images for your post
If you don't know how to add featured images to your post, keep on read this tip. Let me tell you is there is no featured image; your post will be missing thumbnail as well. To set featured image in a post, you need to head to sidebar on the right, click on post tab, and navigate to the featured image section. There you can select the image and upload without any issue.
#Issue with displaying images in Columns and Rows
Do you want your images to appear in columns and rows? Are you facing problem in that? If yes, what you need to do is click on add block button and choose Gallery option. Now click on upload from the Gallery block, and finally select the image of your choice. Once the image is uploaded, you can move them around.
#Fix the problem of crop images
Uploading right size of the photo is important for any webmaster. That's where they use the tool to crop images. However, some webmasters fail to crop images within the site as well. To edit or crop image, just go to WordPress dashboard, navigate to media > library. Once image is selected, a window will pop up on screen. Now click on edit image and crop button at the top. Furthermore, you can rotate and flip the image on the top. Whatever changes you made to a picture will be applied to your original photo.
#Issue facing with finding free images for WordPress
This is one of the most common and major problems for every SEO and Webmaster. It's important to avoid copyright infringement when uploading photos. That's why I'll tell you sites from where I get free images for my WordPress site. The free images sites include Unsplash, Pixabay, Pexels, Freeimages, Creative Commons, and Flickr. Many digital marketing companies in delhi use these sites for using free images.
The bottom line
After reading all the above mentioned images issues and their fixes, I hope you're able to understand how you can solve the image issue in WordPress website. Unless you fix the image issue, your audience will continue to experience the bad UX on your website. That's why it's quite important to know how to use photos to increase engagement rate, getting site ranking on Google's SERP, and generate high sales leads to the site.
If you don't want to face problems with your site in future, Curveraro is here to help you focus on growing your business and spend less time troubleshooting errors in WordPress.
Want to read more such articles? Yes, subscribe to our blog and stay tuned!
---