Why you must have WordPress Premium Support?
Whenever we talk about blogging two platforms strike our mind first: WordPress and second: Blogger, right. Both the platforms are prominent in their own way. But one platform which is the first choice of webmasters is WordPress. This is a free open-source platform including custom design, responsive mobile site, high security, and much more. Are you also using WordPress? If yes, then which version of WordPress you're using? Free version or Premium one? Using a free version of WordPress is not a herculean task but the problem comes when you use premium version and aren't able to manage it at all. This is where WordPress Premium Support (WPS) comes and plays its role.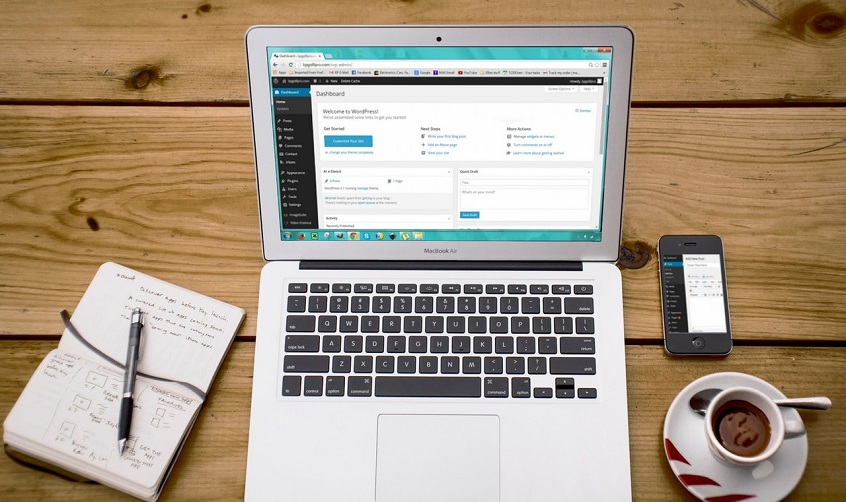 The question would be roaming in your mind whether you should have WordPress Premium Support or not? Well, in this article, we will talk about this and solve your doubt if you have regarding WPS.
Let's start from the basics first.
What is WordPress Premium Support?
Simply putting, WPS is a subscription based plan support service for WordPress users. It is a more advanced version of WordPress including services like catalogue of maintenance, management services, optimizations, as well as solutions to issues related to the site. So if you're running a digital marketing business (for which I am sure you would be having a website) then you need to maintain a powerful presence of your site on Google's SERPs. Do you agree? Well, this isn't possible without having a support of other.
Let's briefly talk about it in the next section.
Reasons to get WordPress Premium Support
Being in a digital world, it is kinda herculean task to manage and operate site on your own, right. Therefore, having a support from an agency is important to maintain website in proper way. Here are some of the reasons highlighting why you must have WordPress Premium Support for your site. Just have a look below.
# Customer support
The first and foremost reason for getting WPS is to get full customer support which something webmasters fail to provide. When you get support, the company makes sure that you get a general customer support so that to solve any issue in regard to the platform. In fact, being a website owner, you definitely want your website portal running all the time without any error. Well, this is only possible when you have a super customer support for WordPress.
# Solving problem
Running a website means you will definitely face some kind of issue related to your site in future. You may or may not be fully technical person but WPS will surely help you solve issues you encounter related to your website. WordPress themes and plugins are difficult to maintain therefore it is crucial to go with WPS.
# Manage your site efficiently
Getting a support from a company means managing your site and bulk updates. Basically, it maintains the tasks across your website and manages everything effectively and efficiently. WordPress Premium version comes with multiple features and plugins which may be difficult for you to use. Therefore, taking a support for WP would surely work for your site.
# SEO Ranking Reports
One of the most important ranking factors for website is SEO. The aim of every webmaster is to get their website on the very first page of Google's SERP. This is only possible when your site SEO is powerful and working well. But when you take WordPress Premium Support for your site, it finds out who your competitors are and tracks your client site's keyword rankings.
Here are some additional WordPress Services which include –
You can get support and consultancy at any time
Easily make your site optimize and make it sellable
Whatever changes you want to make in your site, you can add or remove.
In case, any bug hits the performance of your site. With the help of WPS, you can easily find it and remove it from the site.
Undoubtedly, WPS is great for every marketer or webmaster that is using WordPress. You no need to go anywhere because Curvearro is here. We are a popular digital marketing agency recognized by SearchGnext.
Final Remarks!
To conclude, having a website on WordPress is crucial for any digital marketer. But a premium version of WordPress is much more crucial because not everyone is proficient in using that alone. That's why having a WordPress Support is a better option if you want to run your site effectively. Above I have discussed why you need to have WPS. I hope you liked this article.
Have any query or doubt regarding WPS? Just contact us and also subscribe to our website for reading more informative articles.
---