Everything you need to know about word-of-mouth marketing tactics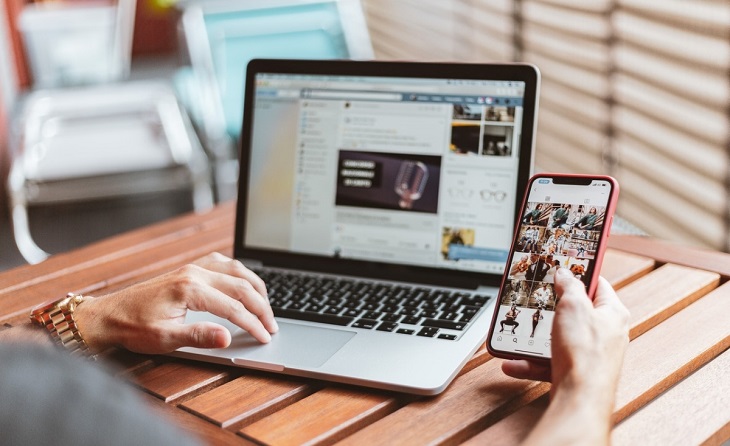 The advertisement has taken a new shape in the digital marketing world. Whatever advertisement tactics you use, they seem to be outdated or raw. It is because you don't know exactly which form of advertisement will work best for you. If you are looking for a unique type of advertisement then you are in the right place.
Guys just tell me, before digital marketing which marketing used to dominate? Of course traditional marketing. Earlier, people would know about products from other people via word that simply means 'Word-of-mouth.' This marketing technique you also need to use in inbound marketing in a different way. Aren't you curious to know about word-of-mouth marketing? You should be because this article is a complete guide for you to understand everything about word-of-mouth marketing tactics.
Let's jump in and start with the basics.
What is word-of-mouth marketing?
Word-of-mouth marketing is the most ancient form of marketing and a free of cost advertisement. Today, WOMM is taking an important role because it brings a lot of profit to a company with a low cost. In simple words, when customers talk about a company's product or services to their friends is known as WOM. Moreover, it is one of the most robust forms of advertising because almost 92% of customers trust their friends over digital media.
However, today, it is the media era's version of word-of-mouth where users share their satisfaction with a brand. So it is a simple process of actively influencing and encouraging organic word of mouth discussion about a brand, organization, resource, or event.
Let's move on to know the tactics of word-of-mouth marketing.
Following are the important tactics for word-of-mouth marketing
#Know your brand
The first tactic for word-of-mouth marketing is to know one's brand and products or services nicely. You need to have proper knowledge of your brand so that it becomes a reason for people to talk about with their friends and relatives. Here is a list of some questions that you need to ask yourself:
What your brand is all about?
What do your products and services do?
How your products can help people?
What are your product values?
Once you have deep knowledge about your brand, it will help your audience and customers to talk about your brand within their friend circle.
#Have a complete knowledge of your audience
If you want a successful word-of-mouth marketing campaign then you have to gain knowledge about your audience. Getting to know your target audience helps you know their preferences, choices, taste, likes, and dislikes. With this knowledge, you will be able to build up a marketing strategy and services around those preferences. Besides, you can divide your audience into different 'buyer personas' so that you can tackle each problem faced by your customers. The more personalized service you provide to your customers, the more they likely to recommend you.
#Look for uniqueness in your products and services
Plenty of products and services are available in the market, customers go with ones that provide them a unique experience while purchasing products. This is exactly what you need to do. Just try to offer something unique that people like/want to talk about with friends and family. If you are the same as everyone in the market, no one will even recognize you. Therefore, identify what makes your brand unique and invest in that so people can share your story. Uniqueness and word-of-mouth is a great mixture for landing your brand in the market.
#Research about your competitors
Yes, you can't afford to ignore your competitors in digital marketing. Today, the competition is at a peak, and being aware of your competitors is a requisite step to stay ahead of them. Just determine what your competition has to offer in terms of answers and solutions to those issues. Ask these given questions to yourself:
What your weaknesses are and how you can overcome them?
What you can do to better perform than your competitors?
How much your competitors are different from you and how you can benefit from this?
With proper analysis of competitors, you will be able to strengthen your own word-of-mouth marketing tactics.
#Don't forget to build an engaged community on social media
Social media is a crucial marketing tool that plays an important role in spreading the word-of-mouth marketing tactics. As per the study, 72% of marketers use social media to develop loyal fans. In digital marketing, the online audience is everything; you must target audience to determine where and how they like to communicate online. Today, the most preferred social media channels are Instagram, Facebook, and Twitter. After identifying the right social media channel just reach out to your audience and engage with them. Make sure you keep the conversation engaged by asking for feedback.
The conclusion
Word-of-mouth marketing is no more a traditional marketing. But it has become a big part of digital marketing in social media platforms especially. Today, customers read online reviews first then step ahead in making purchase. So if you want people to talk about your products, make sure you give them a reason and follow the word-of-mouth strategies that I highlighted above in the article. Just effectively follow them and get the desired results.
Comment below to let us know how you find this article. Till then subscribe our website and keep reading.
---