Everything You Need To Know About Personalized Marketing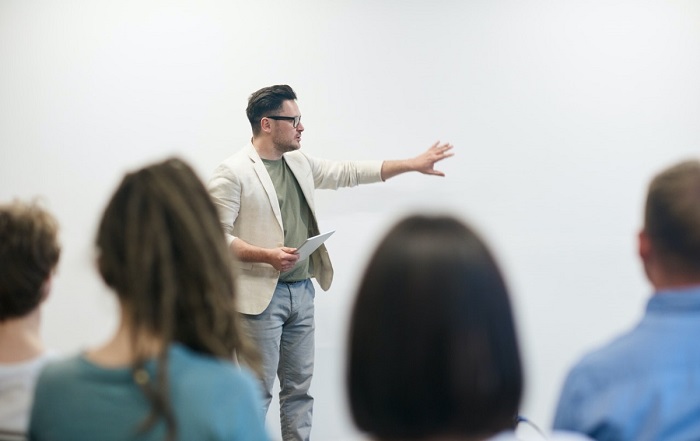 Technology has changed the whole pattern of selling and the interaction between online marketer and customer. As the innovation is taking place day by day, the advancement in technology can also been seen in the form of artificial intelligence, machine learning, virtual reality, chatbots, etc. All these have changed the way people shop and interact with marketers.
As a consumer, you would always want to get personalized for your taste and preferences. We all have a desire to get personalized with a brand to get an instant solutions to any query. It does make an impact because as per the study 66% of consumers say that they likely to switch brands if the brand treats them like a number rather than an individual.
Gradually, brands started understanding the changing demands of consumers across the world which ultimately encouraged the use of personalized marketing. Do you also want to use it in your business? If yes, then this article is a must-read for you. I am going to highlight everything you need to know about personalized marketing here.
Let's start.
What is personalized marketing?
In very simple words, personalized marketing is the strategy to collect individual data to contact them to create a better experience on an individual level. Therefore, it is also considered as one-to-one marketing or individual marketing. The aim of such marketing is to drive engagement among customers by treating them as an individual and solving their query on a personal level.
Every consumer wants brands to know their preference, interest, choice, likes, and tastes. All this you can achieve by personalized marketing. As a marketer, you can increase your sales volume by integrating personalized marketing as your strategy.
Let's learn about the benefits of using personalized marketing
Personalized marketing has many benefits to offers some of them are listed below.
– Enhance customer experience
Well, it is all about enhancing customer experience. And customers want brands to understand their needs and preferences. Any customer can provide basic information about themselves only if as a brand you provide them personalized experience and enhance their purchasing decisions.
– Build customer loyalty
The next benefit of personalized marketing is that it helps you build customer loyalty for your brand. No doubt personalization improves overall consumer experience via all stages of the buying cycle. The more trust customer builds in your brands, the more they want to buy from you in the future as well.
– Generate more sales
Once you are able to understand the demands, needs, interests, and preferences of your customers, you will be able to drive more sales leads in your business. Not only you determine their preferred communication channel, but also know their buying preferences.
– Better ROI
No doubt, once you know your customers, you generate sales, and when you generate sales, you get better ROI or Return on Investment. However, every marketer must know their bounce rate because it shows that your visitors or customers are not likely to return to your site. As per the report, 82% of marketers have reported an increase in open rates through email personalization.
How do you implement personalized marketing strategy for your business?
There are many key components to follow the approach of personalized marketing. These are:
1. Know your customers through their browsing history
The first step in setting up personalized marketing is to know your customers and find out what exactly they want. Now divide customers based on their preference and purchase behavior. This is the best way to know your customers and provide them a good user experience both online and offline.
2. Recommend new brands on the basis of their search queries
Many businesses in the market sell different products and brands. Are you one of them? If yes, then at times you might find it difficult to promote them in one go, right! So why create ruckus? You must recommend new brands to customers who are looking for the product related to it.
3. Send messages to customers when they visit your website
Chatbots play a significant role in sending messages to customers and solving their queries. Pop-ups and live chats are some of the essential features that help and enable them to make purchases.
4. Run online campaigns and offer exclusive deals
Online marketing campaigns are the most beneficial campaigns you can use to get your brand personalized with customers. In online campaigns, you can talk about your brand and ask people to visit your site and also offer deals and offers to attract your customers. It will surely make your campaign relevant and increase conversion rates.
5. Analyze and secure customer data
Every marketer must know the importance of customer and their privacy. No customer will visit your site again if they find their information is being misused or something like that. So whatever data you collect from customers, make sure to secure and analyze to enhance their experience while making purchases.
The bottom line
Personalized marketing has become the most important strategy for every digital marketer in this advanced technology world. If you also want to drive sales, traffic, conversion rates, and revenue to your site then get yourself ready for personalized marketing. Not only you enhance your customer experience, but also build goodwill and reputation for your brand in the market. I hope the article was helpful for you to understand the entire concept of personalized marketing.
For more interesting articles subscribe our website, till then keep reading and keep sharing.
---