Powerful elements of SEO writing in 2021
Today, simply writing doesn't fetch you anything if you're into digital marketing business. Let's face it – in digital marketing, you need a website (that's must), SEO, and content writers and many other relevant field of employees. Since we're talking about writing let me tell you that it is incomplete without incorporating SEO elements into it. So, what are these elements of SEO writing that you should be following in 2021? How do the SEO elements make writing more effective? Let me tell you that if your writing is SEO-friendly, Google will rank your content on the top of SERP thereby you get more visibility, traffic, and sales leads to your site.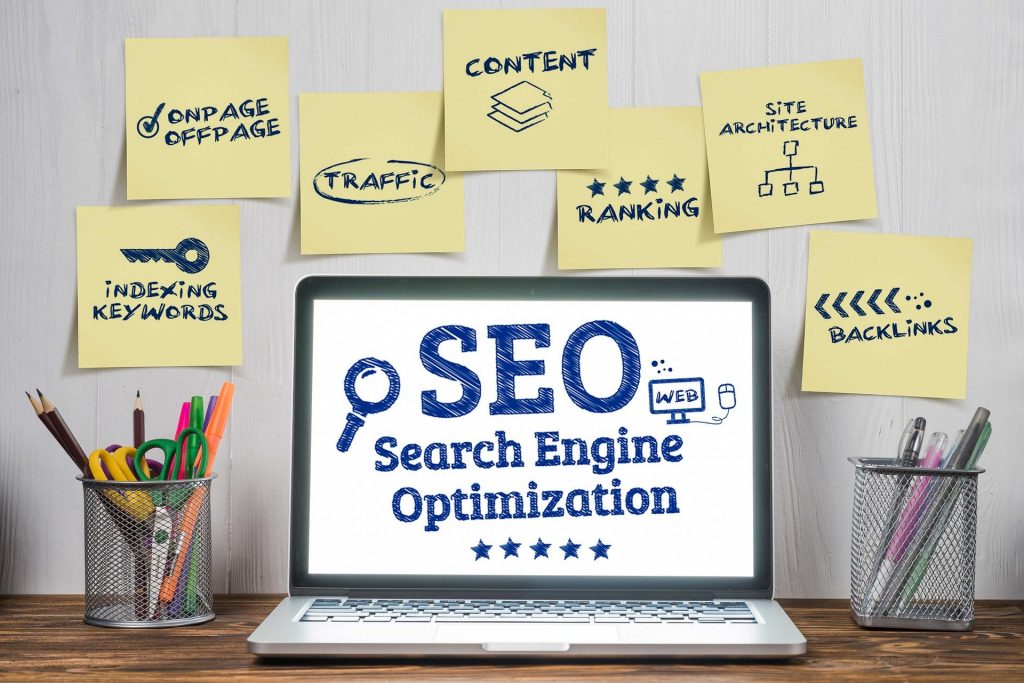 Anyway, I'm here to talk about elements of SEO writing which you must incorporate in 2021. Let's start and talk about them below.
Powerful elements of SEO writing you must work on
# Overall content should is necessary
One of the first elements of SEO writing is overall content itself. Quality of content is something which marketers can't compromise with if they're running business online. Obviously, through content only they're promoting the products and services and providing audience and their customers the information, right. That's why if your content doesn't have that unique quality, forget about people even stay on your site even a minute. You have to make your content authoritative, expertise, and trustworthy in the eye of your audience.
# Don't neglect keyword optimization part
If there is no keyword in your writing, then your writing is incomplete. You should know that the keywords are the core of overall SEO writing. Without adding keywords, how will you rank your site for? How do you find keywords? There are plenty of keyword research tools available online such as Moz keyword Explorer, Ahrefs, Ubersuggest, Google's Keyword Planner, etc. After looking at their rating, plan, features, and specifications, you can go with the tool that meets and fulfills your requirements. I'm sure the tool will help you find the keyword that can rank your website on the top.
# Meta Description is must part
So, you want people to know about your content in one line right. That's what Meta description is all about. If you search anything on Google, you will get results. And the description appeared under the title of the link is the Meta description which highlights the whole content in 1-2 lines. Let me also tell you that Meta description take only up to 150 characters. So, make sure when you write Meta description, it must be under 150 characters and not more than that otherwise it won't appear on Google. I hope Meta description part is clear to you now.
# Make your headings attractive and catching
Heading is what catches attention of people in a jiffy. If the heading of the content is strong and informative, it will compel people to click on it. Moreover, you have to focus on the subheading of the articles as well. Make sure to dive your article with subheadings. This makes the content easier to read and understandable. With proper heading, people get to know whether to move ahead by clicking on your article or not. Below are some tips to write attractive and catchy headlines:
– Add relevant keywords
– Keep the title under 60 characters
– Write it compelling
These are some tips that will help you find write a compelling and attractive headline of the content.
# Don't ignore the visuals part
Today, if you produce only text content, people may avoid reading it fully. Because after a span of reading, the article becomes monotonous in reading, right. People want some healing images to look at so that they can enjoy reading the article. That's where the visual part comes in. When you add images in your content, the purpose of writing the article becomes double. And you get more what you actually set. But make sure to add relevant images on your content so that your website can look more attractive and compelling.
In the end
In the concluding part of this article, I would only say that your article is nothing if you don't do its proper SEO part. Without working on these elements of SEO, forget about you will get anything fruitful from the content you've produced. One more element I forgot to mention above is internal link building. Make sure to add internal links in the content as well. I hope you found this article informative. For any service, contact digital marketing company in delhi. They will help you with everything.
And for reading more such interesting articles, just subscribe to our website.
---