Effective Word-of-mouth Marketing strategies for 2020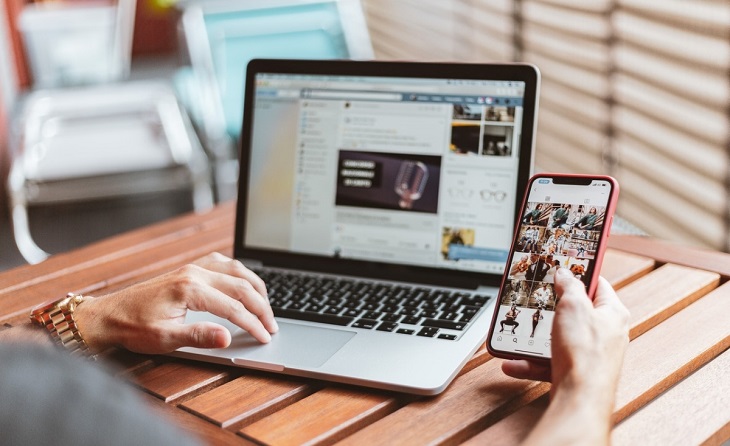 Who doesn't like free advertisement or marketing of products & services in the digital sector in 2020? No marketer can deny because everyone loves free advertisement especially in the world which is too costly. You all know how the Covid-19 pandemic became a cause of winding up of businesses worldwide. Now no marketer has enough money to invest in advertisement. Unless and until the coronavirus pandemic impacts get the end, the advertisement might cost marketers an arm and a leg.
Why don't you focus on doing free advertisement with word-of-mouth marketing strategies? The advertisement might be free but all you need to do is put some extra effort, be honest, and deliver quality work to your customers.
So are you ready to learn about this marketing strategies? If yes, continue to read the article. First I will provide you with the definition of word-of-mouth marketing.
The concept of word-of-mouth marketing
In very simple words, word-of-mouth is the natural process of marketing products. It is a way to pass information from one person to another. In the digital world, word-of-mouth marketing is very prevalent because people trust reviews more than anything. And social media becomes a powerful platform for word-of-mouth marketing. Here people can share a story, pieces of news, photo or video recommending a product, etc.
Today word-of-mouth has become an advanced way of advertisement for digital marketers. Let's have a look at the strategies of word-of-mouth marketing below.
Effective word-of-mouth marketing strategies you should implement in 2020
# Stimulate online customer reviews
The strategy of word-of-mouth that you need to leverage is encouraging customer reviews online. You might know that word-of-mouth is an old advertisement tactic when people used conversation for describing the details of any product they used. This used to happen between friends, family members, and colleagues before the rise of the internet world. Now everything is online, a person can just log into his computer and see hundreds of product reviews. As per the study, 84% of people trust online reviews as a personal recommendation. So you just need to encourage your customers to write a positive review of your product.
# Create a hub on social media
Social media is a powerful platform for all digital marketers across the world. The place social media has made in the digital marketing sector no other platform has seemed to make yet. Therefore, for a word-of-mouth marketing tactics, you can leverage social media and create a big marketing hub on it. It will give people something to talk about. But do you think creating a hub and buzz on social media is as simple as it sounds? You need to apply few tips which I am highlighting below.
Run an online contest and campaign on any of the social media platforms.
Use branded hashtags to curate the conversation around your company on social media.
Build curiosity among your customers about the upcoming release of the products so that they can start talking about it.
Guys, there are many more ways to generate buzz on social media, and across all marketing channels.
# Set up a referral program
A referral program is a great way to invite and reward customers for sharing your brand with others. And customer referral is the most direct form of word-of-mouth marketing. Here customer gets an incentive to refer the brand to their family members, friends, and relative. No doubt, people are 4 times more likely to make a purchase when referred by a friend. In this program, what you need to do is develop a referral strategy to motivate and incentivize your customers to give referrals. The advantage here is that even when referrals don't result in fetching new customers, they will still benefit your company in terms of brand awareness Your loyal customers will spread the words about your brand both online and day-to-day lives.
# Make use of user-generated content (UGC)
The next strategy you can leverage in word-of-mouth marketing is user-generated content which includes contests, polls, and fun quizzes. The user-generated content is usually created by your audience, for your audience. UGC can become an effective tool to foster word-of-mouth on social media and other digital platforms. Undoubtedly, customers trust and engage with content from their peers more than they do with traditional content. You can encourage your customers to create UGC by offering an incentive. UGC is an easy way to catch the attention of other users and facilitate organic conversions about your brand.
# Include testimonials and reviews
Customer reviews and testimonials are a powerful word-of-mouth marketing tactic. You can post testimonials or reviews as a word-of-mouth recommendation on your site and social feed. Just look on the website to your business and see what people are talking about your brand. If you find positive reviews posted on-site then bring that content over to your social feed, and don't forget to link back to the original review. You can also identify the reviewer to help improve the post's credibility. Additionally, you can also look for visual contents such as images and videos to repost to your site feed as well.
Final track
Word-of-mouth marketing is a robust way to generate sales and engagement. With the right marketing strategy, you can generate a powerful word-of-mouth business. Though it is an old marketing approach, you can still use it in digital marketing on social media platforms. You just need to leverage the strategies for word-of-mouth marketing that I have highlighted in this article.
I hope the article was enough helpful to prepare for word-of-mouth marketing in 2020. Subscribe our website for another informative articles.
---