Do you want to do your business with Skype?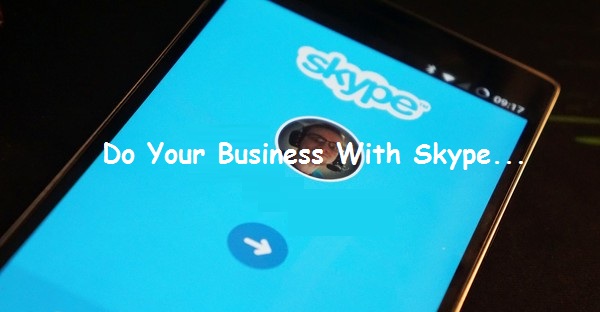 We all have heard about "Skype", right? It's an app for instant messages and conference video calls. However, you will be amazed to know that many businesses use this program for business communication.
Nevertheless, some companies don't know how to use Skype for business and ask many questions: what is Skype? How to do business with Skype? In this article, I have brought every detail about Skype for a business that answers all your questions.
So, let's make a start!
What is Skype For Business?
Skype is a program which people use to interact or get in touch with their family, friends, and relatives. This program allows you to get in touch with people all over the world via the internet, exchange messages and send files. Small companies with up to 20-25 employees can also use this program for business communication, but it lacks functionality for bigger companies.
Furthermore, Skype is a part of Microsoft and it has developed a more advanced solution for bigger companies' i.e. Skypeforbusiness. This function has some advanced quality for business communication.
Some exclusive features of Skype for Business.
1. Extensive video quality
You will get HD video quality in Skype. It can instinctually track your head movements and crops the picture for a better image.
2. Huge video conference
Skype offers you an option to have a big video conference with your employees, colleagues, friends, etc. you can generate meetings with up to 250 attendees.
3. Collaboration tool
Skype for Business allows you to record videos, use polls and whiteboards, share screens and send or receive files with colleagues.
4. High-security level
Skype provides you huge security encrypted to protect your valuable data.
Now move on and see some reasons to use Skype.
Some Extensive Reasons To Use Skype For Business.
1. Easily share or transfer files
With Skype for a business you can easily share your desktop, PowerPoint presentation, and notes, you can show what you're working on, and communicate through voice or video messages. This functionality is available for both mobile and desktop version of Skype. It provides you access to important information at any time you want.
2. Consolidation with mobile/Email
This is the advantage of Skype that you can integrate it with other communication channels. It also decreases your expenditure on the phone bills as it allows you to call both Skype and phone users.
3. Sending instant messages
You can say Skype creates an additional communication channel that is essential for business. It allows you to instantly contact any user of this software. You can call or leave a message to your colleagues.
4. Suitable amalgamation with Office 365
The new version of this app is integrated with Office 365 suite, making your communication more effective and easier. You no need to use multiple applications; you can manage instant messages, emails, videos and a lot more in a single platform.
5. High Security
Skype for business offers you a high level of security for your business information that needs to be protected from other parties. It is developed to provide you enterprise-level of security. For instance, Skype commands the authentication process and encrypts all your documents.
How to do business with Skype?
I am going to explain some Skype for business tips to aid you to get maximum proficiency form this program.
First of all, you need to investigate the functionality of all apps within Office 365. For instance, you can use Outlook to remind your colleagues about your meetings. You can also show your presentation from your PowerPoint app. It can help you maximize productivity.
Furthermore, you can also use various tools to fully customize your video meeting. Through SkypeforBusiness, you can browse attendees, mute or block any person, and display different content to participants. You can also create a whiteboard to share your ideas but always remember you can connect only up to 250 people within one conference. You can also create a massive seminar of 10,000 attendees.
Way Forward!
So, if you're looking for a solution that can aid you to communicate within a large company, Skype for Business will be a perfect choice for you. It's an advanced version of a convenient messaging app. It can expand your business by allowing you to conduct huge seminars or video conferences. This program or software is created with high-security and integrated with the Office 365 suite.
I hope this article might have helped you to know how SkypeforBusiness can aid you to enhance your business communication. For more interesting articles get in touch with us.
---