Do you know about the term 'Call-to-Action'?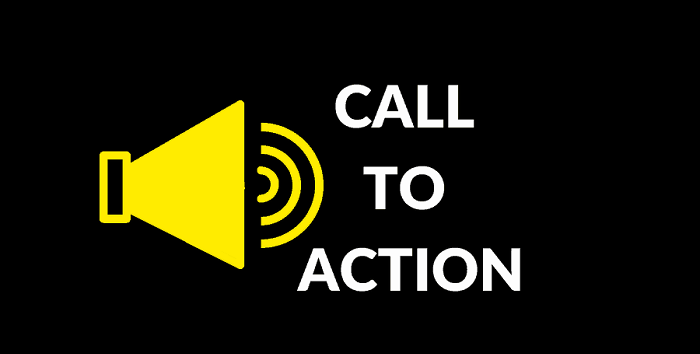 Every online or offline business goal is to convert their audience into potential customers. If I talk about offline business, customers come to your store and you guide them about your products and services and then they make a decision whether to buy products (conversion) from your store or not. However, in online business, you're not provided with a person to guide you about the products. So how do you make a buying decision then? Through the "Call-to-Action" (CTA) button you make it so. Hearing the term for the first time or you are already familiar with it?
Guys, even if you aren't aware of the term "Call-to-Action" then you're at the right place because this blog will help you understand the overall concept of 'Call-to-Action'. Let's dig deeper into this topic.
What does Call-to-Action mean?
In marketing, call-to-action is a term that is used to prompt an immediate response or encourage sales. In other words, Call-to-Action (CTA) is the buttons you use on your website and on your landing pages to guide users towards your goal conversion. These buttons are basically designed to get an immediate response from the person reading or hearing it. In business, it's used as a part of a marketing strategy to get your target market to response through actions.
Let me present to you a list of some call-to-action buttons below-
Order Now
Visit us at
Register, Sign Up
Contact Us
Click Here For
Call Today
Buy and Save
Subscribe
Download
Get more info here
Hurry!
Join today
There are many more call-to-action buttons but above are the most common which you can identify and understand easily. However, CAT buttons can vary in style and size depending on your goal conversion and website style.
Significance of including call-to-action buttons in your site
– Increases your sales funnel
If your site has call-to-action buttons mentioned above then it's a great way to boost your marketing sales. They instruct the users what to do next, and make them take immediate action for your products. You can provide your contact information, subscription to an email list, in the sales funnel. It will ultimately provide the best user experience to your customers.
– Boost the success of digital marketing
As digital marketing is different from traditional marketing, you must use unique ideas to make your digital marketing more effective. Here call-to-action buttons will help you improve the overall marketing performance to provide great customer experience. This is how you gonna boost the success of your digital marketing.
– Eliminates the confusion of consumers
I reckon that doing online shopping or marketing is not an easy task; a lot of pre-information is required to take any action. People easily get confused about the products while visiting on a site as they are not guided individually. This creates confusion in them about the products. So here call-to-action buttons help them guide properly and allow them to make a buying decision.
Follow some effective tips to creating call-to-action
In creating any call-to-action, you must clearly explain what your customers need to do to respond to you back such as subscribe here, call for a free consultation, etc.
Focus on some benefits call-to-action buttons of taking action like save money now, get help now, etc.
You must also explain what customers will get after responding to you, for example, free 15 consultations, a free report on how to save $100 a week, how to save money, etc.
Offer reasons for customers to respond to you within a limited time period for instance, this report is free only for the next 24 hours.
Final Takeaway!
Like many other marketing strategies, call-to-actin is also a worth noting strategy which marketers can incorporate in their digital marketing business. So if you want to see the growth in your customer's engagement or sales lead then you must consider adding call-to-action on your site.
Not only it will fetch you more customers, but also make your site appear more attractive as people find your site very informative. Learn the benefits of call-to-action and some effective ways to create them.
Above I have mentioned tips for you to create highly effective call-to-action. For growth in business you need to apply those tips. For more info get in touch with us.
---