Do you know about "people also ask" feature?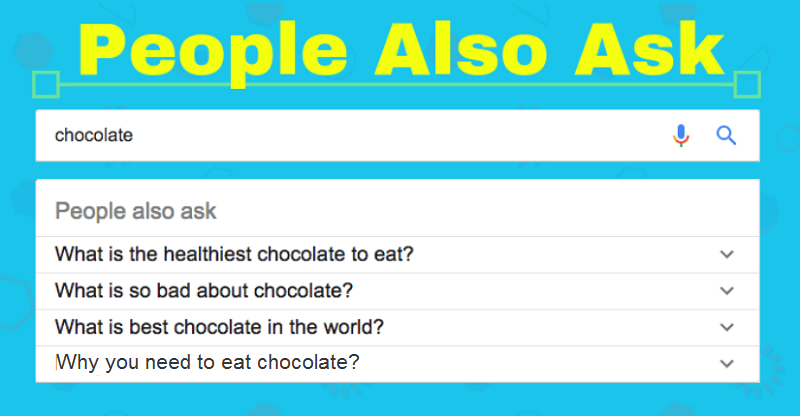 Guys do you know what is the official name of the Google SERP section? It is 'People Also Ask (PPA)'. It is a type of feature snippets like other snippets such as Knowledge Graphs, Local Packs, etc. these elements have literally taken over the SEO world. People Also Ask is another form of the featured snippet which first rolled out in 2015. In case, if you don't know then what featured snippet is then let me tell you. Featured snippet is a summarized answer to the user's search query that typically appears at the top of the search results. I haven't scratched the surface yet. So let's try and understand what 'People Also Ask' feature is about.
Understanding the concept of 'People Also Ask' feature

People Also Ask (PPA) boxes are an interesting SERP (search engine result page) feature that is dynamic in nature. It shows some set of questions that relate to the original search query. So, when you click on any of the questions, specific details are revealed and further questions are added to the bottom of the list below search query.
Furthermore, each time a user clicks an additional PPA question, a new dynamic question will appear below in the search query. For instance, if a person searches for "Is brown rice healthy?" He might get related search queries such as "Is brown rice a bad carb", "Why brown rice is not good for you", what are the side effects of brown rice", etc.
Optimizing 'People Also Ask' feature
PAA has seen a number of growths since it launched in 2015. It has grown by 1,723% in SERPs. This makes PAA one of the fastest-growing search result pages features, faster than even featured snippets.
Therefore, PAA appears in 70% of all search results with a featured snippet. It appears to use the same source to answer both featured snippets and PAA questions. In fact, a single PAA can show up in over 20 search result pages.
Why do PAA boxes result matter?
The answers that we see in People Also Ask feature boxes are important for any business that depends on digital marketing for various reasons. It is estimated that almost 40-60 billion searches happen on Google every month. So, a lot of people are seeing these boxes.
Back in 2015, People Also Ask feature typically showed few related questions or boxes, but in 2017, these boxes became more "dynamically loaded", which means searchers now get access to more questions as per the question they click.
PAA is very beneficial for any business because there are several reasons behind it:
Just one single PAA can show up in 21 unique search engine result pages.
Infinite PAAs are live on SERPs; it will help you see real-time search trends.
Since 2015, PAAs have had a huge growth of up to 1700%.
Final words!
People Also Ask is a great feature of SERP. It can provide you some very valuable insights on what type of questions people ask in relation to your business product or service. This gives you a better idea of what to include in the content on your different web pages. Furthermore, showing up as a featured snippet in PAA answer can increase the page visibility and organic results. Marketers must take advantage of this feature and use a strong headlines that use the question keywords, then answer the question in a clear and precise way.
This is all about PAA, get in touch with us for more updates.
---