10 Reasons to Must Focus On Customer Service Statistics In 2021
Customer is the king in marketing same way content is king in content marketing. Do you agree? In any business, customer service is becoming a crucial driver of how a company is perceived, what helped them build consumer loyalty and determine where they open their wallet. We all know that a company only get praised when provide exceptional services to their customers. Nevertheless, there are some businesses that don't focus much on providing quality services to their customers and witness the huge loss on fetching new customers. Of course, who will come to such a company that don't value its customers and don't listen to their query and solve problems.
In this article, I will highlight top 10 reasons of customer service statistics that every marketer should focus in 2021 to build strong relationship with their customers. So let's jump into the pool below.
10 Significant Reasons of Customer Service Statistics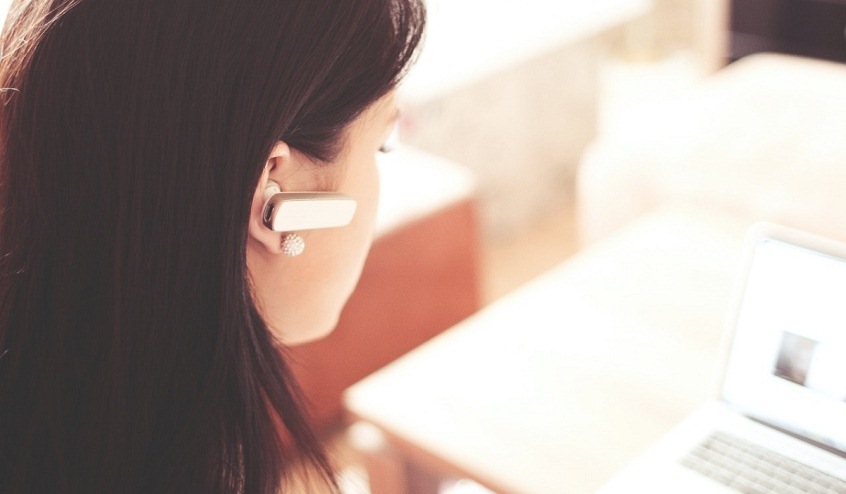 1. Brand loyalty gets increase with customer service
According to the study, 95% of respondents say that customer service is important for brad loyalty. A good customer service is one that continues even after the purchase is made by customer. Don't forget that providing a good customer service is helpful in building customers' trust in your brand. Also, it enhances the customers' lifetime value. In fact, 60% of consumers report of switching to a rival company because of poor customer service.
2. Mobile can be a medium for customer support
Mobile has totally become a bread & butter for everyone. Today, marketers utilize phones to provide support to their customers. As per the survey conducted, 76% of customers contact customers' service over the phone. Though mobile marketing has become traditional one, it is more popular than digital channels like email, social media, and online contact forms. That's the reason that latest customer service focus on utilizing mobile as good marketing tool.
3. Solving problems of customers
Another statistic you have here is about problem solving nature of marketer. Time is very important when it comes to solving problems of customers. There are many customers who think that their problems should be solved in single sitting irrespective of the time spent. According to data, 33% of customers that a good service experience is one that could solve problems in a single interactions. This indicates that customers want to solve their problem on the spot rather than having to get in touch later.
4. Customers share poor experience with other
This is actually a fact that customers tend to share poor experience with others rather than sharing good experience immediately. As a marketer, you definitely don't want that, right. Let me tell you that this is word of mouth marketing where your customers talk about your products with others. Moreover, a report shows that six out of every ten consumers share bad experiences with others. Therefore, your duty is to provide good services to customers so that they don't have anything negative to talk about you.
5. Poor customer service cost you a lot
Next statistic about customer service is that 92% of customers say that they will stop purchasing from a company after 3 poor customer service experiences. This actually leads to the poor performance of the company and marketer finds it hard how to get everything back on the track again. As a marketer, make sure that all your customers get excellent quality services whenever they visit you store.
6. Leveraging human interaction
Today digital marketing is at peak. This is the reason presently 75% of consumers choose to interact with a real person as the technology is enhancing and providing automated solution to the problems. As the technology is advancing, more consumers will prefer human interaction when it will come to dealing with customers services.
7. Customer service effect purchase decision
This is true that purchasing decision depends on the kind of services you're providing to your customers. According to the survey conducted, 84% of consumers said that customer service was one of the key factors helping them decide whether to buy ort not from the company. Therefore, a good customer service will always become a factor in deciding whether to buy your company's products or not.
8. The customer experience management market size globally
According to the Grand View Research, the customer experience management market worldwide is worth $7.6 billion in 2020. However, in the coming years not only market will set to grow but will also sustain impressive growth rate. In fact, the compound annual growth rate is expected at 17.7 % from 2020 through to 2027. This will only happen when the demand of consumers will increase for the product.
9. Consumers likely pay more for good customer service
No doubt, if you provide good services to your customers they will likely come to your store again to purchase products. As per the study, 68% of consumers say that are willing to come out more for products and services from a brand that offer good customer service experiences. Don't give customers opportunity to leave you and go to your opponent.
10. Poor customer experience damage the reputation
Don't forget that reputation of your company is very important to fetch more customers. A company's reputation is one aspect that helps marketers to get more quality customers and build string relationship with them. Moreover, a bad experience is fast to damage the reputation of a company as 12 positive responses from the customers' end are required to make up for one bad customers experience.
The final words
Finally, I hope each statistic about customer service is helpful for you to know how important it for marketer to provide better services to customer. Now it is time for you learn from these stats and implement them in your marketing strategy. So don't wait just work on it and grow your customer base. If you have any query, you can contact us and know our work.
For more interesting articles, subscribe to our website.
---