Top benefits of Custom e-learning development
E-learning has been in the online sector for many decades. And it is now continue growing every day in every sector especially in the digital marketing landscape. Well, gone are the days when one could do everything manually without taking the help of automation. As technology is advancing, marketers are finding ways to do everything digitally from selling online products to providing services to customers and many more. This is where custom e-learning development comes into being. So, what exactly this is? Let me give you a brief analysis of custom e-learning – in layman's terms, custom e-learning development is an online program that empowers your company and its employees.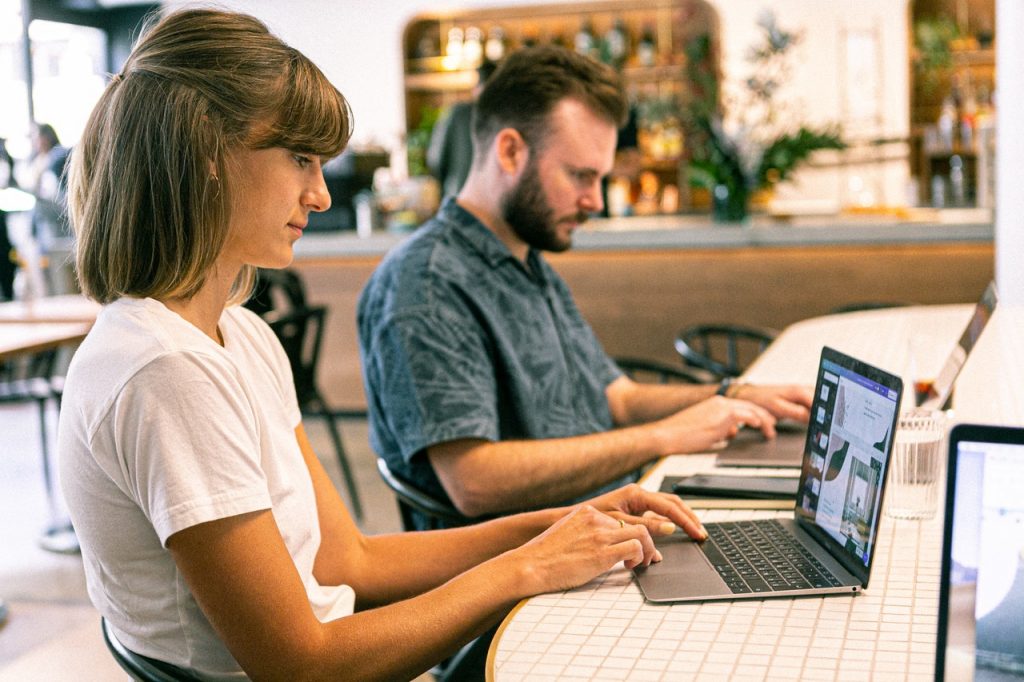 Did you get it? Let me tell you that custom e-learning development has many benefits if you leverage it in your business. Not only will it enhance your company's performance, but also empower your employees to perform better.
So, let's now dig in below and learn some benefits of it.
Major benefits of custom e-learning development
Make sure to read every given point thoroughly so you have a better idea of how beneficial e-learning is for your business –
– Better customer satisfaction
The very first advantage of custom e-learning development is providing full satisfaction to customers. This is actually advantageous for online marketers who sell products digitally on various social channels. Well, customer satisfaction is important for any marketers as without which customers may not be able to make purchases again. Think of the situation – when you bought an online product and it didn't satisfy you. Did you make a purchase from your previous product? No, right. Therefore, marketers do everything to provide better customer satisfaction and with the help of customer e-learning, it has become much easier for them. It actually fulfills customers' queries which will help increase the customer base.
– Enhance employee retention in the business
The way companies want to satisfy their customers, the same way they want to retain their customers. The competition in the market is keep growing with the advancement in technology that's the reason why companies focus on retaining current employees. Sadly, the retail industry suffers from high employee turnover. No doubt, employees keep changing all the time whenever they find a better opportunity. That's why it's quite challenging to have competent and well-trained staff. This is where e-learning steals the show by engaging employees of the companies. Here e-learning helps employees by providing them the knowledge to fulfill their responsibilities.
Note: Curvearro is recognized as best digital marketing agency by SearchGnext in 2021.
– E-learning is omnipresent
Another benefit of e-learning is that it has a presence everywhere especially in the retail sector. However, online training can take place everywhere and anytime minimizing the training time. The work of e-learning is to provide an interactive and effective training solution that can be tracked and measured by the learning management system (LMS). Even if there is any change in the product, the marketers can easily update the e-learning course and roll it out to their target employees.
– Cost-effective approach
Who doesn't want to save time? Every marketer finds ways to save money to make their business more cost-effective. As technology is advancing, money is especially spent on purchasing advanced tools and software to make the business more productive and effective. That's the reason why there are so many customer e-learning development companies that include minor changes in the purchase contract. As a small business, if you want to make less investment then you must invest in a custom e-learning development program.
– Learning efficiency gets improved
The next benefit you can avail of custom e-learning development is increasing and improving the learning efficiency. As everything is online, you can search on Google about things you want to gain knowledge in. Rather than wasting a lot of time in other things, you can learn about different aspects of the business from e-learning. It will help you and your employees increase the efficiency of the work at the end.
The bottom line
Now that you have read the benefits of custom e-learning development, I hope everything is clear to you about how a custom e-learning program could help you in the business. Not only will it help you and your employees in the learning process, but also help you in retaining customers. This way you can end up saving a lot of time, retaining customers and employees as well as increase the productivity of the work. Make sure you invest in custom e-learning development and gain the most out of it.
If you want to read more such interesting articles, then subscribe to our website.
---