Coronavirus is creating a new business, how?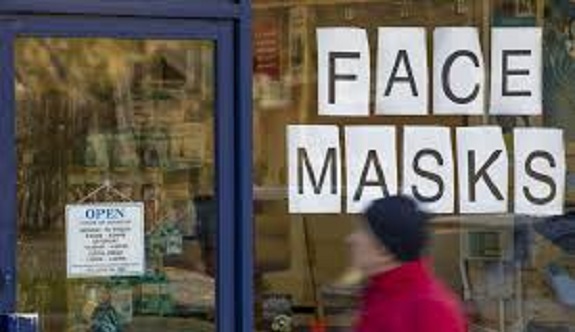 You might find this article to be crazy as the title of this article itself says that the most pandemic disease Coronavirus (COVID-19) is creating new businesses for people. What the heck is this? The disease which is wreaking havoc in the entire world and becoming a cause of thousands of deaths nationwide is creating a new business, HOW? I know people reading out this article now have these kinds of questions in their mind but guys let me tell you that this is true. Recession amidst Coronavirus is inevitable and many sectors are facing a huge loss in their business be it digital marketing or traditional marketing. Everyone is a severe victim of this vicious virus.
However, in this most critical time, a lot of companies are trying to make a profit from the Coronavirus outbreak ridiculously. Sounds shocking right! But it's a bitter truth. You wanna know how they are doing so? Make sure not to skip this article in between and continue reading till the end.
Coronavirus: a new and unique business opportunity
The effects of coronavirus on the global market we can see that how it is crashing the entire economy. Nevertheless, there are some companies which are seeking benefit somehow from this destructive outbreak. Let me tell you that COVID-19 has infected more than 100,000 people worldwide. Marketers are seeking this as a unique business opportunity to generate income. Keeping this intention of people in mind, I have enlisted some points below on how companies are seeking weird ways to benefit from the severe coronavirus.
– Many Air purifier companies trying to mislead people
These things actually happen when the world witnesses serious havoc and marketers try to manipulate people to buy their products to come from the critical situation. Now some air purifier companies are claiming to eradicate coronavirus from the air through their air purifier product. For example, air purifier manufacturer, Airpura, has been advertising and claiming that its product can remove coronavirus from your airstream. In this way, the company is promoting the idea to sell its product.
Goswami told Tampa Bay CBS affiliate, "I'm very confident that this technology will destroy coronavirus." "Although we haven't tested this on that virus itself, we have tested it on viruses of that type." However, the air purifier is certainly useful for health care facilities but it is not capable of fighting coronavirus.
– Weird way of E-commerce sellers to sell their "anti-spitting" hats to block Coronavirus
We know that currently a lot of marks have been selling around the world to combat coronavirus. But now e-commerce sellers have found new ways to make income via anti-spitting hats. These hats come with protective "screens" which claim to block someone spitting or sneezing into your face. On Amazon, you can find the hats. However, some of the listed hats have been removed by Amazon that claims to be effective against the coronavirus. It will not be wrong to say that coronavirus has become a weird micro-market. Furthermore, this anti-drool anti-COVID-19 virus caps are no longer active now.
– Coronavirus encouraging high-tech disinfectant devices to be sold
Let me tell you that some consumers are searching for tools to disinfect their surrounding areas with high-tech electrostatic spray guns. Now some companies are marketing these guns in response to the coronavirus. Some of the names of these guns are Emist and EFS Clean which is being used in health care facilities in Singapore and in school officials by Utah. Taking advantage of the current situation, companies are manufacturing these products and selling people to eradicate coronavirus from the air.
– Robot sellers seek Coronavirus as a chance to broadcast their robot abilities
The marketer has used this pandemic to push the abilities of its "service robot" a kind of automation used to answer questions to people on their health in amidst of coronavirus. Recently, in New York City's Bryant Park, the robot is used to check whether people have a symptom of coronavirus or not. This is just a lame promotion of companies to sell their products to people. However, higher authorities have urged healthy people not to use them.
The bottom line!
Coronavirus is such a pandemic and out breaking disease which is spreading at a high speed. At this time whole world is fighting against this disease, you can see how marketers are looking at coronavirus as a profit-making platform. This is such disgusting thinking which marketers are showing right now. I want to tell all the marketers out there that help people fighting this vicious virus rather than making your own profit by selling irrelevant products (to eradicate coronavirus).
Let's come together and save the world from this epidemic disease called Coronavirus. Kindly comment below to let us know how you find this article. For more interesting articles get in touch with us till then keep reading
---