What are the powerful strategies for blog monetization?
Who doesn't want to yield profit from a blog? Generating profit from a blog is a dream of many. Obviously, if you can't get what you're working for, you may stop working. But you shouldn't do that. We know that there are over 570 million active blogs today, and the number keeps growing. However, not every blog brings profit. If you're one of them (struggling to yield profit from the blog), you have come to the right place. Why? Because in this article, I will talk about some powerful strategies helping you monetize your blog (blog monetization).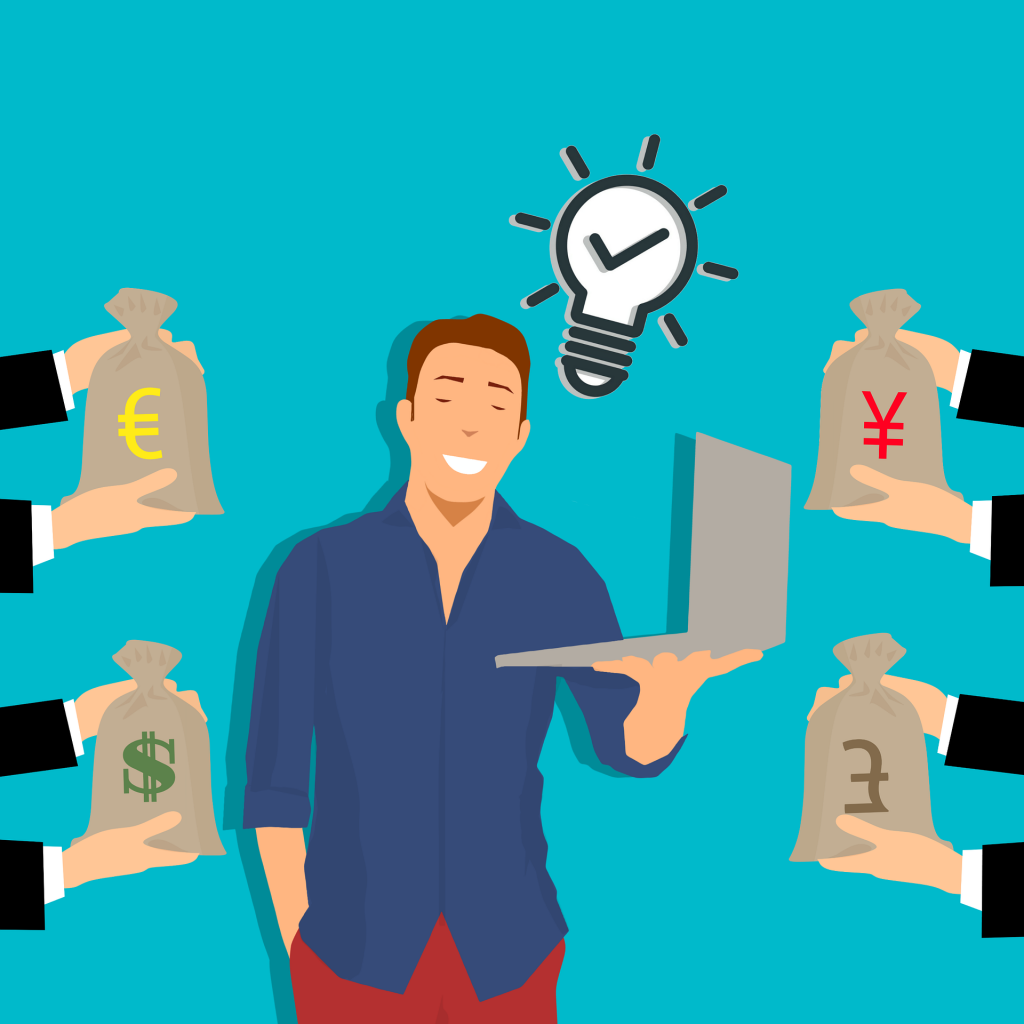 If you want to monetize your blog, make sure to read this article till the end. Without any ado, let's talk about these strategies below.
Powerful blog monetization strategies you must try in 2021
Leverage affiliate marketing
Affiliate marketing is one of the best ways to earn money online. In fact, statistics show that 15% of the total revenue generated through digital media advertising belongs to affiliate marketing. This marketing is for you if you want to grow fast. But you should have big people network linking with you who can make purchase of those products you affiliate. So, yes affiliate marketing allows you to earn money almost on all physical and digital goods worldwide. How do you start working as affiliate marketer?
– Firstly, register yourself as an affiliate on the preferred network
– Now look for affiliate links you want to place
– You now have to place these links within your blog, articles, and pages
– Once user click on those links and make purchase, you get commission
And this is how affiliate marketing works.
Start doing email marketing
Another way to generate profit to your blog is to start creating an email list. How does this work? Through email list, you can build a strong bond with your audience. To build an email list, you have to offer subscription to your blog and use lead magnets. So, once you have a big list of subscribers in your hand, start thinking about how you can sell goods to them. So, if it is a company's blog, you can easily sell goods and services on it. If it's your personal blog then you can promote third-party products or leverage affiliate links. Guys, email marketing has power to bring you good amount of profit to your site.
Selling courses/ebooks on your blog
Another strategy you can think of yielding profit to your blog is selling courses online. Gone are the days when you need Ph.D degree to teach others. Now you can be an expert in your own field, you just get to know some industry insights, or use some tested strategies. So, this way you can share the knowledge by creating a course. If you have skills to write a well-structured article, you can also create content for your future course as well.
Additionally, you can share your knowledge pertaining to your blog's topic. In fact, you can run a survey among your readers as well. And you can go through the Q&A round as well.
Offer consultations
Next way to monetize your blog is to offer consultations to clients if you have expertise/experience in any field or topic. If you share valuable information on your blog, and people like it, they will surely want to get consultation in related field. This way through personal consultation and coaching, you can easily generate revenue from your blog. Moreover, digital marketing company in bangalore do the same. They offer personal consultation services pertaining to digital marketing to their clients.
However, to offer consultation services, you have to establish yourself as an authority source. Your blog must be spectacular, flawless, and appealing one. Also, make sure you write SEO-friendly, mobile-friendly, user-friendly, and informative articles.
Let me also tell you that consultancy comes only after people buy your ebooks and online courses.
The bottom line
Blog monetization isn't a cup of tea for many of you. It takes a lot of smart as well as hard work to yield revenue from the blog. However, I have mentioned all the relevant strategies above which you can use in your blog and generate some good amount of revenue. You should not forget one thing that working on blog monetization requires great efforts, time, and energy. Make sure to properly follow these strategies and yield fruitful results.
For more such interesting articles, you can subscribe to our blog and stay updated.
---