As a marketer, everything you need to know about Yelp ads.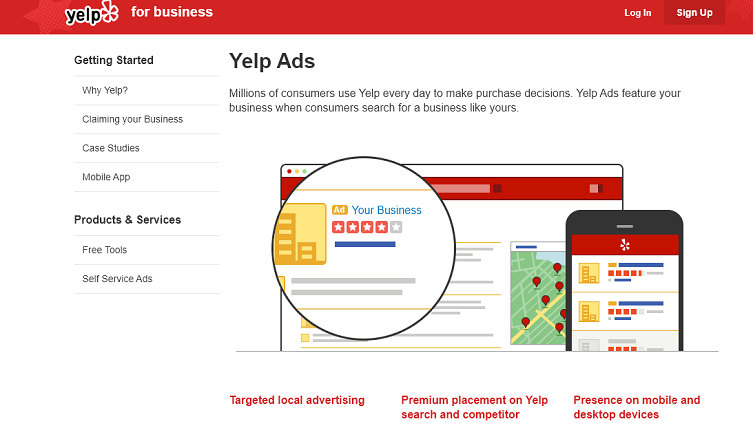 Advertising has become very important in the digital marketing world. Every business owner and marketer looks for an effective advertising platform to advertise their products and great services to people. There are many advertising platforms available such as Facebook, Google My Business, Instagram, PPC, etc. But today, I will not talk about any of these platforms because I have come up with the new platform which you might have heard. The platform is "Yelp Ads."
Yes, guys, Yelp ads. It is a good platform for you to target your local audiences or the people near your business. So if you want to know about this platform then stay tuned here. I will start with the basics and tell you everything about Yelp Advertising.
Let's start now.
What is Yelp?
In very simple words, yelp is a social site for every local business. It is a popular website in the United States. The yelp is based on San Francisco Company which was founded in 2004. Yelp helps people find businesses in the town. It provides a list of restaurants, dentists, hospitals, hotels, gyms, etc. The main purpose of yelp is to help people find great local businesses in their locality or nearby area.
What are Yelp advertisements?
Now you know that yelp is a site that shows local businesses to people. As a marketer, you would also love to advertise on yelp so that your business also get views by people. Yelp ads help you put your business in front of consumers who are looking to make a purchase. Folks, millions of users use Yelp every day to make a purchase. If somebody is searching for a business like yours, Yelp will feature your business to the consumer.
Now read what do Yelp ads show about your business.
Yelp show in the search engine results about your business such as:
Company logo
Service area
Star rating
Call to action (CTA) button text
Beginning of their "specialties" section or customer review.
Let's move further and talk about how Yelp ads work.
How do Yelp ads work?
The working process of Yelp is not like any other social networking platform rather it is very limited. Yelp ads use profile and category of business you have set up to show on search engine results. But here I would say Yelp charges a high amount to show your ads on Google. When you pay money your ads get impressions on other company's profiles. Moreover, Yelp shows your ads to people who are local to you and looking at your competitor's Yelp profile. The tracking is very limited in Yelp ads. Yelp doesn't give you the option to set a separate phone number for ads, an organic profile on Yelp. Here referral traffic will also not work. You can only set the daily budget here otherwise no other things.
Want to the cost of advertising on Yelp? Read below
The cost of advertising on Yelp is based on many things such as:
If you want to manage your daily budget then the minimum daily budget is $5. It can translate to a monthly budget of $150.
Another aspect on which the cost of Yelp depends is demand in the market. Yes, the demand in the market will affect how many clicks you get on your ads within your budget.
Next is the type of your business. Yelp will recommend a budget based on the type of your business. For example, for many home services clients, the recommendation is $450/ month.
Read what Yelp advertising does not include
It is not like Yelp is a perfect advertising platform rather there are few things which Yelp advertising doesn't include. Just read below.
– Changing your rating
In Yelp advertising, your rating doesn't change rather it remains the same and changes organically. But you can always increase your Yelp traffic to your listing through advertising.
– Organic search results
Your targeted ads will appear in front of organic search results and will be labeled as ads. 
– More reviews
When you use Yelp advertising, you are actually not free from their policy. Here you will not get any new customer reviews and things like your customers aren't generating.
To conclude, is yelp advertising worth for you?
Guys, I hope you have understood the concept of Yelp advertising completely. I have talked about every important point which is thought to be significant. Now it is completely up to you whether you would like to advertise on Yelp or not. The decision is all yours. But finally, I would say that you should give it a try once and take some amazing experience.
Kindly comment below to let us know how you find this articles. For more informative articles subscribe our website, till then keep reading and keep advertising.
---