Are you also experiencing Custom Date Range Google Search Bug!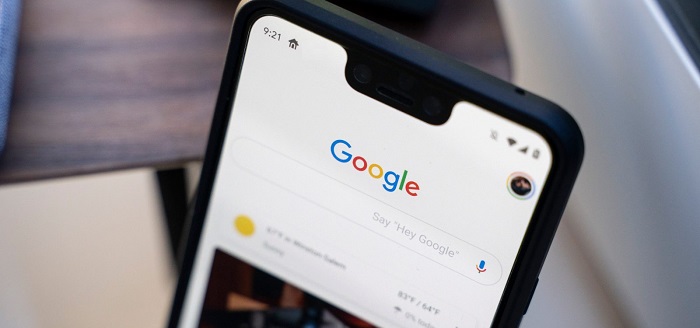 We all know that the tech giant Google is likes to test, experiment, change and fix things. Whenever there is any issue or bug that occurs in any app, algorithm or any software, Google is one that always tries its best to solve the problem as soon as possible. But the major issue is the bug problem. In 2020, there is a lot of bug problems that occurred and I have written articles for the same. By now I hope you understood what today's article is all about. Yes folks, recently a new bug is also found. The bug is found in Custom Date Range.
Google introduced custom date range for desktop as well as mobile users first. But gradually it removed custom date range from mobile version and asked users to use the desktop version to access the custom date range search filter if there is a need of it.
So let's dig into the bug matter below. But first let me give you brief summary of custom date range.
What is custom date range?
To put simple, the custom date range is a filter option available on desktop. It allows you to set your own date range by selecting the start and end dates, custom rolling date ranges, more specific comparison date ranges, fiscal calendar etc. This is actually a good tool as you can set your date range for your report.
Let's now move on and talk about the bug issue in custom date range.
Google to fix custom date range Google search bug
For the past 4-5 days, Google is getting complaints from users about the issue in a custom date range. People have been complaining about the feature a lot. A user said on Google Search Help that Customized Date Range in Google is not working as normal. The users are facing the issue while using this feature.
After listening to users, Danny Sullivan of Google said on Friday that the bug with using the custom date range in Google search. There are plenty of complaints about it. The feature is not filtering the results to the date range you selected. Danny also said on Twitter, "yes there's a bug we expect to be fixed by Friday."
Danny said to users that you can access the feature after doing a search and clicking on "tool" and then "any time" and then "custom range."
What if you're still experiencing the issue? You no need to worry guys, because Google has provided us an option. Want to know what it is? Keep reading the article below.
Google recommends to use the before and after search commands to tackle the bug
Google added before and after search commands last year in the month of April. It introduced before and after search commands to allow searchers to filter their web searchers by dates. In case, if you are wondering how before and after command work then here is the answer. Danny had already explained the work of before and after command on Twitter last year. He said, "it works like a search operator, like the site: command. You enter your query, then specify the before: and/or after: with the date syntax.
So, guys, you can use before and after search command to tackle the issue of a bug problem. It is very important to follow the restrictions of Google if bug issue you face in any software, app, algorithm or anything.
Final words
Bug issue is an ongoing one that you will always encounter in the future also. Google keeps experiencing bug issues and keeps fixing them to provide users with a great experience. The bug issue found in the custom date range is also spoiling the experience of users while using the feature. However, Google is trying its best to fix this issue as soon as possible. But Google says until we fix issues in a custom date range, all the users can use before and after search command to use the feature and tackle the issue. Guys, don't do any mistake by tackling the issue on your own otherwise you will end up destroying the feature. Until the issue gets fixed, keep following the advice from Google.
If you have any query kindly comment below to let us know. For more informative articles get in touch with us, till then keep reading and keep sharing.
---