Importance of Anchor Text for Effective SEO Strategy
Link building is one of the important SEO factors that give a boost in your search engine ranking in the eyes of Google. If you are a webmaster, you would definitely know that the links you put in a word is called anchor text. And Google's algorithm pays more attention to them than any other new link. Let me tell you that anchor text appear as visible, clickable text in blue colour. Well, the colour may vary based on your preference. These anchor text you use in your internal and backlinks is very important as they impact SEO positively if optimized properly. Undoubtedly, anchor texts are valuable method for helping your business boost its website's ranking in the search results and making effective SEO strategy. Don't you agree?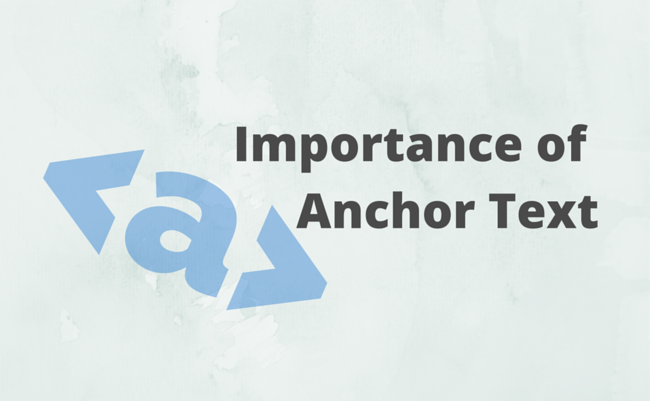 If no, here read the importance of anchor text for your SEO strategy.
Why anchor text is important for your SEO strategy?
I already told you the meaning of anchor text in the introduction, right. Now it's time to know the importance of it. An anchor is a text you click to move from one internet destination to another. Also anchor typically link webpages, they also instigate downloads and links to documents such as PDFs or files in Google Drive. That's why it is important to click anchors from sites you trust.
For example, Curvearro is all in one solution for digital marketing services. Here Curvearro is an anchor text.
Few reasons anchor text you choose is important for your readers:
Firstly, anchor text tells your readers what they can expect before they click the link. Don't forget that anchor text is the other side of the link so make sure it should be highly relevant.
Secondly, it tells Google algorithm what exactly your content is all about. In fact, Google algorithm use your anchor choices to make sure you aren't engaging in spammy practices and to understand the topics you're linking to in your copy.
Moreover, Google uses the anchor text of a link as well as the text surrounding it just to determine what a website is all about. Well, anchor text also enhances the performance of your digital marketing business.
Want to know how you can optimize anchor text for SEO? If yes, next section will highlight this part.
What you need to do to optimize anchor text for SEO?
When talking about optimizing anchor text, we actually talk about Google's best practices. You would know that in October 2019, Google released the BERT update that uses natural language processing to understand and rank pages. What exactly means for anchor? You know that Google keeps changing its algorithm every year with each update. Also Google prioritises user experience and answering search queries more than anything else. So as a marketer you should also do this. Thereby, optimizing anchor involves creating a better experience for every user.
If you want any other information related to anchor text or optimization process, just read our work and contact us.
Bad practices of anchor text that you should avoid
Yes, there are some bad practices which you may follow unknowingly and doing might result in low ranking of your site in SERPs. Therefore, here are some bad practices which you should avoid:
Don't always focus on one type of anchor text, follow the diversify approach.
Never buy backlinks otherwise you will mess with Google and your site will get penalized.
Avoid adding plenty of anchor texts or keywords in your articles because it will disrupt the signal and Google will consider that you're spam.
Always use branded anchors and naked link anchors because they are safe.
Don't try to make the anchor text generic as the link won't be valuable.
Also don't forget that inferior backlinks will degrade the performance of your site. So don't add them.
The conclusion
Finally you can say that Anchor text is a valuable part of your SEO strategy. If you want great results from your SEO strategy then you have to invest in creating quality, helpful and relevant anchor text. It also helps Google to know which sites are spammy and which are legit. Moreover, anchor words also tell your readers where they can find more information and what's on the other side of the link. Now I hope you know why anchor texts are important for your SEO strategy.
If you want to read more articles then subscribe to our website.
---