An ultimate guide to using AdSense.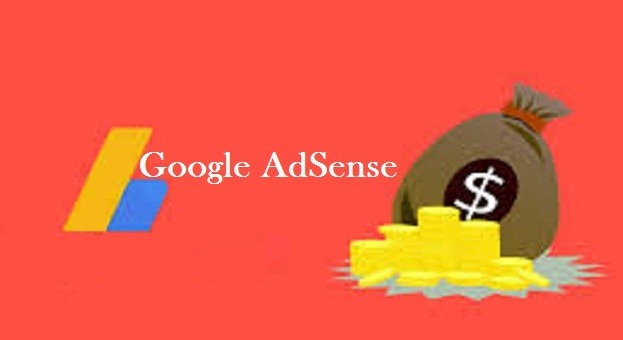 There are many people who are almost puzzled about the fact that how do bloggers make money. Are you one of them? Yes, then you're at the right place because with 'Google AdSense' your puzzle is solved. There is no blogger who wouldn't love to make money with his writing skills. Bloggers always look for unique ways to monetize their blog and here 'Google AdSense' is the fine and the surest way to achieve it.
The popularity of Google AdSense is evolving gradually. Many people (specifically bloggers) are using it to earn money so that they can lead a healthy and robust life. Blogging is such a great platform where you not only show your writing skills but also make money with different advertising tools such as Google AdSense. Are you all gear up to digest this ultimate guide to AdSense? I'm going to detail everything about AdSense in this article. So keep reading guys!
First of all understand the concept of AdSense
AdSense is an advertising platform launched in March 2003 by Google. The program is built especially for bloggers and publishers to make money from blogging. Website owners can earn money by displaying targeted texts, videos, or image advertisements on their site pages and can earn money when a customer will visit a site and click on the ad link.
Additionally, the main purpose of Google AdSense is to help generate revenue and profit for both advertisers and publishers.
The Benefits of using Google AdSense
AdSense plays an important role almost in every online business because of the plenty of benefits it has to offer. So if you too want to take advantage of AdSense then scroll down below to know them all.
One of the major benefits of using Google AdSense is that it doesn't require any particular product for a user to sell. A website having relevant information is enough to make money on Google AdSense.
There is no need to acquire practical knowledge to operate it. You can use it with complete ease even if you have a slightest of knowledge about computers.
Google AdSense offers a search option that makes the user stick to that page. And help you generate multiple clicks through the search option.
It helps you increase in personal knowledge of online advertising.
Unlike many other services, AdSense picks out the ad that is most relevant and ultimately provides the user with the advertisement.
The great part of Google AdSense is that it is absolutely free of cost. This is the best inexpensive advertisement method. You can earn a good amount of money with it.
How does Google AdSense work?
As you know AdSense provides a way for publishers to earn money from their online platform. Now let's read further how Google AdSense works for you. AdSense basically works by matching ads to your site based on your content and visitors. You need to insert a few lines of codes manually and Google AdSense will show ads in three criteria.
You make your ad spaces available by posting ad code on your site, and select where you want your ad to appear.
The highest paying ads appear on your site. Advertisers bid to show in your ad spaces in a real-time auction.
Finally, you get paid. AdSense handles the procedure of billing all advertisers and networks for the ads on your site, to make sure you get your payment.
After this criterion, you just need to focus on driving more traffic to your site. You will earn money when a visitor clicks on ads shown by AdSense. In some cases, Google pays you when visitors even see your ads. You just need to focus on writing quality content to drive more traffic to your site. You must know that AdSense is a contextual ad network that means ads will be displayed based on your content. AdSense also shows ads based on the cookie method. It makes sure that readers see the targeted ads so that you get more clicks, traffic, and earn money.
What are the steps to create a Google AdSense Account?
If you want to create an AdSense account then there are some instructions that you need to follow. There are:
You must have a website at least 6 months old.
You age must be 18 years old or above that otherwise, you won't be able to have your AdSense account.
If you want to create an AdSense account before 18 years then use your parents or guardian name only if they permit you.
Steps are given below to create your AdSense account:
First, go to the sign-up page for AdSense and create a new Google account (or choose an existing account for AdSense)
Time to get AdSense form where you will fill website address, select content-language, and other required details.
Now submit AdSense form and add the code to your website to verify for approval. You will be asked to fill details like payee name, bank account details, etc.
Add your contact details and other required details.
Then carefully read all the AdSense policies and click on the 'Agree' option.
Finally, click on 'Submit' and wait until the AdSense account is reviewed for approval or rejection. It will take max 1-3 days.
Once you get approval, you can log in and create your ads units like banner ads, text ads, video ads, image ads, etc. now add the codes of your ads on a web page to display ads on the website.
Wrapping it up!
Hope this article was enough information to understand the holistic concept of Google AdSense. Many bloggers are heading to make their account on AdSense so that they can earn money with their writing skills. One thing you must keep in mind that AdSense is not just about penny you make today but the years of online presence and continuous efforts to create relevant content and update it on-site to reach your targeted earnings.
After reading the whole article I hope you understand well about AdSense. Just use it properly and make money with this advertising tool. For more info just get in touch with us, till then keep reading.
---