Top-notch ways a marketing agency can help you in business
When you step into digital marketing, you may find it a chaotic world. Why? Because there is a lot which you may not understand starting from building a website, leveraging SEO, content creation, email marketing, fetching traffic, to get conversion rates. In the beginning, you may not handle this all alone. That's why you need a marketing agency to help you in business. However, the question arises "how does an agency help you?"  To make you understand this, I have curated a list of top-notch ways a marketing agency can help you in business.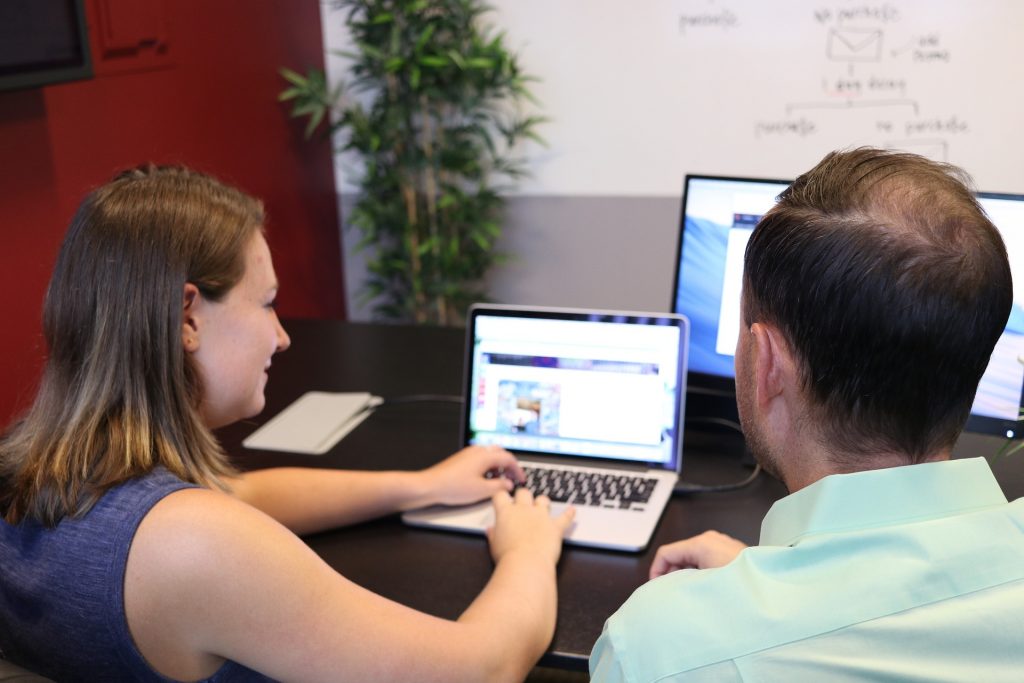 Before you hire any agency, make sure you consider these points in mind and know how a marketing agency helps you in business.
Let's jump into the pool.
Significant ways a marketing agency can help you in business
➥ Building solid marketing strategy
One of the most important things for any business is the strategy, right. Without building a solid strategy, you may not build the solid foundation of your business. Yes guys, your business foundation needs to be stronger which comes only via solid marketing strategy. And this is something a marketing agency helps you with. A full service marketing agency can help your business implement a solid marketing strategy. This will help you run business successfully for long time.
➥ Website creation
Since we're talking about digital marketing company in Chennai, it means without website creation, you can't think about digital marketing, right. A website is a door of your business. If you want people to recognize your business, brand, services, then your website has to be appealing. That's why a marketing agency helps you build a solid website for your business. A website should provide a solid user-experience, proper navigational bars, and beautiful web design with solid user interface.
➥ Solid content creation
Without content, your website is nothing. Because when visitors visit your website and they don't find any informative content, they will immediately leave it. That's why you need to fill your website with blog posts, newsletters, white papers, social media content, e-books, infographics, and case studies. That's why you need informative and relevant content for your website. A marketing agency will definitely have content writers who possess knowledge in content creation. With their help, you will be able to create more relevant and informative content on your site.
➥ Leveraging social media marketing
Can you think about running a business without leveraging social media marketing? No you just can't. Because social media marketing helps you with brand recognition, getting customers to website, building reputation in the market, and much more. If your brand doesn't have presence on social media, forget about generating sales leads or anything. So, a marketing agency will surely help you with content creation.
➥ Search engine optimization is necessity
SEO is one of the significant parts of digital marketing. Without which you can't get high rank on Google, quality traffic, and visibility to the site. You must know that almost 90% of online experience begins with online search. If your business doesn't have good presence on Google and other search engines, people may not come to know about it. In fact, this way you will miss a large number of audiences to your site. That's why a marketing agency ensures to make your brand presence visible through keyword research, website optimization, and creative content.
➥ Pay-per-click advertising
Sometimes organic strategy (SEO) doesn't work at all, right. That's why marketers go ahead to invest in paid marketing or advertising which is PPC. You may not know but PPC is very effective advertising strategy that works wonders for your business. In this method, you have to pay only for the clicks on which users click on your advertisement. So, this is kinda nice and solid strategy that works for your business. You can think of investing in PPC also if the SEO strategy takes longer time and doesn't fetch you effective results.
The bottom line
These are some of the important ways through which a marketing agency helps you in the business. I hope you have read each and every point thoroughly. There are many more ways an agency could do for your business. For that you first need to approach them, and Curveraro is one such marketing agency that can help you with everything mentioned in this article. So, get in touch with them and avail their services.
For more informative and interesting articles, just subscribe to our website.
---