A Checklist for Social Media Ads That Actually You Need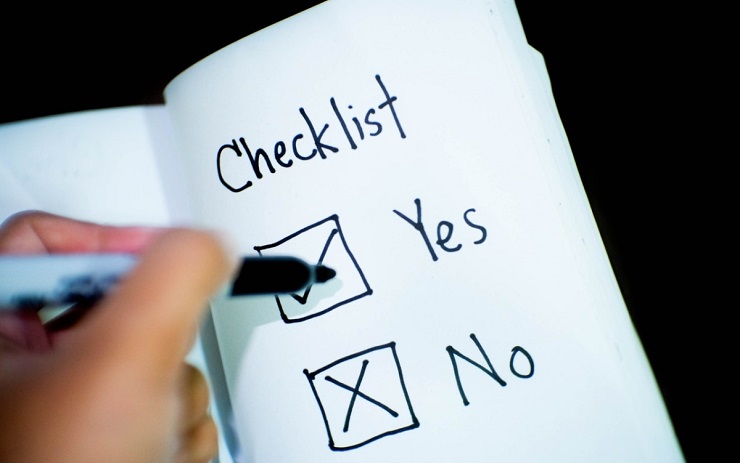 Social media is a powerful digital advertising tool in the present world. It is so because every digital marketer utilizes this platform to effectively run an online paid ads campaign. Let me tell you the paid ad campaign is not as easy as it sounds. A lot of hard goes into it to run an ad campaign successfully. Still, many marketers find it an exhausting task and don't achieve the desired results from the ad campaign. Why does it actually happen? It happens because marketers don't make a checklist for social media ads. In case you wondering what the social media ads checklist is – the checklist breaks all your responsibilities into what you need to do on a daily, weekly, monthly, and quarterly basis.
To run a paid ad campaign on social media, you have to get a checklist ready for you. In this guide, I will formulate the checklist required for social media ads. So are you ready to learn? If yes, have a look at the list given below.
A marvelous checklist for social media ads that you must follow
#Define your audience and segment them properly
The first tactic you have in the checklist and that you need to follow is the audience. Yes, folks, the audience plays a great role in making your social media ad campaign successful. Any ad campaign will only be successful if you know your target audience and the right customers. In case, you don't know how to target the right audience for your ads follow the techniques below. You need to identify and segment your audience on the basis of:
Age, Gender, Occupation, Income level, Type of Industry, Educational level, Type of Business, Revenue, Number of Employees, etc.
You can target the audience in specific locations based on country, region/state, city, postal code, and more.
Moreover, you can also target a custom audience that are already saved in your contact list. Just reuse the data from your mobile, website, or other offline activities to retarget the audience.
#Always produce shareable content
Content is king, this is a very famous adage in the digital marketing world. Who doesn't like authentic, relevant, and quality content? Everyone loves to read such content. If you produce content then make sure it should be written between 300-500 words. Include target keywords to optimize the post, add a call to action button, and social sharing button as well. Don't forget to add featured images as well. Just make your content easily visual. The more visually attractive your content will be, the higher the engagement rate you will get from an ad campaign.
#Use multiple ads format
Social media is not a single platform rather it is made up of different platforms such as Facebook, Instagram, Twitter, Pinterest, Snapchat, and YouTube. You just can't use a single way to run ad campaigns on these social sites. You must focus on including different ad formats that should be there in your social media checklist. The different ads format you can add in any of the social media platforms are:
– Photo ads
It would not be wrong to say that photos drive more quality traffic than any other format. People love watching photos than reading content. Show your products to people by using images; make sure that the images you're using are of high resolution.
– Video ads
Video ads are the most effective format to catch the attention of your audience. Just use a creative app and generate a video that can build awareness and sales of your business.
– Story ads
Facebook and Instagram have this feature. If you are advertising on any of these two platforms, you can put your ad into the story. As per the study, 62 percent of people said that they become more interested in a brand/product after seeing it in a story.
There are many more ways through which you can advertise such as Messenger ads, Carousel ads (where you show 10 unique images in a single ad), Slideshow, and Canvas Ads.
#Have a clear view of your budget
The next checklist you have for your social media ads is budget. There are many digital marketers who don't take any prior decision to advertise on social platforms. When they see the budget is out of their pocket then they go blank and foolish. Therefore, this is an important tip that you should have in the social media ads checklist. As a marketer, you must ask yourself, 'how much money should I spend on ads?' You are the one who will determine the answer to this question. Guys, spending on social media ads will not go in vain. You will receive a good amount of return at the end.
Some extra points you need to look at for social media ad checklist below:
Update your social media ads
Check your stats
Try to come up with new experiments
Perform a social media audit
Engage with partners and influencers
Check out other social media ads
Conclusion
Creating an ad campaign on social media sites is not a herculean task, but it can be if you don't have proper knowledge about how to run ad campaigns. For whatever social media site you want to create an ad campaign, you can follow this guide and create an amazing ad campaign. Just follow the tips mentioned above for the social media ads checklist. I hope you found this article helpful.
Comment below to let us know what you want to read more. Subscribe our website for another informative articles.
---