7 Best Social Media Calendar Tools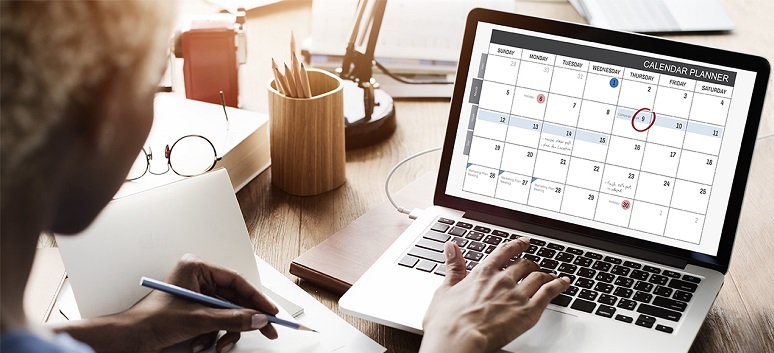 Social media is one of the best digital marketing platforms to connect with the audience of any age group. Posting content on social media sites fetches your audience you are looking for. But do you think every random content posted by you attract your targeted audiences? Let me be very clear that your random content will fetch you random audience only. No one will like this. I am damn sure every marketer would be using social media sites to propagate their products and services in the market. And content is one of the most significant parts of social media. So how do you organize content on social media? If you say through social media calendar, then you have won the half battle. Do you think utilizing only a social media calendar will win the full battle? No. What should you do then?
No doubt social media calendar is very critical to organize your social media efforts and ensure that you are creating enough relevant content. But if you move one step further and invest in social media calendar tools that will help you organize your posting schedule more effectively. This is how you win the complete battle.
Let's start by looking at the 7 major social media calendar tools.
7 best social media calendar tools for you to invest in
1. Loomly

Do you want to know how to plan, organize, and publish content on social media? If yes, then Loomly is the best tool to pay attention to. It is the one content planning and publishing platform considering being a complete kit. Not only Loomly helps you manage your content, but also provides you with post inspiration and ideas to help you create content. With this tool, you can manage your content assets, schedule posts, and a calendar view to analyze what's working and what's not.
Benefits of Loomly
The first benefit of Loomly is that it can give you suggestions to optimize your posts for engagement and conversions.
For handling multiple clients, this tool is great to use. You can manage a big team.
It allows you for easy collaboration and an effortless schedule.
Drawbacks of Loomly
You can't share content on Instagram with Loomly because there is no such feature.
Provides you very few integration with other platforms and less CRM integration.
2. Google Drive

Who doesn't know about Google Drive? Almost every person uses Google Drive to save their docs, files, and important content on it. Google Drive is very helpful for marketers to build out an effective content calendar. Marketers can use Google Drive to track both their editorial and social media calendar. You can also save important dates on it for instance; you can lock 26th January for Republic Day and 25th December for Christmas and many more.
Benefits of Google Drive
You get a free version with lots of amazing features.
A very intuitive and user-friendly tool that is being used by millions of people worldwide.
Irrespective of your company size, you can use this tool because there is no limit on the number of accounts you manage.
Drawbacks of Google Drive
The tool is more for sharing files rather than a social media calendar.
If you want to manage all your social media posting and social media calendar then this is not the right fit for you.
You can't collaborate on other communication channels with it.
3. Evernote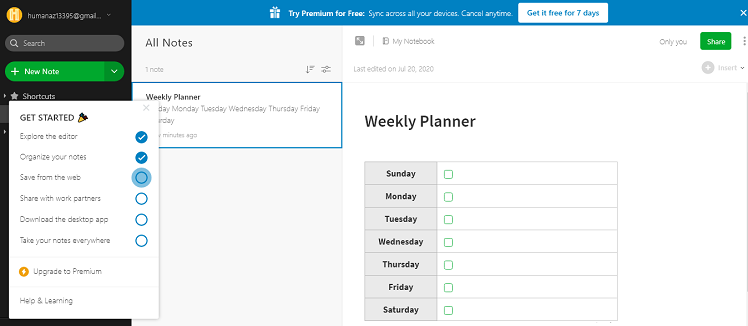 Managing tasks in any business is quite risky and hardworking, right. A lot of effort goes into managing task and if something worst happens then it becomes a major problem for marketers to manage. Thanks to Evernote because with this tool you can manage your entire social media calendar. Evernote is more like a management tool that allows you to put dates on your social media content also. With this tool, you can integrate and work together with others in the team to manage your social media marketing campaigns.
Benefits of Evernote
You can sync with multiple devices and has a clean and use to use interface.
You can also review your earlier content with the Evernote tool. It also recommends looking over your past excellent content.
Drawbacks of Evernote
Difficult to create a back-up of all content you created, listed, and organized.
The free version is not as good as a paid version. If you want to enjoy all the features, you have to pay for that.
4. ContentCal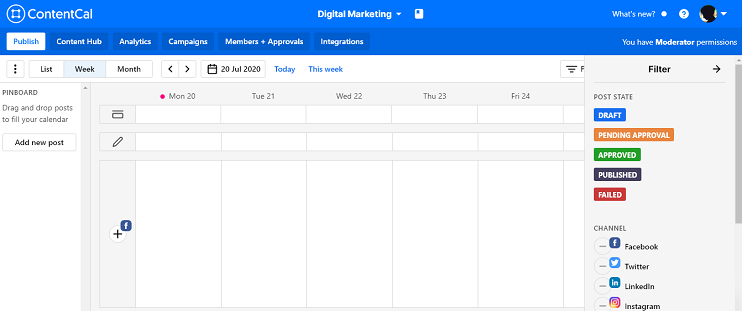 Are you an eCommerce merchant, food blogger, or fashion blogger? If yes, then you should use the ContentCal social media calendar tool. This is the best tool to focus on visuals and images. You can see all the attached visuals on your social media editorial calendar. Social media is not just about text content rather it is more about visuals therefore with ContentCal you can manage your visuals on social media. Moreover, with its 'Planning Channel' feature, you can manage the number of channels that you want to schedule the post for.
Benefits of ContentCal
A user-friendly tool. You can get started with this tool in less than 5 minutes.
You can also 'tag' the content on ContentCal for publishing.
Allows you to 'add' notes for different campaigns.
Drawbacks of ContentCal
If want to publish content on Instagram then you have to collaborate with a tool such as Zapier.
The tool is not good if you desire to schedule video content.
5. Hopper HQ

All the tools I have talked about above are not compatible with Instagram but Hooper HQ is one such tool that is Instagram-friendly. If you are into fashion, cosmetics, brands, food bloggers, restaurants, influencers, and models then Hooper HQ is an amazing tool for you. Marketers who manage more than one Instagram account can easily manage all the accounts from a single place by using Hooper HQ. This is a great tool for all online marketers because it has an easy layout to use.
Benefits of Hopper HQ
You get amazing image editing features. You can also add filters, text overlays, and borders to make your images attractive.
Before posting images, you have preview options to see how your images look on the mobile version.
You have the option to upload images in bulk. So up to 50 images in one go.
Drawbacks of Hopper HQ
You have no option to post content on LinkedIn.
Sometimes posts randomly fail to get posted which results in failure of automation.
Very difficult to edit pictures. You need to work hard to get the images edited the way you want.
6. Trello

Trello is an amazing tool for all social media managers. This is a very effective tool for team management and collaboration. As a user, you have the facility to customize boards as per your own needs. For instance, as a team, you can create a board to organize social media posts for a given week, on a specific platform, or post ideas around the topic. Trello offers a full calendar view which helps you see what calendar is going out.
Benefits of Trello
Very easy to collaborate with a team, both internally and externally.
Accessible over multiple devices
A very simple layout
Helps you in task organization and timeline tracking
Drawbacks of Trello
There are lots of manual sets up that you might end up frustrating using.
It will be difficult for you to manage too many projects with this tool.
Some great features are only available in the subscription version.
7. MeetEdgar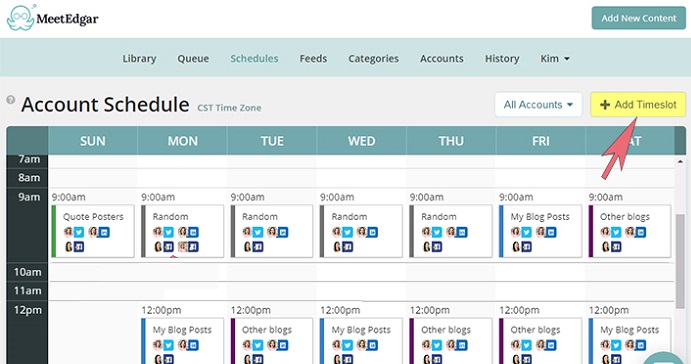 Content is the heart and soul of every online business. Without content, digital marketers can't sell their products in the market. Therefore, MeetEdgar is one such tool that can actually content on your behalf. The tool uses intelligent algorithms to extract content. Furthermore, with MeetEdgar, you can schedule post category wise. It means you can divide content into blog posts, discount/promotional content, infographics, webinar, etc. you can also do color-coding to make it easy for you.
Benefits of MeetEdgar
Very easy to use platform. No technical knowledge is required to understand this tool.
You can manage and handle all work in just single logging.
Helps you organize content into a library of category.
Drawbacks of MeetEdgar
The tool is not the best fit for small businesses because it is a comparatively expensive one.
Provides you support only for 3 social media platforms i.e. Twitter, LinkedIn, and Facebook.
Final bricks
The final words of this article only say that social media calendar tools are the most essential tools for every social media marketer. Managing posts, time, schedule, or anything on social media is very important if your business is generating leads from it. I have mentioned 7 important social media calendar tools above, you can select the one which you think is best for you. Integrating these tools will help you manage social media accounts effectively and efficiently.
Subscribe our website for more informative articles, till then keep reading and keep sharing.
---