7 Best Digital Marketing Trends For 2020, You Can't Ignore.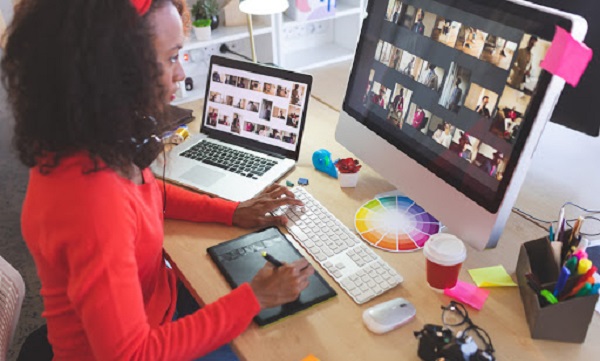 Being in the field of digital marketing, can you afford to ignore digital marketing trends for 2020? Of course, no. Even if you're not and thinking of venturing into it, you have to take a glance at digital marketing trends. Guys, you can see that technology is progressing at a very high speed. New and innovative techniques are being developed. It means with every new technology, new trends come up in very little time. And new trends have compelled various digital marketers to be updated all the time. The latest digital marketing trends are very crucial for marketers to sustain their business in the long run.
As a digital marketer, don't you want to learn 2020 trends in digital marketing? If yes, keep reading the article below. It will be worth for you to read. So let's now get started.
The top 7 digital marketing trends for 2020
1. Artificial intelligence is omnipresent
Artificial intelligence is also called machine learning that thinks like humans and can mimics their actions. It reduces human efforts and helps them in their work. In digital marketing, the presence of AI is everywhere. Moreover, it has the ability to analyze and interpret the pattern of search and behavior of consumers. AI is very flexible and dynamic. It helps marketers in the recommendation of products, personalized-emails, products or services recommendations, content creation, and much more. Therefore you should not forget to include this trend in your marketing.
2. Visual search booming the digital industry
Today, people search via images rather than typing in the search box and searching for a particular thing. Visual search involves using pictures or images instead of words to search for something. The examples of visual searches are Google Lens, Pinterest Lens, Bing visual search, and CamFind. The visual search has taken the user experience of searching to the next level.
3. Social media messaging apps becoming as business communication
Social media is not just about socializing with friends, or relatives or limited for making friends. You can take a step further and see that businesses are using social media apps to communicate with their customers and promoting their products and services to them. Can you guess some social media apps? Here these are – WhatsApp, Facebook Messanger, Instagram, etc. These apps are basically in trend because they provide businesses with an incredible unique personalized form of marketing.
4. Video marketing, how can you not think about it?
I would say the video marketing trend is tremendously in popularity and will be in for the coming years. No wonder, people love watching videos more than reading out lengthy scripts. And the only app strike in our mind whenever we think of video is YouTube. However, as this is the trend in the marketing sector, there are many options left other than YouTube. As a marketer, you can make promotional videos, and post them on Instagram or Facebook. You need to choose the app in which you have a huge amount of presence of your potential customers. So don't forget to use this trend in your marketing.
5. Strive for personalization marketing
Suppose, you are selling products to your customers without knowing their preferences, buying behavior, demographics etc. Will you be able to treat them the way they wanted to be? No, you will not be able to. Here the key is to identify your customer's unique and buying persona. After that, you need to make tailor-made marketing strategies, offer discounts, campaigns, etc. for each customer segment. Basically you need to personalize with your customers so that they can see and value your customers. If you personalize with your customers, they will come again to buy your products and services.
6. Chatbot becomes your companion
Do you have enough time to solve the queries of your customers and answer their questions? No, here chatbots become your companion to handle your customer's queries and questions. And chatbots have been in trend for many years. The majority of people interact with chatbots today. All this is possible because of machine learning and artificial intelligence. With these technologies, chatbots have become more sophisticated and are able to handle complicated requests of the customers.
7. Shoppable posts are in demand too
Shoppable posts are those posts which marketers use to promote their products and services. These posts are displayed on social media apps such as Instagram, Facebook, Pinterest, etc. You can see these posts while scrolling through these apps. When you see these posts, you just need to simply click on that product and it will enable you to buy that product. The shoppable posts are highly in trend as they are becoming a great earning factor of businesses or organizations.
Final verdict
These are the digital marketing trends for 2020. If you are in the digital marketing arena, then you should definitely follow these trends to set your marketing business high. I have mentioned all the unique trends that are highly in demand in the market. So make sure you follow and invest in them to achieve your marketing goals.
Comment below to let us know how you find this article. Till then get in touch with us and keep reading.
---