5 Quick Pinterest Hack to Drive Sales and Traffic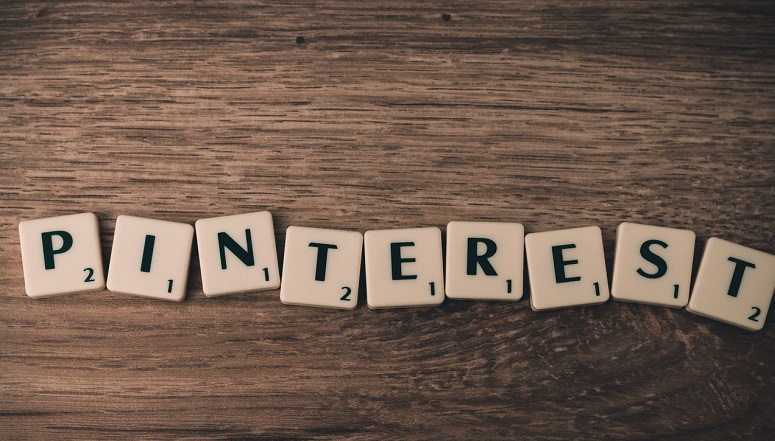 After Instagram, which social media platform is renowned for sharing images and videos? Did you just say Pinterest? If yes, then you are right. Let me tell you that today Pinterest has over 320 million monthly active users. And it is no more a social media platform rather it has become a community of bloggers, startups, and entrepreneurs. Undoubtedly, a large number of pins come from these people only who find new fans for their blogs and offline or online marketing businesses. No matter how many customers, as a business, you currently have, the one crave which every marketer has is getting more traffic and driving sales to the site.
If you have a Pinterest account and want to drive more sales and traffic to the site, then you are in the right place. In this article, I will enlist 5 quick Pinterest hacks to drive traffic and sales to your site. Without wasting further time, let's get started now.
Have a look at below given hacks.
Top 5 quick Pinterest hacks to boost traffic and sales
#1. Invest into Pinterest SEO
Search Engine Optimization or SEO is an unforgettable part of any digital marketing business. Like webmasters invest in SEO for their websites, bloggers in blogging, the same way as a Pinterest user, you must incorporate SEO in Pinterest as well. No doubt, SEO is one of the biggest driving forces of Pinterest growth and content marketing in general. SEO helps users in guided search by making pins visible to a large number of audiences. In fact, it helps users shift through the billions of pins to find things they did not even know they were looking for.
The challenge here is how to create best content that can push a lot of traffic to the site. Here are some tips you can follow:
Use keywords that people actively search on Google and Pinterest related to your business.
Connect your Pinterest account to analytics. It is the best way to know what's working with your Pinterest account.
#2. Promote your Pinterest posts on other social networking sites
If you want to get a tremendous amount of traffic to the Pinterest site, make sure you post Pinterest content to other social networking sites as well. And this is our second hack that you should follow. Guys, if you have an account on Facebook, Instagram, YouTube, or Twitter or any other social networking site, just try to share your Pinterest profile on these sites. To get a good chunk of your followers from other social sites, you need to share Pinterest content over there. It will help your followers know what type of business you do and they will likely connect with you.
Moreover, don't promote your Pinterest link just by saying, "Hey I'm on Pinterest, click here to check me out." Just try to explain what your business is all about.
#3. Add Pinterest in your newsletter
Being a part of the digital marketing world, you all might be familiar with the newsletter. Marketers use newsletters, especially in email marketing. If you are also using email marketing, then you should add Pinterest to your newsletter. This would be the best way to drive traffic and generate sales on Pinterest through email marketing as well. I know a lot of you might not be using email marketing, right. I will say this is the high time to start building your list. You need to stay in touch with a weekly and monthly newsletter. How you will make the most out of the newsletter? Make sure to share full details about your business, latest happenings, and any necessary updates. With Pinterest, you can surpass a simple social media icon such as:
Just highlight popular pins or one board in particular
Try to create a newsletter with a roundup of your most popular products.
#4. Effectively run a Pinterest contest
On every social media platform, you have the option to run an online contest. Just like other social networking platforms, on Pinterest also you can build a well-planned contest that can result in a ton of new leads for your business. To run an online contest on Pinterest, follow the tips below.
Keep the color of the logo red and white while doing Pinterest branding on your contest pins.
Don't run 'Pin to win' contest because people might hate and don't participate in your contest.
In case, you don't know how to run a Pinterest contest, you can take help from someone who knows.
#5. Follow the right people and influencers
The last hack of Pinterest to drive sales and traffic to the site is following the right people and influencers. If you follow the right people, more people get to know that you are a really genuine business and want to expand your business in the market. You also need to share influencers and other people pins that are of top-quality. In addition, identify influencers and those within your industry. Having the right people on your list makes a positive impact on your business.
Final words
Pinterest becomes a great marketing platform if you effectively use the above-given tips. And Pinterest has emerged another giant on social media and will soon become a goldmine for businesses to drive more traffic and sales to the site. With these tips, you will be ready to join the thousands of other bloggers who already use Pinterest as a marketing tool. I hope you liked this article.
For more interesting articles subscribe our website, till then keep reading and keep sharing.
---