5 Easy Tips to Boost Your B2B Marketing Campaigns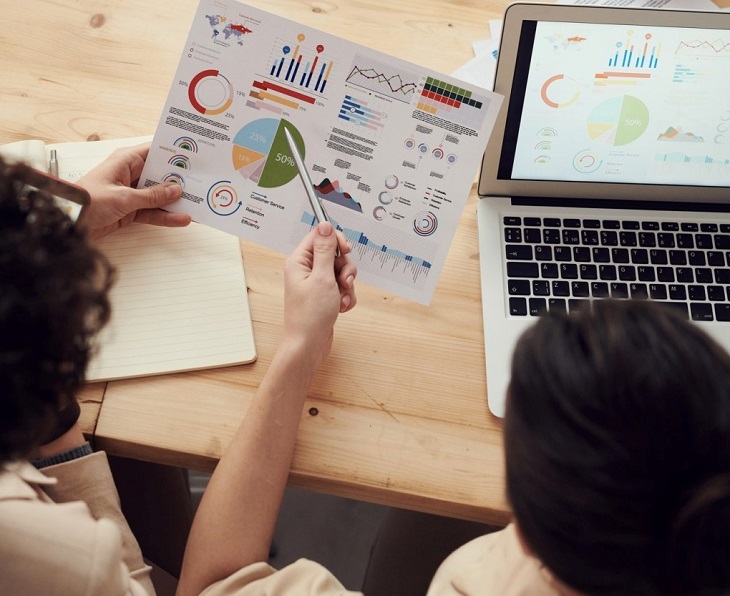 B2B marketing business is growing with rapid development in the digital marketing sector. Why B2B marketing is growing and not B2C? Have you ever thought about it? I tell you why. In many ways, selling products or services to a company is significantly much easier than selling directly to customers in the present world. Looking at a company from a macro level tend to be less price-sensitive than individual customers. This is the reason why brands should generate B2B sales leads. However, there are many marketers who don't see the success in B2B marketing campaigns. Why is it so? Let me tell you, without implementing proper strategies, you can't see success in your marketing campaign. Moreover, success in the B2B marketing campaign lies in the following effective tips that I will discuss below in this article.
Are you ready to learn what these tips are that can grow your Business to Business marketing campaign? If yes, let's jump into the pool of tips below.
5 most easiest tips you can apply to boost your B2B marketing campaign
1. Integration of different marketing channels
You may be using many effective channels in your marketing campaign strategy, but tell me are these channels responsive? What I mean here is, if your B2B marketing campaign growing? If not then you need to incorporate the following channels that I am enlisting below.
Email marketing
Paid ads
Social media marketing
Webinar/Events
Content marketing
Search Engine Optimization or SEO (a must-have channel)
These are the powerful strategies, you can also work on them alone for example, SEO can increase the visibility of your and fetch you plenty of traffic and provide your site a high rank on Google. But you should have include other channels also in the B2B marketing campaign. Also, try to use paid ads on social media to direct people to your blog. You may even use a webinar to highlight content on your blog or email newsletter.
2. Include personalized call to action
Another easy tip you need to follow for the B2B marketing campaign is adding personalized calls to action. Running an online campaign and not including any kind of contact for people to connect you will cost you a lot. Let me tell you that implementing a call to action gives an advantage over competitors. Moreover, in B2B marketing, setting up personalized calls to action is an effective way to meet standard sales objectives. Around 60% of B2B marketers have adopted a content personalization strategy and the results are very fruitful for them. So when you also set up a call to action feature in your campaign, you will get email contact from other marketers. How can marketers build dynamic content? Marketers can simply use pre-written shortcodes to build dynamic content for their campaigns. The good news is that no coding required in this.
3. Mobile marketing
Can you afford to forget mobile integration in your B2B marketing campaigns? If you do so then you can't boost the campaign. Let me tell you that the majority of people today depend upon mobile for anything – whether to search for any information or make online purchases. Mobile has become a necessary tool for any kind of marketing. One study reveals that mobile devices expect to drive 80% of future global internet usage. The static depicts that mobile marketing has become a must-have marketing strategy or B2B businesses. There are plenty of busy CEOs and decision-makers that digest their content on their smartphones. Also, what's the need of a computer or laptop when one's having a smartphone? Therefore, check out your website content and campaign regularly whether they are effectively appearing on mobile or not.
4. Make use of interactive Newsletters
No doubt, email marketing is one of the best digital marketing strategies for B2B marketing businesses. And around 41% of companies still send out newsletters. Moreover, 86% of professionals prefer to use email when communicating about business, and three-quarters companies believe that email offers excellent Return on Investment. However, many companies are taking a step further in email marketing by sending out interactive newsletters to customers. The newsletter could include –
Feedback requests
White paper download
Contests
Video downloads
Links to in-depth content on your website
Surveys
With these interactive newsletters, you can boost your B2B marketing campaign in less time. Make sure you effectively use these newsletters and don't compel people to use them. Otherwise, your customers will get irritated with you.
5. Content Marketing
Content marketing is a separate practice and backbone of digital marketing as well as B2B businesses. What you need to do here is prefer high-quality, authentic, and relevant content for your campaign. This is really a great way to approach customers very quickly in real-time. Make sure the content is short because it helps your customers to get information without wasting much time on reading long-form content. Moreover, marketers who prefer blogging as a part of their strategy are 13X more likely to see positive ROI in their marketing campaign. So implementing content marketing strategies has become an increasingly straightforward process for B2B marketers.
The conclusion
B2B marketing is an effective marketing way to get more sales leads to business than B2C marketing. If you are also not getting effective results from a B2B marketing campaign, then you should use the above tips to get the results you want. Every mentioned tip is worth implementing so that don't skip any of the tips and make them a significant part of your B2B marketing campaign.
For more informative articles subscribe our website, till then keep reading and keep sharing.
---