5 Common Banner Design Mistakes That Can Ruin Your Business!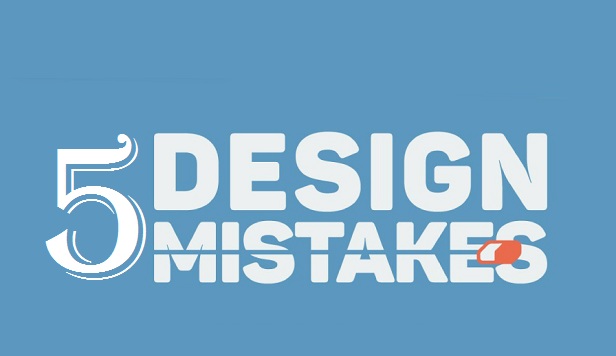 The banner is the most indispensable part of any company. This is what helps companies to get more lead generation by attracting customer's eyes. Advertising banner is an affordable way to showcase your products and services to people. However, a banner can be cost-effective and profitable for your company but it can also ruin your business. How? There are many companies who get their wrong banner printed and without focusing on it, they promote their products through it. And this ruins their business absolutely.
So, if you too want to know the banner design mistakes that you make, you need to keep on reading the article below.
5 Top Banner Design Mistakes That Can Harm Your Business.
Following are the 5 common mistakes that you should avoid making to save your business from downfall.
1. The blunder of making grammar or spelling mistakes
Grammar or spelling mistake can create a major blunder for your company. This is the first thing that people will notice while reading your brand name or other product names or services on your banner. And if they find any grammar or spelling mistake they will instantly distrust the professionalism of your company.
Your major spelling mistake will also get you laughed at, and even put your company on the map for the wrong reasons. So, make sure you thoroughly read everything on a banner before you get it printed.
2. Too crowded and messy banner
Some people mistake by writing down the entire history about their company's entire onto a banner. They write about the positive testimonials of their customers, and hang or place it with four or five images onto it.
The place of all this information is 'website', not a banner. Companies should understand that too much text and data on a banner can create confusion for your target audience.
3. No aesthetic beauty on a banner
Banner design is what catches the eyes of your audience. If your banner design is not appealing then you might not succeed in your business. People use clashing colors that hurt the eyes. No matter how good graphic designer you are or you hire one, you need to have a different opinion before you go with your printing process.
Although beauty resides in the eye of beholder yet you need to consider some steps while printing out your company's banner. Most companies make mistake as they don't really focus on the aesthetic beauty of the banner.
4. Forget to add your contact info
Preferably, your company should include or feature at least an address, phone number or website on a banner. You can also link to a social media profile too, depending on what services you provide and who your target audience is. And if you forget to include your company's information on a banner, it can be absolutely disastrous for your company. You need to make sure that the information about your company is there.
5. Wrong banner size and images
Your banner size should have a big influence on your audience and the way it should look. And how it should be big, you need to decide. You also need to consider who your target audience is and is it going to attract them or not? People take banner size lightly and then suffer in the future.
If we talk about images then what people do is they print or include wrong images which are irrelevant to present information. This is the mistake that can lead your business downfall.
Conclusion!!!
I hope, you have got something productive from this article. Above banner, design mistakes should be taken into consideration as they are what creates a problem for your company. You really need to focus on your banner design if you want to generate more leads to your company. Banner design of your company is very beneficial for your company's growth.
So, try to avoid making mistakes that create blunder for you and your company. For more interesting articles get in touch with us, till then keep reading.
---