5 Biggest Public Relation Mistakes, Need to Avoid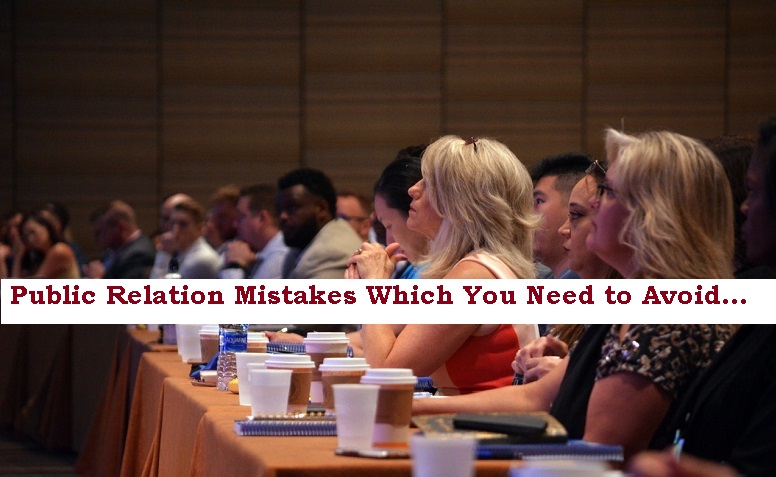 Public Relation is a significant topic in any business. Without implementing effective PR strategy you can't achieve the goals of your business. Undoubtedly, PR can do wonder in building positive and long term relationships with customers. The overall task of PR is to handle the stress, work, and manage all the processes of the organization. However, not every organization is able to handle the PR work properly. There are many online marketers and companies that tend to make mistakes in PR which makes the work worst. This brings the ultimate poor end result.
Do you know what major mistakes you make in PR unknowingly are? If you want to know how to avoid these mistakes then you must read this article till the end. I will enlist the top 5 mistakes that you should avoid making.
Let's jump in.
5 Biggest Public Relation Mistakes that you should avoid making
#1. No proper research
The first major mistake that people tend to make here is by not conducting proper research. For any organization, PR is skyrocketing. Every company needs to focus on the PR results to reap the fruits of the labor. But people don't focus much where requires a certain level of understanding and effort. So how people make mistakes? Read the points below.
No proper understanding of a journalist.
Not hitting the right publication to reach out to the audience. If you approach media that publish negative views will make your relations bitter with your audience.
What you can do is approach Twitter, LinkedIn, and Google tools on a daily basis to provide plenty of information to people. Moreover, you can also research to better understand the journalist and the publication. There is PR software that is designed to help you improve in all the areas of communication.
#2. Not maintain relations with media
Media relation is one of the most important aspects of PR. There are many people who think having an email address is the same as having ties or relations. We know that relationships don't originate automatically or appear by magic. You need to invest in proper time and base the relationships on a mutually beneficial situation. So the mistake is that companies in PR don't build connections and face problems later. You need to avoid making this mistake. But how do you do that? You need to build rapport, connect with individuals, and understand what they need and want to be successful.
Furthermore, you can also take the time to review competitor coverage, industry coverage, and create a list of contacts to move forward safely.
#3. Focus on targeting only top media
So the next big mistake of PR is that people focus only on targeting top media outlets. It is because they want to get high traffic, high referrals, increased brand awareness, and more business. Without any doubt, all activities of PR should focus on top media. But what is the benefit of that media where you don't have enough audience? Without having a relevant audience, people only focus on top media thinking they will attract a lot of people in one go. This is actually wrong.
What you should do here? Guys follow the quality rather than quantity. It means to try to reach out to the media which is relevant and suitable for your audience. By focusing on the relevant media relation, you can avoid this mistake.
#4. Not spreading any news
PR is all about spreading the news about the company and making people aware of the company and its work. But people take it lightly and many PR failures start with basics. Every journalist wants people to read their story but something interesting is important to drive traffic to the site. The tendency of people is that they don't start with basics and focus on something which isn't in their hands. This leads to the spreading of no information. This mistake you must avoid making. How do you tackle this situation now? You can write blog posts for small and medium-size businesses. You can also get more readers by posting on social media platforms.
#5. Poor timing
The last mistake of PR that people tend to make is poor timing. In Public Relation, Timing is crucial, and when individuals while handling public relations do not get a head start on their tasks. They don't follow up on the proper timings to manage the relations with people. This becomes the biggest problem for them because timing and management co-exist and without maintaining proper timing for work, you can't manage your relations with people. How do you avoid making this mistake? Guys, you need to consider lead time for magazines, newspapers, and other media files. This is how you will be able to manage your time.
Final words
I hope you have read all the points properly. Now what you need to do is avoid making these mistakes and follow the solutions that I have also discussed simultaneously. If you do so, it will help you invest in a good PR expert or company. You can also tell us which PR mistake you found most detrimental to the business. But make sure you avoid making such mistakes in your PR otherwise you will be responsible for the consequences.
For more interesting articles subscribe our website, till then keep reading and keep sharing.
---