5 best business review and rating sites for customers.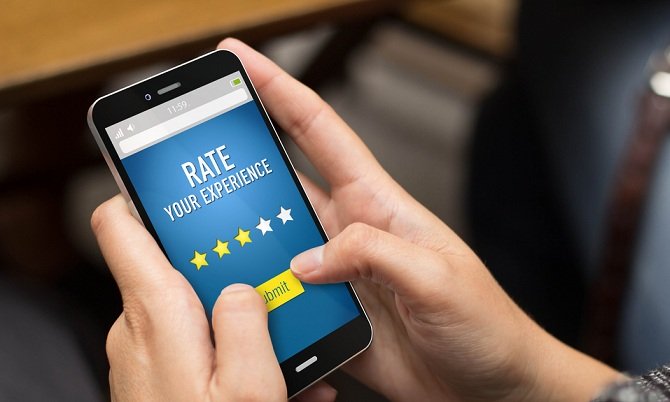 Will you buy product from the company which has bad customer's reviews? No, you'll not buy. Customer's reviews play a great role in your buying decision. According to research, 93% of consumers take online reviews into account when making their purchase decision. In digital marketing, we are always asked to leave a review for almost every transaction we make. Folks, online reviews are no joke for businesses as well as for customers. However, my today's article is not for digital marketers or businesses to manage their reviews online rather I want to draw customers attention here if they want to review about any particular company on review rating sites.
Below I'm going to share top 5 business review and rating sites for customers. Have a look at them.
1. Google My Business
The very first site which occupies the list of business review and rating sites is the Google My Business. Google My Business is free and easy-to-use tool digital marketers to manage their online reputation in the market which includes search and Google Maps. This is the most searched and review rating site for customers as they conduct multiple searches on it every day to know about the business and its brand.
Furthermore, Google My Business allows users to leave their reviews for a business easily and simply. If you get your business listed on this site chances are you get more customer reviews and more traffic to your site.
2. Glassdoor
Glassdoor is considered to be the biggest site on the internet world for reviewing business. At present, Glassdoor has 20 million users with 540,000 companies' reviews. They have somewhere around 10 million reviews on their site altogether. As a customer, you can write review on Glassdoor from the home page. First you need to sign in your Glassdoor account in order to submit a review.
3. Better Business Bureau (BBB)
Better Business Bureau is a site that is built on trust. Here customers can write review about any company registered with BBB. This site helps people find the trusted businesses. The businesses listed on BBB site have a company's bio, as well as A-F rating. Credible rating can surely build the online presence of business. The BBB helps customers find businesses in any US region. BBB can also review the sites which are accredited as well as non-accredited.
4. Angie's List
Angie's list is a review listing website that offer users based ranking and was started as a review site for local businesses. Reviews can't be anonymous here as it helps businesses cut down on fake or misrepresentative reviews and companies are also allowed to respond to the reviews about them. Let me also tell you that Angie's list is a paid review site so any random person can't write a review here. This site is known to be filled with less rambling reviews from customers and spams. So if you want to write a review about any company which is registered with this site then you have to pay for it first.
5. Amazon Customer Reviews
Want to write reviews on e-commerce products? Amazon Customer Reviews site should be your first priority. Amazon has been allowing customers to write reviews of products since 1995. Let me also tell you that this site remains one of the most popular resources for customers looking to make informed buying decision. Reviews on this online retailer website can greatly impact a business's product credibility and reputation.
The final words!
Guys, above mentioned are the top 5 business reviews and rating sites for customers. No matter how was your experience with a particular company, you must make sure to share your experience with that company by writing a review. The companies will surely respond to your review and ensure to enhance your experience.
You can try above listed customer review sites to share your experience. If you want to know more about any other topic kindly comment below to let us know. Till then get in touch with us for more articles.
---