15 Tips for Facebook Cover Photos, Quotes, and More.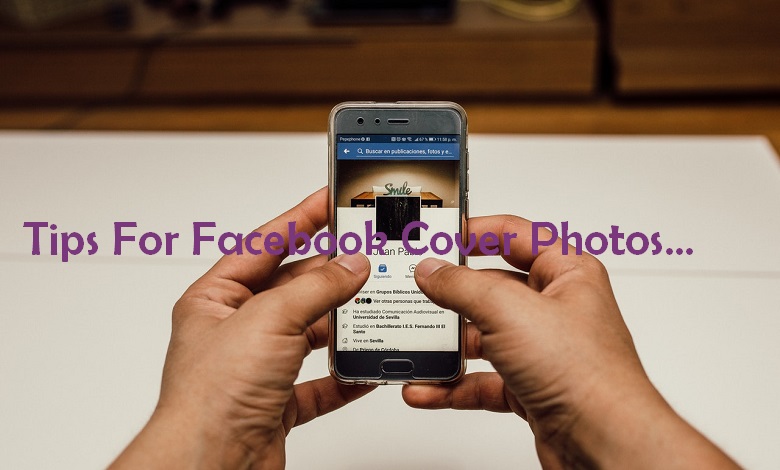 Do you have a business page on Facebook? If yes, then tell me how much attractive your Facebook page is. It would not be wrong to say that your Facebook cover photo is the largest piece of real estate in the digital market. Cover photo is the first thing that people see when they visit your page. That's why it's so important to put serious time & effort into creating a stunning cover photo. Not only cover photos, but also quotes, posts, and videos on your Facebook page are important elements to attract wider audience.
So if your Facebook page is not worth attractive or appealing, this article would be helpful for you as I will enlist amazing tips to make your Facebook cover photos, quotes, and much more attractive.
Let's look at the emerging tips below.
Top 15 tips for Facebook Cover Photos, Quotes, and more
1. Do follow the Cover photo guidelines of Facebook
So first tip you should follow about the Facebook cover photo is its guideline. However, there is no such brainer but abiding the Facebook guidelines is crucial to your Facebook page existing in the first place. You need to read the full guidelines but some important things are there that you need to keep in mind such as cover photos can't be misleading, disruptive, infringe, also you can't encourage people to upload your cover to their personal timeline, and most importantly your cover photo is always public so be authentic.
2. Make sure the cover photo size is right
There are many people who don't know that Facebook cover photo size is 820 pixels wide by 312 pixels tall for computers, and 640 pixels wide by 360 pixels tall on mobile images. You need to make your photo in that size so that it can fit on the cover photo easily. In case, you upload larger than the size of the photo, Facebook will stretch it to fit the right size which might look weird in most of the cases.
3. Write a caption to encourage a conversion
Do you think by uploading a cover photo to your Facebook page will work for you? For some marketers, it can work but only when the image is crystal clear and shows everything on it. But what will happen if your image is not visible and doesn't appear to be beautiful? People will leave your page immediately. In this case, you can write a caption about the photo that will ultimately attract the attention of your audience and the audience might turn into your potential customers.
4. Give an amazing cover to your cover photo matching your brand
The Facebook page cover photo is an entity of your brand. It is the first thing that attracts your audience if the cover photo is distracting or confusing, people will be more likely to click off the page. How do you make your cover photo eye-catching? Of course, by adding color to it. Make sure the color you are using for your cover photo must be matching with your brand. Otherwise, it will look more complex and will leave bad impressions.
5. Include a quote of a famous businessman or your own
The quote can be inspiring; there is no doubt in it. But adding a quote of a famous businessman or personality will help you bring glory to your business. People can easily get swayed by inspiring and thought-provoking quotes. Suppose, if people are looking for advice on some extra cash, then a quote from a business guru in your field will work effectively. Furthermore, you can also post a quote on your Facebook page.
6. Create a post containing call-to-action button
Having a Facebook page is not just about that your only focus would be on the cover photo. After the cover photo, there are many things that you need to focus on such as the post of the page. When you post something on the Facebook page make sure it contains a call-to-action button. For example, sign up now, find out more, get it while stocks last, etc. These call-to-actions actually creates a sense of urgency in your customer and them likely to buy it.
7. Express your personality
Content is an important asset of your brand whether it's visual or textual content. The content also shows who you are as a business and your personality in the public. Therefore, talking about a cover photo then it is the best way to showcase content that aligns with how you present your brand in other places online. For example, MailChimp uses its cover photo to showcase the company's personality. You can also do that.
8. Speak to a niche audience
The Facebook cover photo is not just a mere photo rather it can do a lot for you. With a Facebook cover photo, you can feature new or seasonal products, along with your newest and grandest promotions. To maximize the impact of your cover photo, you can actually include compelling copy and information about the products also the release date, and calls to action.
9. Consider adding Facebook cover video
Till now you were reading ideas on the Facebook cover photo but now it is something new. It is about a Facebook cover video. Interesting, right! Guys, Facebook business page option to add a video in lieu of a static cover photo. However, Facebook supports cover videos that are between 20 and 90 seconds long and a minimum of 820 pixels wide by 312 pixels tall. But the maximum size is 820 by 462 pixels with a video resolution of 1080p.
10. Optimize for mobile users
According to 2019 report, 96% of Facebook users' base accesses the social network from mobile devices like smartphones and tablets. This is actually huge which shows how important to keep mobile users top-to-mind then designing your Facebook cover photo. On mobile, people can easily land on your Facebook page and can easily access your cover photo.
11. Post about daily activities of your business
Whatever your business does on a daily basis make sure you inform your audience about the same. It is an amazing way to let people know exactly what you do. Sometimes, customers find it confusing to understand exactly what product a company is selling or the services they provide. Therefore, you need to highlight your daily activities in a way so that people find it simple and easy to understand. No doubt, this is a great way to establish your company's values.
12. Tell more about your business achievements
People are always curious to know what your business is all about. They have this sense of keenness in them that the products they are buying from the company are what actually all about. Therefore, to make your customers trust in you, you have to tell them about the activity your business does. So keep your Facebook cover photo updated with your business activities.
13. Show testimonials of customers
Customer's testimonials are always a great way to drive more customers to your site. Basically, testimonials help you show the credibility of your business to fans. Moreover, positive testimonial displays how authentic your digital market business is. In case, if you have negative testimonials you can solve the queries of your customers by asking them politely what caused them to write such feedback.
14. Promote an upcoming event
Yes, a Facebook cover photo can also be used to promote upcoming events. The cover photo is the first thing that attracts the eyes of your audience so why not use this as a way to promote your business upcoming events and contests. So how do you promote events on the cover page? Basically, you need to make a photo describing that event now you can upload that photo to your Facebook cover page.
15. Be seasonal
This is the last tip for the Facebook cover photo. What exactly means by being seasonal? Guys, being seasonal simply means that if your business offers seasonal products you can update your cover photo on a seasonal basis by describing that product in your cover photo. This will help you attract more users to your site and thereby increase in lead generations.
To sum up
so these were the top 15 tips you just read about Facebook cover photos, quotes, and other things as well. I hope the article was informative for you and you got to know some amazing tips on making your Facebook cover photo productive one.
For more interesting articles subscribe our website, till then keep reading and keep sharing.
---