10 ways to use LinkedIn for B2B marketing.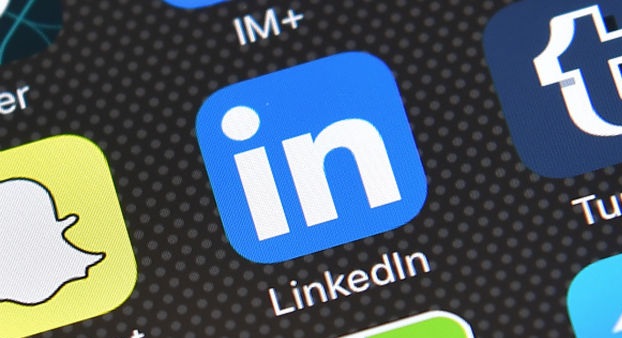 For any business marketing, the social networking site has become a very effective marketing tool. There are many businesses marketing sites or apps out there in the market such as Apsflyer, Tanago, Adagogo, Quora, Buffer, Facebook, Word press, Dropbox, etc. But here in this article, I will be talking about LinkedIn particularly and how to use it for B2B marketing. So those who are not aware of LinkedIn can read word for word below. I'll start with the basics.
What is LinkedIn?
In general, LinkedIn is a social networking site designed specifically for the business community. It is used by over 450 million business professionals worldwide. Therefore, it can be used amazingly as a marketing tool and platform for your business to grow. It also provides great exposure to your business community and drives huge traffic to your website. You can also join different business groups and can build a wonderful network to promote your business. So you can use LinkedIn as your brand promotion channel.
But, LinkedIn is not really useful, unless you know how to use it in a proper way. So below I am going to share some ways to use LinkedIn. Just read thoroughly.
10 effective ways to use LinkedIn for B2B business.
1. Generate business page
Creating LinkedIn business page can make the business searchable through the users and the engagement rate can be improved through business community activities.
2. Showcase page
LinkedIn offers showcase page which is inside the business page. It allows businesses to put their products in front of the audience. If you haven't used the feature, do give it a try.
3. Social engagement
Always try to connect with people who inspire you, who seem to have the potential to become your partner, customer or influencer for the brand. Maybe this is how someone can help you to increase your brand.
4. Use of influencer network
If you want to build your brand on LinkedIn faster than definitely use LinkedIn influencer as they are authentic subject matter experts and leading authorities on their subject. So just avail it.
5. LinkedIn Pulse
It is considered to be an underrated tool on LinkedIn. But don't neglect it. You can use it to write about specific products and generate a buzz. It's a very good tool to influence your brand products through your writing skills.
6. LinkedIn videos
Users can make videos of their products and can post it on their LinkedIn profile. Through this, you can show your products to a larger audience and build trust for your business.
7. Selling and generate leads
Networking with potential clients and marketing to them will increase the opportunity to make more sales. Some Group related post on LinkedIn gives an opportunity to identify new leads also.
8. Identify your audience
The key to successful marketing for every business is to know or identify its audience. LinkedIn also offers a tool known as Website Demographics, which helps users to identify its audience in a better way.
9. Set goals and engagement targets
It always becomes important to set your business goals to meet the targeted audience. The LinkedIn analytics tool can be used to see your current interaction rate and decide on a realistic goal for your campaign in a week or a month.
10. Build your brand persona
The purpose of any brand persona is to create reliable and realistic representation for the reference for your audience. A brand persona can be a person, character, mascot or idea. It should be simple enough to understand so that the audience can relate it easily.
---