10 simple do's and don'ts of Pinterest marketing.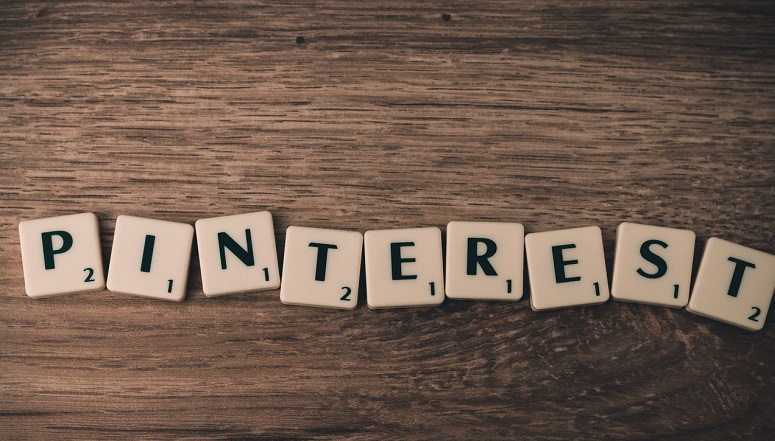 Today, Pinterest is the third most popular social network in the world. At present, Pinterest has more than 47 million active members. Every marketer, seller, artist, or any other business is using the Pinterest platform to market their brands. Though it is a great platform, there are some instructions you need to follow to use it. Therefore, in this article, I will talk about 10 simple do's and don'ts of Pinterest marketing.
Let's get started with the do's of Pinterest.
The 10 simple Do's of Pinterest Marketing
#1. Complete your Pinterest profile
To grow your business on Pinterest, you need to first create your powerful profile. You need to describe your audience about your products and services. It will help you reach out to your target audience. Moreover, you can create a minimum of 10-12 boards and pin at least 9 pins on each board.
#2. Put an awesome cover photo
Photo is the one thing that you can use to attract your audience. Your cover photo is your first impression. Therefore, you need to make sure that it can reflect hat your page is all about. Moreover, Pinterest allows you to select which to use as your cover image. You need to optimize your cover image for each board.
#3. Build your first 5 boards
In Pinterest, you need to pin. If you haven't started pinning out then it's right time to start. To attract your audience you should create the first 5 boards related to the topic that your audience would love to read. It will help your audience to know about you.
#4. Engage with your audience
In the starting, you might not have a ton of followers which is quite ok. It will take time to build powerful audience engagement. But the key to getting more and more audience to your account is to engage with them. You can engage with people who have liked your posts, thank people who have repinned your images, and start a group conversation.
#5. Share your blog posts on various platforms

Do not just make your blogs stick to Pinterest rather share them on multiple platforms. The more you share your blogs, the more traffic you will get on your site. Try to craft some visuals to your posts and you are golden. Furthermore, don't forget to give credit to the author.
#6. Pay attention to image quality
Like Instagram, Pinterest is all about visuals and images. To get the quality traffic to the site, you have to post interesting and engaging images to your profile. It will help your audience to get engaged with you. So if you post high-quality images, people will more likely to pin those as well.
#7. Add relevant keywords in your description
Keywords are the most important part of any website. They contribute a good ranking to your site. So when you include relevant keywords and descriptions to your post, they help you reach out to a wide range of audiences. The description gives your audience a brief about your company and brand.
#8. Pin regularly
Like Tweeting, posting on Facebook, and on other social media platforms. You need to pin regularly on Pinterest. Pinning regularly will help you maximize exposure and customer engagement with your brand. You should take help from social media tools to plan and schedule your pins in advance.
#9. Follow competitors
No matter which social media account you're operating, you should always keep an eye on your competitors. Likewise, you also need to follow your competitors on Pinterest as well. With little research, examine what your competitors are doing on Pinterest. Your competitors will also follow you back, which is obvious!
#10. Save content for the future by using secret posts
The best plan to take your business to the next level is to plan for the future. And it can be done when you do pre-plan posts. Add all the content you will need and create a secret board. This is the same method as bookmarking your pins.
10 Don'ts of Pinterest Marketing
#1. Don't make your profile hard to locate
You need to make your file in such a way that people can easily find it on site. You can add relevant keywords to your description and keep your profile specific to your company so that everyone can search you on Pinterest. This way more and more people can connect to your site.
#2. Don't pin anything or everything
This is the mistake which people make they keep pinning irrelevant things to their site. If you keep doing this it will clutter your pinboards. However, don't be afraid to pin interesting and engaging content your audience would enjoy. Make sure you keep them connected to your business.
#3. Don't just pin your own content
Yes you read it right. Don't make a mistake of pinning your own content always. If you keep pinning your content, your audience will get bored. Therefore try to pin related to your business, quotes, interesting images, and add them in your products and articles.
#4. Don't use too many hashtags
Using plenty of hashtags might destroy your pin description. Importantly, the hashtags on Pinterest don't work as same as they do on Instagram and Twitter. So try to use hashtags effectively on social media platforms. And don't forget to keep them relevant.
#5. Don't forget to include pin it button to your site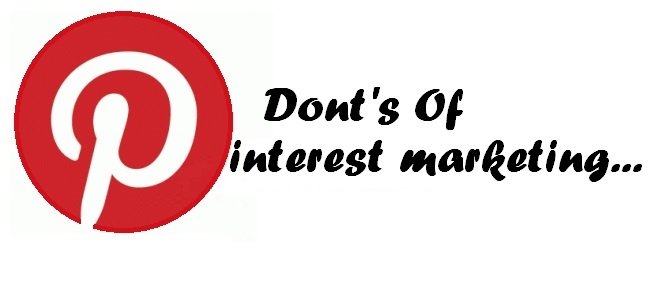 There is no doubt that if you don't include the pin button to your site people will not be able to share your posts. Therefore you need to make it easier for people to share your images, posts and content via pin button.
#6. Don't use low-quality images
You already know that Pinterest is a visual platform; you have to add quality images to your site. The images are very important for Pinterest therefore don't do mistake by adding low-quality images to your profile. It will destroy your brand in the market.
#7. Don't forget to optimize your website for Pinterest
If you're operating an account or a website, your duty is to optimize it. The optimizing site will help you fetch more visitors to your site. This way visitors will save your content. Moreover, when you optimize site you make user's experience more enhancing one.
#8. Don't try to promote spam
Spammy content on Pinterest has become a huge problem over the past few years. You can easily promote a spam pin and get yourself suspended for it. Spam pins are basically stolen pin that points to a different website or misleading content.
#9. Don't pin the same pin again and again
Spam activities usually happen on online platforms a lot. So how can Pinterest remain behind in it? Pinning your content frequently is one way to create spam activity on Pinterest. You should refrain yourself doing so.
#10. Don't forget who your Pinterest audience is
If you're doing Pinterest marketing, then you must be aware that Pinterest is a platform for women. The majority of the audience on Pinterest is women. So if you post content that is not relevant and beneficial for your women audience, you will remain behind in the market.
To conclude, these are all the dos and don'ts of Pinterest marketing. Though there are many more tips you can follow, above are the important ones. Make sure you follow them and grow your Pinterest marketing.
For more interesting articles subscribe our website, till then keep reading and keep sharing.
---