10 important tips for marketing with Quora?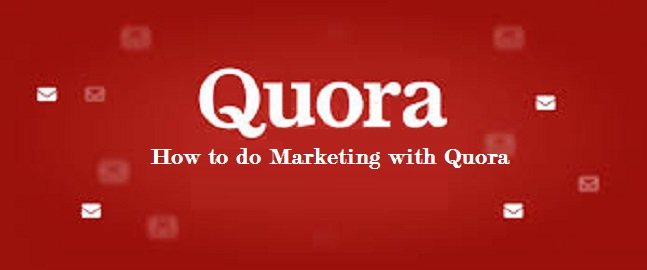 Every business has become digitized. Isn't it? But hardly few businesses get success in their digital marketing. As using the right digital marketing (social media) platform becomes important and this is what matters in any digital marketing business. In this article I'll be talking about Quora, a platform to market your products and services. And to market your business, you need to aware of some crucial Quora Marketing Tips that help to attain the thriving results. So let's get started with the root.
What is Quora?
Quora is an online site launched in 2010, where people can ask questions and get advice in return. It's a good platform to share knowledge with each other. However, Quora is not a site to advertise your products, but it can be a powerful resource for building authority and establishing yourself or your company as a leader in the industry. Quora is also a place for blogging. As in 2013, Quora launched a blogging feature, which according to the site, allows writers to share their knowledge. And it can also become a good marketing place with some important tips keeping in mind.
10 significant tips on using Quora for marketing!
By following down mentioned tips, one can easily establish one's business successfully on quora.
1. Create an extraordinary profile on Quora
Always keep in mind that exceptional profile is what fetches you more people to know about your business, its products, etc. You can also include your website and social media accounts.
2. Create a brand name as your Topic
Creation of topic specifically for your brand name is a great way for people to ask question or answer about your company's products or its services.
3. Turn on notifications
If you want to increase the brand awareness of your business then make sure that you turn on your notification to get new relevant questions to your areas of expertise. By doing so, you can follow topics that are relevant to your industry.
4. Connect with other Quora users
You can connect with other users on quora via looking at the top answers and followers of a particular topic. You can create valuable information that quora users will want to follow you.
5. Build a presence
Always use your real name, mention about your business, products, services, etc. and have a full-fledged profile. Try to follow thought-leaders in your industry, colleagues, and competitors. This will help you build a good presence over Quora.
6. Do market research
If you're literary want to use Quora as a marketing tool for your business then you have to follow trending topics that will help you to know what's going on in the market.
7. Share content with your followers
It's a good way to market your business products or services by sharing your content with your followers. This also allows you to communicate with others and share your knowledge. So the more you share, the more are the probabilities of people getting aware of your business.
8. Keep an eye on competitors
Always be aware of your competitors and have a close and constant watch on them. It's a good marketing strategy to know about your competitors and the people's view about them.
9. Solve queries of people
Always try to solve the questions or queries of people and provide them with the solutions. You can also add backlinks to your content on your site for additional information. This way people will connect to you and will know more about your business.
10. Think yourself as SME (Subject Matter Expert)
Your aim should be to create a good presence over Quora and it can only happen when you communicate with people and share your knowledge; you will be regarded as an expert then.
To sum up, Quora is an excellent marketing user-friendly tool which can be used to promote your business. And it can only happen if you focus on above Quora marketing strategies.
You may also hire digital marketing agency to do the marketing effectively. If you are thinking to do so then you are at right place. Kindly get in touch with us for more information.
---