Zoom vs Skype vs Slack: Which one is better for your business?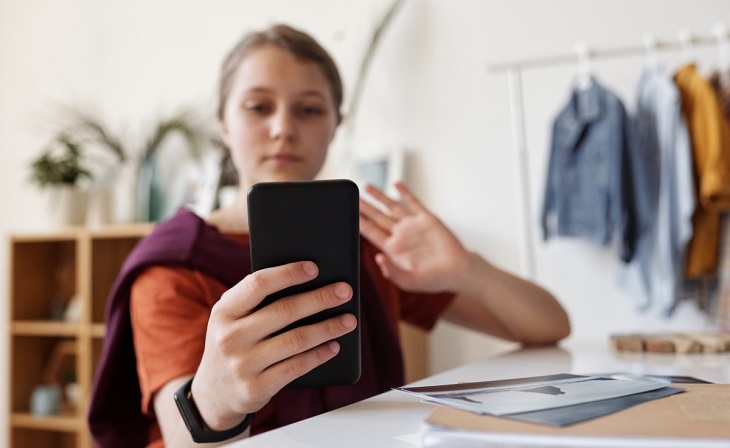 Video conference has become one of the most vital parts of businesses worldwide. Not only video calls save time but also make communication effective and engaging. Many marketers prefer to do international video conferences so that they can save their precious time and invest in some other work. There are many video apps are available in the online world such as Zoom, Skype, Slack, Google duo, WhatsApp video calling, Facebook Messenger, etc.
Now the question is which one is best amongst all. You also might have a puzzle but don't worry guys. In this article, I will distinguish between Zoom, Skype, and Slack as these three video calling apps are in huge demand today. The article will help you choose the best video calling app
So are you curious to know? Let's now start; I will go one by one.
First let's talk about Zoom, its pricing and pros and cons.
What is Zoom?
In very simple words, Zoom is a cloud-based and highly scalable video and web conferencing app worldwide. The app was launched in 2019 and became one of the most popular apps in the offline and online market. It allows users to carry out online meetings, file, sharing, webinars, and group messaging. It makes high-quality videos and audio for an immense interaction and screen-sharing experience. Additionally, the platform is best for any company irrespective of size.
Zoom also gives users an option to connect to more than one conference room, more attendees remotely. It also conducts face-to-face meetings with a single mouse click.
Pricing
Zoom offers a basic plan for free. Professional plan for $14.99/month, Business plan for $19.99/month, Zoom rooms for $49.00/month, Video webinar for $40.00/month.
The pros of Zoom
Attendees can join by a publicly shared link from anywhere around the world.
Provides you quality images and videos
Offers you variety of meeting settings.
Screen sharing quality is excellent
The user interface is very easy and simple to use
Compatible with different operating systems like Android, Windows, and iOS.
The cons of Zoom
Requires fast internet connection
Sometimes voice lags occur
A mobile app is not good enough as compared to the website platform
Has some glaring problem with privacy and security
In the Zoom bombing, hackers can enter into the chat rooms to drop racist language and violent threats.
Now move on to our second video calling app that is Skype.
What exactly Skype is?
Skype is also a video conferencing app that was released in 2003. In fact, Skype is an excellent communication tool because it is one of the longest-standing options for video chatting. Microsoft brought it in 2011 and provides a free option for one-on-one or group video chats. Not only Skype is a popular tool among businesses but also a great tool for connecting with friends, family, co-workers, and clients from all over the world.
Additionally, Skype offers users to make free video calls to other Skype accounts. Instant messaging and file sharing are also allowed for free.
Pricing
Usually Skype is completely free to use. But those who want to use Skype to call someone's cell phone or landline in the US, then you can use a subscription plan starting at $2.99 a month.
The pros of Skype
Easy to conduct daily officials meetings.
A reliable service offering 24/7contacts
Allows to make a group call without the need for group feature
The paid subscription in Skype is cheap
Offers you secure calling experience
Eased communication with an organization
The software is absolutely 100% user-friendly
Users can share their screen while on video call/conferencing
The cons of Skype
Only up to 50 people can join the meeting on Skype, more than that is not allowed.
No real face-to-face interaction although video calls are nice
No language translation services therefore you can't fill the communication gap.
Very high maintenance cost
Blurred images during a call
Outdated emojis
You can record calls
Let's move on to the third and last communication app that is Slack.
What is Slack?
The last communication tool we have is Slack. This is basically a workplace interaction tool that connects users with people and tools they work with every day, irrespective of where they are and what they do. It also offers real-time messaging as well as the ability to archive, search, and share files. The best thing about this platform is that it integrates with more than 1,000 external services and apps. It also comes with a number of external and internal sharing options to share and acquire files from any user.
Furthermore, everything in Slack is automatically indexed and archived o that companies can create a comprehensive knowledge base with zero efforts.
Pricing
Although Slack is free, it does have paid plans with more features and greater controls. To use the standard plan, you have to pay $6.67/month, For an enterprise plan, you have to pay $15/monthly.
The pros of Slack
Offers you great UI and UX
Very easy to communicate with fellow co-workers
You can easily communicate with third-party companies that Slack has
Provision to create a channel and adds guest members to specific channels
Allows you to send private messaging to administrators
The platform is great for large groups
Allows you to integrate a few useful apps like Polly, Outlook Calendar, etc.
Slack offers email support even for free plans (Skype doesn't offer customer support)
The cons of Slack
The platform can be expensive if you have a huge company
Slack is not a good platform when it comes to notifications because some notifications might be buggy and don't open
You can't do anything without an active internet connection. You need a good internet connection to use Slack.
Video calls are not of good quality
Which one is the best platform for you from the three: Zoom, Skype, or Slack?
Guys, I have mentioned each and everything about Zoom, Skype, and Slack video conferencing platforms. Each of the platforms is nice in their own ways. All three platforms allow you to hold video calls but they do differ from each other in terms of quality. If you have a large company want to make a video with 1000 participants and 49 on-screen videos. But on Skype, you can join up to 50 people. However, Zoom has a large number of people than any other platform worldwide. Today, Zoom has 300 million people around the world and it is on the first number among all the platforms.
To conclude, all there video conferencing platform is great and can be used as per the size and budget of the business. But Skype is one such platform that any business can use because it's completely free. However, to enjoy more features you have to pay. Now the ball is in your court, choose the right platform as per your need, demand, preference and budget.
Subscribe our website to read another interesting and informative articles. Till then keep reading and keep sharing.
---