WhatsApp for Business: Everything you need to know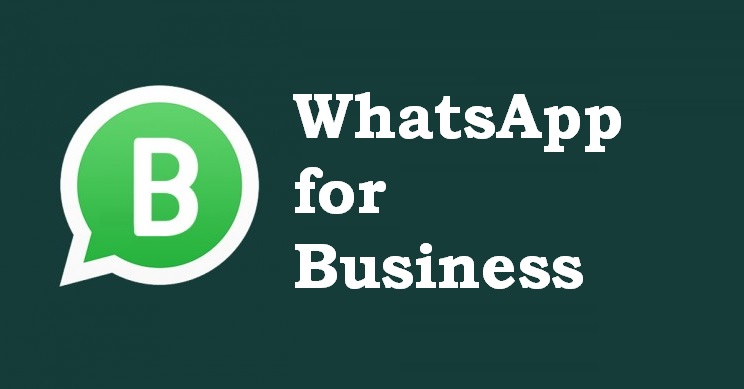 WhatsApp is the most popular fastest-growing communication app worldwide. The app launched back in 2010. Today, the app has over 1.5 billion monthly active users across 180 countries. No doubt, the users are continuously growing each day. Not only WhatsApp is used as a communication app but also more than 700 million photos and 100 million videos people share every day. In India, WhatsApp is a much popular app than Facebook. It has replaced SMS and became the primary mode of communication. The growing usage of WhatsApp has spelled bound businesses also. Now the question marketers ask is "how to use WhatsApp for business?"
You are at the right place guys because in this article you will get to learn everything about WhatsApp for Business. So let's get started now.
What is WhatsApp for Business?
To be very simple, WhatsApp for Business is a part of WhatsApp. The feature is launched with an aim to target small business particularly. However, WhatsApp for Business is only available for Android users and not for iPhone users. Nevertheless, it has more than 1.3 billion users which shows that the app is much larger than Instagram. And the best thing about WhatsApp is that everyone uses this and is not like Instagram or Facebook.
If you have a question like why use WhatsApp for Business then here is the answer. To simply put, WhatsApp is the future of commerce and digital marketing. There is no doubt that if you use WhatsApp for Business, it will add massive value to your sales and marketing.
Who can apply for WhatsApp Business?
Well, WhatsApp is a great communication tool but small and medium-sized businesses can use this app to run their business on it. All they need to do is install WhatsApp Business on your phone. Only a few steps are required to set up your business and you're good to go.
Let's move further to learn the creative ways to integrate WhatsApp in your Buiness.
Significant ways to use WhtsApp for your business
– Use WhatsApp for internal team communication
Communication is the most important part of any business. Without communication, no marketer can run a business successfully. And WhatsApp is one such tool that helps you establish effective communication with your customers. Today, everything is online, and WhatsApp is that almost everyone uses and it doesn't require any training. Therefore, with WhatsApp Web, it becomes even easier to type messages using a web browser.
– Implement this for customer support
Like internal communication, WhatsApp also becomes a great tool for customer support because it has a wider reach. Nowadays customers like to send messages on WhatsApp rather than calling you. But let me also tell you that providing customer support via WhatsApp might not be a good option for every business. You can choose this tool only when you have fewer customer requests. Larger businesses should avoid this.
– You can promote and market products
Like any other social media app, WhatsApp is too used for the promotion of products and services. People can share images, audio files, and short video clips of products and text messages to users across the world. An interesting thing is that WhatsApp has less restriction on the format and delivery chances are higher. But it doesn't mean that you spam your customers with WhatsApp messages. Importantly, everyone hates receiving messages from unknown numbers.
Read further to know the WhatsApp customer service tips below.
Use these following tips and tricks for WhatsApp customer service
– Always try to respond to queries within 24 hours
We all get frustrate when we don't receive a reply back within 24 hours. But one should note that quick replies are a pillar of successful WhatsApp Customer service. A recent study found that the faster businesses responded to customer requests. No doubt the much faster you will respond to your customers, the more bonus you will get in your business. Also, keep in mind that if your business replies to a customer within 24 hours of their latest message then it's free, therwise, you have to pay between 0.5 and 9 cents the US per message to reply.
– Use WhatsApp chatbots
Chatbots are very important to automatically answer common questions of customers. Apparently, chatbots save you time and energy. And they ensure that you will always be able to send a response within 24 hours. However, don't make a mistake by leaving everything on chatbots only. Rather make sure you still have a human around to answer less common questions and try to deliver personalized responses. It will help you deliver relevant, authentic, and up to date answers to your customers.
The bottom line
Guys, WhatsApp is a powerful communication tool. Today, this app has become an excellent solution for every small and medium-sized business. If you're on WhatsApp already then you must consider this of using the app for your business. Don't just restrict yourself from using WhatsApp only for personal communication rather make sure you use it for your business purpose also. Once you use WhatsApp for communication, you will add glory to your business. I hope you understood everything about WhatsApp for Business.
Subscribe our website for another interesting articles, till then keep reading and keep sharing.
---