What social media manager can do for your business?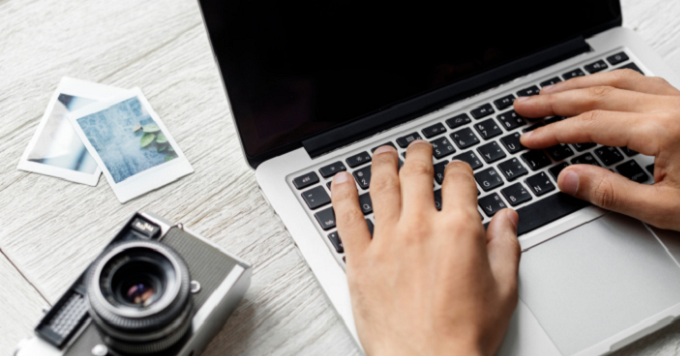 Social media marketing is one of the most advanced method of growing digital marketing business worldwide. And we can't deny the fact that if the social media presence is poor it can directly impact business and brand. Sometimes it becomes hard to manage social media presence on different platforms. Do you also face this situation when managing the presence of your business on social media? Well, it does happen. So rather than asking why it happens, we need to ask the solution to manage it. If you're using social media to manage your online presence then you must use "Social Media Manager" to concentrate and grow your business effectively and efficiently.
In this article, you will learn what social media managers can do for your business. But first, let's understand the concept of the social media manager below.
What exactly the social media manager is?
As the name itself says, social media manager is in-charge (manager) of representing a company across various social channels. It basically responds to comments, compile campaigns and create content. The experts provide organizations with the suggestions and guidance needed to enhance the online presence of the business.
Furthermore, social media managers help you grow your business on different channels such as Facebook, Twitter, Instagram, and LinkedIn. These managers improve website traffic and optimize brand awareness.
Let's move on and learn how social media manager helps in your business.
How social media manager helps in your business?
Below given are some of the best reasons why you should consider using social media managers for your business. Let's have a look.
– Keep you up-to-date
Social media is a dynamic platform that keeps on changing. You need to keep up with trends and changes that keep on introducing on social media. But if you have a social media manager then he will keep you updated about trends and social media strategy. Your social media manager can easily take your social media campaign back to the drawing board and rebuild it from the ground up to keep your business up-to-date.
– Help you save time
Social media requires active management of each platform upon which your business is present. They help you save time by scheduling posts, engage with your business's audience, responding to messages, interacting with customers through comments and likes, track metrics and much more. As a business owner, you might not be having enough time to interact with your audience that's why social media manager does it for you by saving your time.
– Build and execute a strategy
Having the right strategy to master your social media presence is very important. As a businessman, you might lack time to think about building social media strategy but social media managers can make it easy for you by building right, innovative, and effective strategies for you. They make a synchronized, well-thought strategy that will work for the overall marketing strategy. The right strategy brings more customer engagement.
– Enhance your brand reputation
Brand's reputation and goodwill is everything for a businessman. As per the study, 95% of online adults, aged 18-34 are most likely to follow a brand via social media. It simply means customers not only want you to have a social presence but also build brand reputation in the market. Not having a social media presence means a business' reputation is at stake.
– Help in monitoring business' performance
You will never how your business is having social media presence is someone is not there to monitor it for you. A social media manager is trained professionals who track metrics and adjust your social media strategy as needed in order to improve specific metrics. Social media manager provides you tangible results that you desire. Through social media manager, you can check the overall performance of your business.
Final words!
You need to keep one thing in mind that social media is a powerful platform to grow your overall business worldwide. It is also a fact that as a businessman you can't properly manage various social media platforms and keep yourself up-to-date. Therefore, it's very important that you hire a social media manager who can assist and manage all social media accounts. Having a social media manager means chances of growing your brands and engaging with a large number of audiences who eventually turn out to be your potential customers.
For more informative articles get in touch with us till then keep reading and keep sharing.
---