What is SEO friendly URL Structure?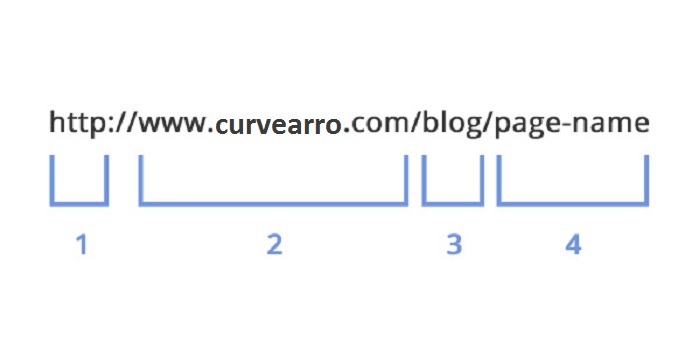 Having a well-maintained, well-structured, clean, and concise URLs (Uniform Source Locator) add glory to the website. URLs that look clear and authentic provide a better user experience and make easy to share and optimized for search engines. Well, optimized URLs are important for both search engine optimization and user experience. URLs are the significant ranking factor. They are the building blocks of an effective site hierarchy, passing equity through your domain and directing users to their desired destinations. URLs are important for any site but having SEO friendly URLs is like giving your site a boost to rank higher on the Search Engine Results Page (SERP) on Google. Do you exactly know what SEO friendly URL is and how to create it? No, then you're in the right place.
In this post, I'm going to explain the SEO friendly URL and how you can create it for your website.
So let's get to it.
What are SEO friendly URLs?
Every website has its URL which means URLs help describe a web page to search engines and potential visitors. That's why URLs should be accurate, concise, clear, and well-structured.
Whenever you visit any website, do you get the exact information or content for which you opened the site link? If yes, then it means URLs are SEO friendly because these are those URLs that are basically designed to meet the needs of users and searchers. Significantly, URLs optimized for SEO tend to be short and keyword-research.
Besides, SEO friendly URLs are used to optimize the structure and word usage in URLs so the process of indexing a website by search engine gets enhanced or improved.
Understand what SEO friendly URL structure is?
Every site URL structure is made up of a domain name or subdomain name such as https://www.curvearro.com.
Although another part of a URL structure is made up of text that specifies a unique page or post, sometimes referred to as a 'permalink' for example, http://blog.curvearro.com/create-complete-seo-audit-report-clients/
If your site has a good URL structure then it will make your website more user-friendly. The important reason to use an optimized URL structure is to make a website SEO friendly. However, getting the right URL structure involves a complex blend of usability and accessibility factors, along with some good old-fashioned SEO. Although there is no particular approach to follow, some rulers are there which we can definitely follow to create SEO friendly URLs.
How you can create SEO friendly URLs for your site?
Follow the given tips or process to create an effective and SEO friendly URL structure.
– Select a high-level domain first
The domain name is the first part of creating a URL structure. Using the well maintained and known domain name make people trust your site. You can choose a domain like .com, https, .in, etc. are the known and top-level domain name. According to search metrics, https is becoming more relevant and even a ranking signal for Google Encryption is primarily important for sites with purchasing processes or sensitive client information to increase trust and conversion rates."
– Explain your content
Now you have gotten a text-specific part of URL structure. Make sure your URL contains an accurate phrase or term that describes your page content so that users can able to make an accurate guess about the content of the web page simply by reading your URL. For example, http://www.curvearro.com >blog >10-ways-to-use-linkedin-for-b2b-marketing.
– Add keywords in URLs
The best practice to optimize a site is to include keywords in URLs. Put the most important keyword at the beginning of the URLs because search engine spiders don't give much significance to words towards the end of a URL. Remember, never try to overuse keywords, keyword stuffing might penalize your site by Google.
– Use Hyphens to split words
When you use hyphens it becomes important for both user's readability and search engine optimization. Some people use underscores (_) but Google suggests using hyphens (-) instead of underscores (_) in URLs as hyphens make it easy to see separate words whereas words connected by underscores viewed as one word. For example, http://curvearro.com/url-optimization-tips (optimized), http://curvearro.com/url_optimization_tips (not optimized).
– Keep URLs short
Your URL should be descriptive and brief but in limited words. I mean to say make a URL which is quicker to type and read. Also, don't use similar words in URL as it might be viewed as keyword stuffing and thereby drop search ranking. According to Backlinko, "Shorter URLs tend to rank better than long URLs".
– Use Lowercase Letters
Don't use uppercase (capital letters) as it might lead to redirects or 404 errors on a certain server. It can also lead to duplicate URLs and loss of page rank. For example, Optimized: http://curvearro.com/blog/url-optimization-tips, Not Optimized: http://curvearro.com/blog/URL-Optimization-Tips.
– Use limited folders in the URL structure
There is no need to add unnecessary folders in the URL. You can use a max of two folders per URL. Folders are simply the slash you see between text in a URL.
For example, randswishky.com/scotch/lagavulin/15yr/distillers-edition/pedro-ximenez-cask/750ml (this URL contains 5 folders which is not good)
Another example, randswishky.com/scotch/lagavulin-distillers-edition-750ml (this URL contains only 2 folders which are quite good and easily understandable).
Benefits of having SEO-friendly URLs
Why using SEO friendly URLs are beneficial for you, read here to know.
Help you describe your content.
Help you avoid duplicate content.
Avoid your site pages having trigger spam filters.
Make your pages easier to share, remember and type into a browser.
Help your web visitors navigate your site.
Increase your website rank on SERP with relevant keywords
Let's sum it up!
Albeit you may find it easy, creating SEO friendly URL structure is quite tricky. Once you start doing it, you will see your site ranking higher in the search engine result page on Google. When creating a URL must keep users in mind so that you can make it user-friendly, SEO-friendly, short, simple, readable, and concise. Also, make sure you're correctly targeting your keywords and not overstuffing them.
Thereby, creating URL with these objectives in mind, you're good to go. For more info get in touch with us.
---