What do you need to do to serve international customers?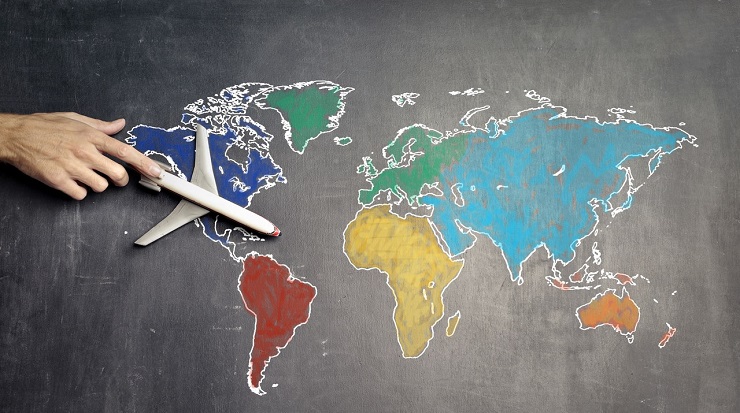 The one thing every established business wants to consider is how to serve international customers, right. Like content, customers are the king of the marketing world. Without customers, you can't run any business whether it's small or big. But if your business has established its foundation and successful in the domestic or national market then you must take a step ahead to serve in other countries as well. What I want to tell you here is that to grow your business across the world, you should focus on international audiences as well. Guys, attracting an international audience might be a daunting task for any marketer at first.
Therefore, to ease out your task, I have brought this article to highlight some of the best ways to serve your international customers. Make sure to read them and attract international customers to your business.
Let's jump in.
Ways to focus on to serve your international customers
#Go online
The most important thing you can't ignore and that is going online in this digital marketing world. If you want to attract an international audiences and want to serve them then you have to go online. Having an online presence of any business (whether it's small or big) is very crucial. And it becomes significant for those who want to attract an international audiences (and you are one of them). So all you need to do is create a website and get yourself out there. Therefore, an online business makes your business easy to find in the locality. Suppose, you are running a café in London and want to attract tourists then you need to make your café's presence online.
#Worldwide shipping
Worldwide shipping simply means if you want to market or sell your products to an international audience then you have to be able to ship products to them. The best idea would be to offer the shipping without any charges which means free-shipping. Use this as a strategy because more people would love to purchase your products if the shipping is free. However, this might not be a viable option for small businesses. But you can definitely reduce the shipping charges. Moreover, worldwide shipping is best if your business is product-based otherwise not.
#Use social media
Today, social media is a vital tool for any business. If you have a business page on social media then you can easily attract people worldwide. You just need to have a good presence of your page on social media platforms. There are many media channels such as Facebook, Twitter, Instagram, and LinkedIn. All these channels will work best for you. It is easy for you to make connections worldwide with the help of social media. But the most popular social media platform is Instagram with 800 million active users worldwide. So make use of it and get more international customers.
#Be authentic
No international customer will trust you in the first go. It is obvious because purchasing products from another country will always have some risk factors associated with it. Marketers might be fake, selling low-quality products, etc. Therefore, you have to be true to yourself and your business. Also, try to stand out from competitors and have a unique selling point. Be authentic because it will help you attract home and abroad customers.
#Good communication
Good and effective communication can do wonders for your business. In the above point, I have already told you that no international customer will trust the foreign site. So how to convince them that you are an authentic and trustworthy business? Communication is one thing that will help them build trust in you. Therefore, make sure you have ways to let international customers contact you easily.
Final track
To serve an international audience is only possible when you are an established business in the online market. Why it is so? Because you can't handle the risk of not serving international customers if there is a lack of resources. Above that, you need to focus on the ways I have mentioned in this article. Attracting an international audience is not a cup of tea, you need to invest time, money, and extra efforts to get the desired results.
Subscribe our website to read back to back informative articles, till then keep reading and keep sharing.
---