What are the things your Facebook Ad visuals must-have?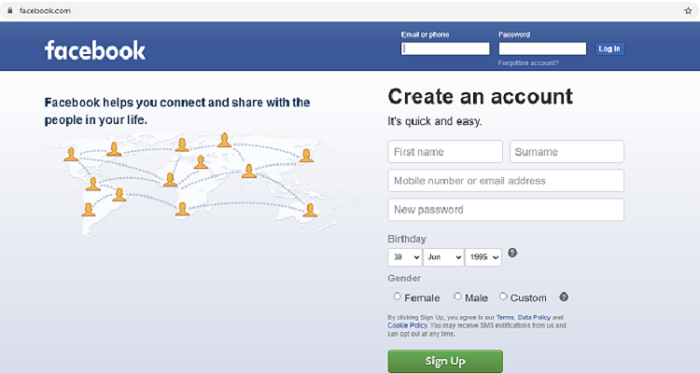 Today, Facebook ads have become so catchy, so demanding, and so popular that any marketer would love to advertise on Facebook. If you are on Facebook, you can see how many businesses advertise their products and services via ads on Facebook. Through this platform, digital marketers can easily attract national as well as international audiences. Now let's finish appraising about Facebook ads. The main point here is if you are advertising on Facebook, then what are the essential things you should add in your Facebook ad visuals? Are you scratching your head now? You should because if you want to advertise on Facebook then you must know what things need to be included in Facebook Ad visuals.
So in this article, we will explore some essential things you should include in your Facebook Ad Visuals.
Let's dig in.
Important things to be included in Facebook Ad Visuals
Following are the few tested tips to help you better create winning Facebook Ad visuals.
#Must include your product image
Creating Facebook ads and not including the company's product images is the biggest mistake you are making. Ads are only about showing off about the products and services you offer to people. If you don't add your own product images to Facebook ads then what's the point to advertise on Facebook. Visiting a website and reading about the product is different and seeing the image on Facebook is different. You just can't use texts to talk about your products. Don't forget people can leave the page if they don't find anything interesting. Therefore, to make your Facebook ads engaging and interesting, you must add product images.
#What about adding icons and graphics?
Don't limit yourself just by adding product images to Facebook ads. You can always add something extra to add glory to your ad. Icons and graphic designs are a great way to catch the attention of your audience. You can create infographics to translate your Facebook ads. Using icons and graphics means making your Facebook ads more engaging and interesting. The icons can become the central point of your Facebook ad visuals in which the text latches into. Therefore, you no need to add extra text rather use a bit of icon and graphics. Moreover, you can use simple icons to draw the attention of the people. Also, use icons in a way that can help your visuals look balanced and also set the tone for what the ad is about.
#Use dark and bold background
You all know that the background color of the Facebook feed is white. The white background looks clean and beautiful almost on any screen. But it does not mean your Facebook ad visuals must be white in color to fit in the scheme. As a marketer, you must use dark and bold background colors to add extra flavor to it and catch the attention of your audience. Having a white color in the background might not help you get the attention of the audience as a bold and dark background. Furthermore, you can also add images with darker tones for your Facebook ads visuals. This will help you make your Facebook advertisement more interesting and engaging.
#Don't forget to use legible texts and fonts
Facebook ad visuals are not only about images, icons, graphics, or pictures. You can also add texts and fonts to give a short description of your products and services. Adding only the product image and not adding the texts will create a problem for you because people will not get to know what your product is all about. So when you use text in ads, try to make your background darker and text light in color. And if the background is light then try to add texts which are bold and dark in color. However, I would advise you to use white color fonts with dark background.
Final words
I hope now you have clear knowledge about how to make Facebook ad visuals better and engaging. Facebook is a great platform to visualize your products on the online platform globally. And Facebook ad visual helps you do so only if you do it properly. Above I have mentioned few important tips that will help you make your Facebook ad visuals better by adding essential items in it. So do follow the tips and make your Facebook advertising a glorious one.
For more informative articles subscribe our website, till then keep reading and keep sharing.
---