What are the new rules to publish branded content on Instagram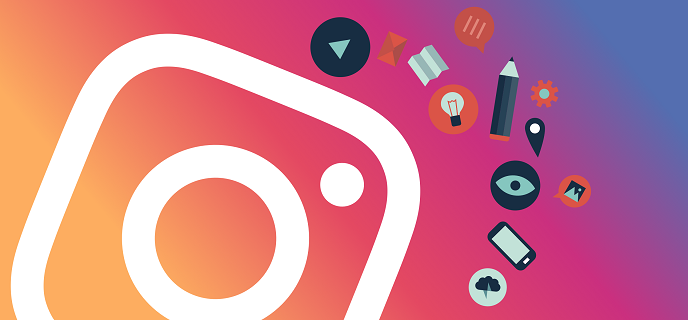 Instagram – Facebook-owned photo-messaging app is used by millions of people worldwide not only for chatting but also for business purposes. Almost 80 % of people run their business on Instagram. If you're one of them then you might know that a few months ago Instagram developed a new way for brands to sponsor posts created by celebrities, influencers, and publishers called Branded content ads so that advertisers and creators could connect in a more formal way. Now you just can't publish any random content on Instagram because new rules or policies have been introduced by Instagram for influencers or publishers for posting Branded Ads Contents on Instagram.
In this blog post, I'll be highlighting the new rules introduced by Instagram for publishing branded content. But before that understand what exactly the branded contents are. So let's make a start now.
What is branded content on Instagram?
Instagram definitions of Branded contents – are defined as creator or publisher's contents that features or is influenced by a business partner for an exchange of value. However, branded contents were first introduced by Facebook and now moved over to Instagram too. Though the feature is limited on Facebook, it is available for all Instagram accounts to use. Both Instagram feed posts and story posts are eligible for branded content.
For example, you may see posts on Instagram that say "Paid Partnership with (company name)". These posts are considered branded content.
What are the new rules to Post Branded Contents on Instagram?
Instagram has introduced new policy rules that will prohibit influencers from publishing certain types of contents. Read the rules below.
Under this new policy, branded contents that propagate goods like vaping tobacco products, and weapons will no longer be allowed to publish on Instagram.
Branded contents promoting products such as alcohol and diet supplements will be restricted.
Now creators and publishers have to tag business partners in their branded content posts in case of an exchange of values between creator and a business partner.
Instagram's new branded policy states that creators now have to use the branded content tool (paid partnership tag launched in June) to tag the featured product, brand, or business partner. The August policy for Instagram branded content states that a paid partnership tag is a requirement for all branded contents.
On Wednesday, Instagram cleared it that it will no longer allow 'branded contents' that promotes goods like tobacco, alcohol, or vaping products. The company said it would begin enforcing new rules "in the coming weeks". A user on Instagram said, "This is the first time it's implementing restrictions around the type of items that can be promoted for branded content."
How the new rules for branded contents will impact the influencer or publishers?
Guys, the new rules for posting branded content on Instagram are basically for those people who publish content based on restricted products such as tobacco, weapons, vaping, and many more. So by introducing new rules to these contents, publishers are now no longer to create or publish such content on Instagram. Instagram's new rules will have a more positive impact and bring more transparency within the Instagram influencer community.
At present, it is estimated that 93 % of top celebrities of Instagrammers do not follow FTC (federal trade commission) guidelines. It will have a huge impact on the state of disclosure. According to Facebook, the company is building tools to help content creators comply with new policies, like the ability to restrict which users can see their content based on age.
Apart from new rules, what other changes Instagram announced?
Instagram doesn't end with introducing new rules for posting branded contents rather it also highlighted other changes in its announcement. Now the company is testing Facebook's "Brand Collabs Manager" starting with 40 Instagram content creators in the U.S. The company said, "Part of its continued test of private like counts". Instagram now focusing more on providing professional accounts ability to share engagement metrics such as likes with business partners by using a new setting in the app.
Let's sum it all up!
I hope after reading this article now you completely understood why Instagram introduced new rules for posting branded content on the platform. Let me also tell you that Instagram's existing advertisement policies have long prohibited the type of contents which now being restricted by the new rules for branded contents, but the policies were not strictly enforced. The company also said that the branded contents that promote goods such as alcohol or supplements will require "special restrictions".
If you as a business also advertise such branded contents then stop doing it otherwise Instagram might penalize your account. For more updates get in touch with us till then keep reading.
---