Ways to use business intelligence data to enhance sales for 2020?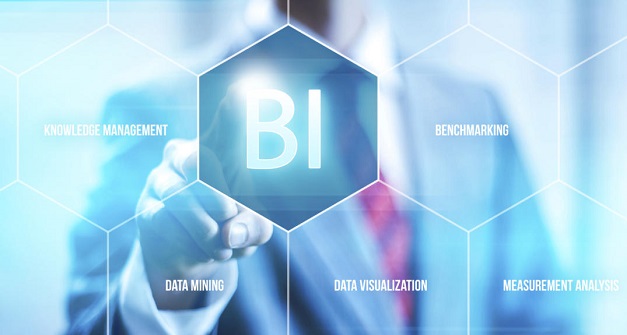 Starting a business might be easy for people. But the difficulty comes when you're unable to capture sales leads, right. Well, to capture and enhance sales leads people to adopt various tactics such as advertisements, online campaigns, offers, discounts, etc. Sometimes these strategies work and sometimes don't work. And the time comes when people get tired of implementing these tactics. There is any other way to enhance sales leads? If you're asking this question then you're at the right place. 'Business Intelligence Data' is what helps you boost your sales.
So, before I start talking about ways to enhance sales for 2020 through business intelligence data. First, let's understand what business intelligence data is.
The definition of business intelligence data?
Business intelligence (BI) is basically a set of technologies, tools, applications, and practices that help business in collecting, integrating, analyzing, and displaying raw data into insightful and actionable business information. This practice allows the business to transform the data they create on an operational, day-to-day basis into significant information. Furthermore, business intelligence is made up of data mining, analytical processing, and querying and reporting.
Now it's time to learn some tactics to use business intelligence data in 2020.
Significant ways to use business intelligence data to increase sales for 2020
– Improve Sales
As you know that BI is the best to increase sales leads so this the first tactic that will tell you that BI improves your sales. BI helps you track the sales data from all of your customers' levels. Through business intelligence data, you get to know about trends and opportunities that help you utilize business in a better position to gain more ROI (Return on Investment). Data provided by BI allows you to see what your customers are buying and what they want from you.
– Track and Manage Performance
BI data helps a business manage, track, monitor, examine and analyze your performance goals. This method is really effective for businesses having specific business goals. For instance, if your goal is to generate more leads then you can use business intelligence data to track the progress of your lead generation campaigns on a daily basis. Effective use of BI data into your business can really boost the performance of all your marketing and lead generation campaigns significantly.
– Use to Provide Better Customer Services
When you provide products and services to your customers, you collect their data, with that data you can create a picture of your customers' business needs. With your business intelligence data, your sales team can walk into customer meetings better prepared to respond to their queries, questions, and solve their doubts. So as you and your team learn more about your customers and their needs, you will be able to provide better services to them.
– Manage Inventory
Business intelligence data can be used to manage inventory in smart ways which will ultimately help your sales force. Using BI data makes sure that whatever your customers want will always be there in your inventory. This is not the traditional method where you have to put in efforts to manage your inventory, with BI data you can sit in a warehouse and make a chart to check your inventory and create cash flow issues.
– Examine the Best New Products
One great use of BI data is that you can look at the sales patterns and overtime and make more accurate predictions about future products. Keeping this thing in mind, you will be able to see the flip side of the product as well as what is working and what's not working out for your business. So it will help you avoid buying unnecessary products and you'll be able to focus on the product which generates more sales leads for you.
Final words!
So folks, when it comes to increasing your sales then business intelligence data play a significant role in it. BI data is very beneficial for large businesses and industries because they have a large amount of data to collect and process. Many companies do rely on business intelligence data to generate sales leads to their business. I have mentioned some of the best possible tips for using business intelligence data above.
You can implement these points in your marketing strategy and get wonderful results. For more informative articles get in touch with us till then keep reading.
---